Donald Trump Says Jared Kushner Is 'Doing a Great Job' After Russia Link Revelations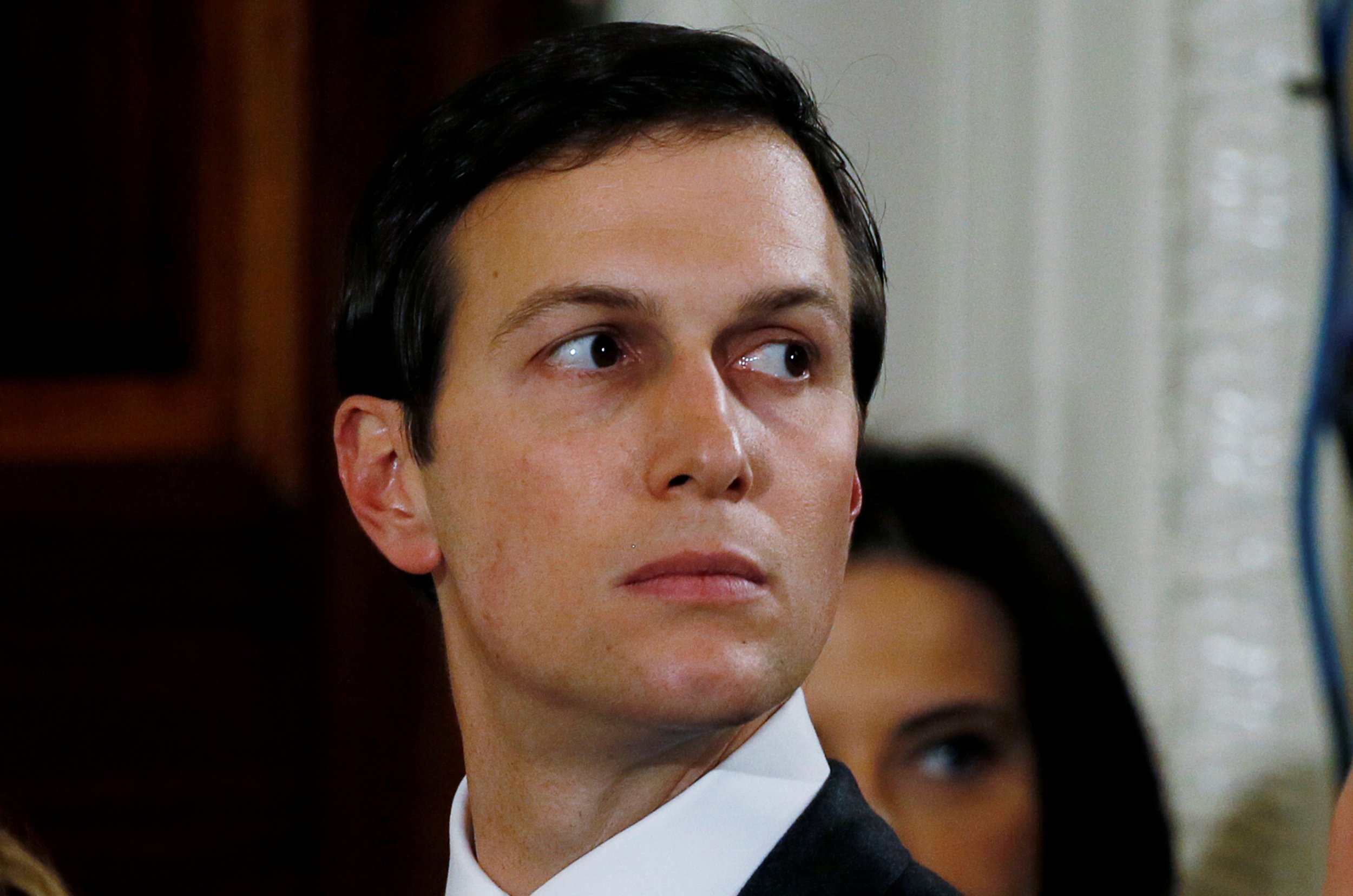 President Trump came to the defense of his son-in-law and key adviser Jared Kushner on Sunday, after allegations that he tried to establish a backchannel communication line with the Kremlin.
Kushner, who is married to Trump's eldest daughter Ivanka, discussed the possibility of setting up secure line of communication with Russia in a meeting with Moscow's ambassador Sergey Kisylak on December 1 or 2 at Trump Tower, according to reports citing intercepts of Russian communications analyzed by U.S. officials. Trump's former national security adviser Michael Flynn, who resigned in February over undisclosed meetings with Russian officials, was present at the meeting.
In a statement to the New York Times Sunday, President Trump expressed his support for Kushner, though did not directly mention the allegations regarding him seeking secret communications.
"Jared is doing a great job for the country," Trump said. "I have total confidence in him," he continued. "He is respected by virtually everyone and is working on programs that will save our country billions of dollars. In addition to that, and perhaps more importantly, he is a very good person."
Read more: Donald Trump calls White House Kushner leaks 'fake news'
Democrats, in light of the reports, are calling for the president to revoke the 36-year-old's security clearance because of his potential links to Russia. The FBI is currently investigating links between Russia and Trump's transition team, and Democrats say the Kushner reports implicate one of Trump's closest advisers. Kushner was a private citizen during the campaign and the reported meeting with Kislyak, but later become a special adviser to Trump.
"If these stories are accurate, were they acting at the behest of Mr. Trump, then-candidate, or President-elect Trump? But whether they were or not, they're still significant," Adam B. Schiff, Democrat of California and a chairman of the House committee probing Russia's alleged meddling in the presidential election, told the New York Times.
But members of the Trump administration came to the defense of Kushner. National Security Adviser H.R. McMaster, when asked by reporters on Saturday if it would be wrong for someone to create a back-channel with Russia, he replied: "No."
"We have back-channel communication with a number of countries," he added, without commenting specifically on the Kushner allegations. "What that allows you to do is communicate in a discreet manner, so I'm not concerned."
Homeland Security Secretary John Kelly told ABC News Sunday that it was "acceptable" to create secret lines of communications with foreign states. "Any way that you can communicate with people, particularly organizations that are maybe not particularly friendly to us, is a good thing and, again, it comes back to whatever the communication is, comes back into the government and shared across the government," he said.
According to anonymous sources speaking to The New York Times, Trump's aides are preparing a staff shakeup, including building "war room" of communications specialists and lawyers in order to deal with damaging revelations more effectively.
Meanwhile, Trump, returning from a nine-day diplomatic tour in the Middle East and Europe, resumed a Twitter tirade about domestic issues on Sunday, calling alleged leaks from the White House lies created by the "fake news media" as sources have remained unnamed. It is journalistic protocol to restrict the identification of sources when requested, and where necessary.