Trump 'Would Throw Jared Kushner Under the Bus,' and Ivanka Would Have to Pick Sides, Biographer Suggests
Journalist and author Timothy O'Brien has suggested that Donald Trump will sacrifice his son-in-law Jared Kushner in a bid to save himself and his children, arguing that Ivanka Trump will have to pick sides.
O'Brien, who authored a biography on Trump titled TrumpNation: The Art of Being the Donald and works as the executive editor of Bloomberg Opinion, appeared on MSNBC's AM Joy television program on Sunday to discuss legal problems potentially facing the president's children. Host Joy Reid asked: "How far would Donald Trump go to protect his children and his son-in-law, if at all?"
The author replied saying he believes Trump would go to "great lengths to protect his children." But O'Brien suggested that the president wouldn't "go far to protect his son-in-law. I think he would throw Jared Kushner under the bus," he said.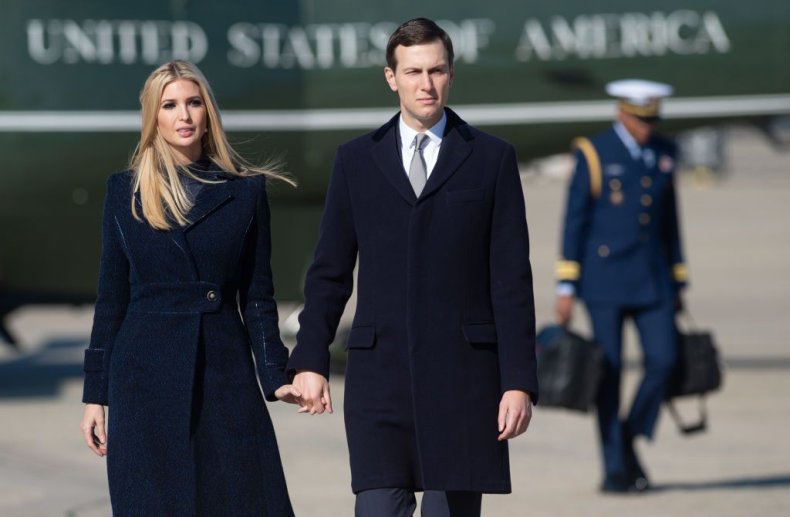 When Reid pointed out that Kushner is Ivanka Trump's husband, O'Brien said she'd simply have to pick sides.
"Ivanka has to decide if she prefers her father or her husband," he replied. "That could be a dramatic moment in this."
Earlier in the segment, O'Brien also argued that Ivanka Trump's assertions that she wasn't involved with negotiations surrounding the Trump Tower Moscow project are unlikely to be true.
"Donald Jr. and Ivanka got a tour of Moscow from [Russian-American former mobster and real estate developer] Felix Sater prior to that deal being considered, when they were in Moscow looking for sites that they could develop," he explained. "This idea that Ivanka is out of the loop on all this is silly," he pointed out.
While seven of Trump's close associates have been indicted, pleaded guilty or convicted in the ongoing investigation led by special counsel Robert Mueller, the president's children have not been charged despite significant speculation and some evidence that they may have been involved in alleged crimes. Various pundits and legal analysts have suggested that Kushner, Ivanka Trump and Donald Trump Jr. could all be indicted as the probe continues.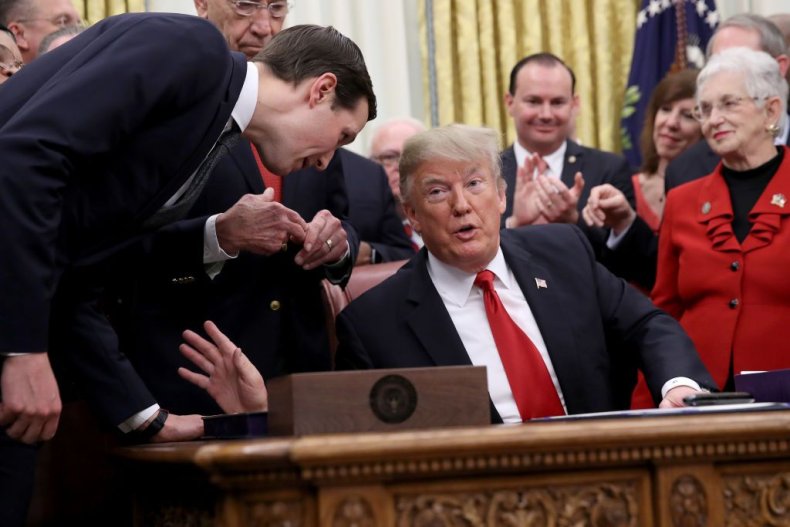 Last Thursday, The New York Times reported that President Trump ordered that Kushner be granted top-secret security clearance, despite significant objections from White House counsel and the Central Intelligence Agency (CIA). Sources suggested to the newspaper that officials believed it was too risky to share top secret information with a staffer who has multiple international business interests, although the precise reason was not given.
Democrats were already investigating the controversially handling of Kushner's security clearance prior to the report. House Oversight Committee Chairman Elijah Cummings has accused the Trump administration of hindering the inquiry, saying it "has stalled, equivocated and failed to produce a single document or witness to the Committee."