Bernie Sanders Beating Hillary Clinton in New Hampshire 'Sort of Amazing,' Trump Says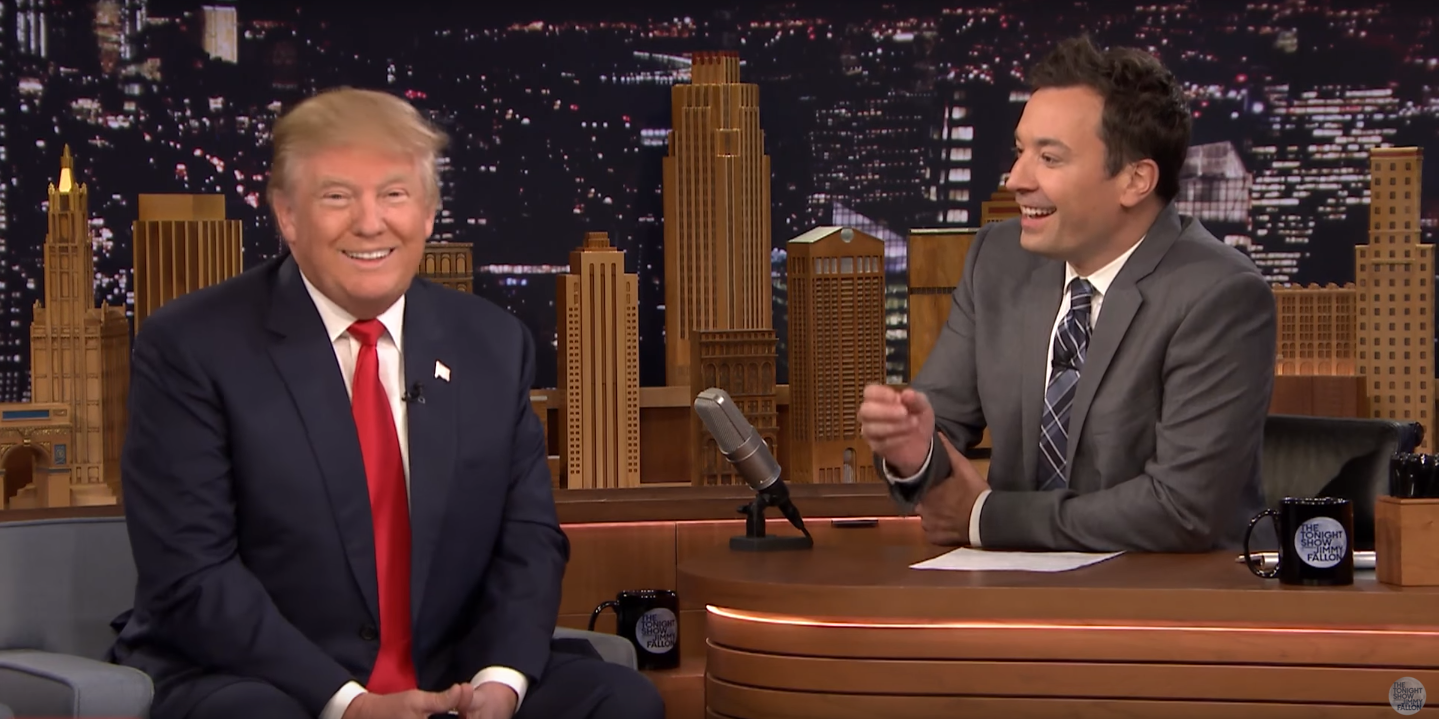 In an otherwise light interview with comedian Jimmy Fallon, Republican presidential front-runner Donald Trump had some tough words for his Democratic counterpart, Hillary Clinton.
On The Tonight Show, Trump questioned why Clinton isn't trouncing independent Vermont senator Bernie Sanders. "He should be easy to beat," Trump said of Sanders. "How can you lose like this? He really isn't even a Democrat. He said he's a socialist, and I think he may be a step beyond a socialist."
Trump pointed to recent polls from Iowa and New Hampshire to prove his point. The most recent NBC/Wall Street Journal poll from the two states shows Clinton with a three-point lead in the Hawkeye State and Sanders with a four-point lead in the Granite State. "She's losing in New Hampshire, which is sort of amazing," Trump quipped.
"I think she'll win, I guess," Trump added. "But she's got the email problem."
Fallon also asked Trump about his surprising success so far in the campaign. "What's your secret?" Fallon asked.
Trump's reply: "It's a theme. It's a theme that we have: Make America great again. That's what people want. They want our country to be great again."
"Of course," Fallon said. "Who wouldn't want that?"
But Trump also said he thought his campaign's success stems from Americans' fears about terrorism and illegal immigration. Defending his proposed plan to bar Muslim immigration to the United States, Trump said there is "a deep-seated hatred" for America in the Muslim world. "At a minimum, we're getting a dialogue started," he said.
Watch the full interview below: