Is Donald Trump Scared of Joe Biden? CNN's Don Lemon and MSNBC's Joe Scarborough Seem to Think So
Television news hosts Don Lemon and Joe Scarborough have both claimed President Donald Trump feels threatened by newly announced 2020 election candidate Joe Biden.
CNN Tonight host Lemon on Monday evening criticized Trump for defending the now-infamous "very fine people on both sides" remark he made in the wake of a 2017 white nationalist rally in Charlottesville, Virginia.
He argued Trump defended the comment on Friday because he is "unnerved" by former Vice President Biden, who criticized him heavily in a campaign video released Thursday.
In the video, Biden described the violent "Unite the Right" white supremacist rally at which counterprotester Heather Heyer was killed. "A violent clash ensued and a brave young woman lost her life. And that's when we heard the words of the President of the United States that stunned the world and shocked the conscience of this nation," he said. Biden added that the incident had made him realize Americans were in "a battle for the soul" of the country.
Biden reiterated this message at his first official campaign event on Monday—a rally in Pittsburgh in his original home state of Pennsylvania, where he lived until age 10.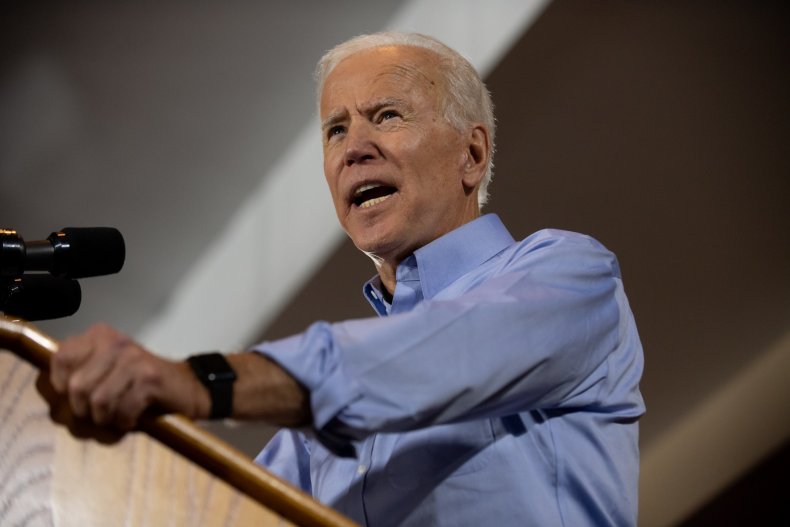 Trump defended his 2017 comments on Friday, after Biden released his video. The president told reporters: "I have answered that question, and if you look at what I said, you will see that question was answered perfectly." He contended the "fine people" at the Charlottesville rally were those who attended because they wanted to save a statue of Confederate General Robert E Lee.
Lemon blasted Trump's defense, saying, "Why is [the president] trying so hard to rewrite his own history with some twisted, revisionist history of the Civil War?... He's doing it because Joe is hitting him where he lives. That is the truth. Joe Biden is evoking the worst moment of the Trump presidency."
Trump was so "unnerved" by Biden, Lemon added, he ignored advisers who told him not to "take the bait" of any 2020 candidate.
On Tuesday morning, MSNBC's Joe Scarborough also claimed Trump was scared of Biden on Morning Joe. Discussing a series of tweets from Trump that criticized "Sleepy Joe," Scarborough said the president has "the worst poker face in the history of modern American politics."
"You can tell he's really scared of Biden and he understands that this year's going to be all about Pennsylvania, Pennsylvania, Pennsylvania, and he's drawing the worst card in Joe Biden if he wants to win Pennsylvania," Scarborough said.