Can Donald Trump Still Win? These Are the States He Has to Hold
The re-election prospects of President Donald Trump got a boost by winning Florida but his defeat in Arizona means his path to retaining the White House hinges on keeping the battleground states he took from the Democrats in 2016.
In his bid to secure the 270 electoral college votes needed to take the White House, the 29 votes from the Sunshine State and the 18 votes for winning in Ohio—which has chosen every president for decades—have significantly helped his cause.
However, a projected defeat in the Republican stronghold of Arizona, which has been called by the Associated Press, has upended the calculus. Ongoing vote counting in states where Trump leads, including Wisconsin, Pennsylvania, Michigan, as well as the GOP-leaning Georgia and North Carolina, could see the race go down to the wire.
Trump had been the underdog when he flipped Wisconsin in 2016 and its 10 electoral college votes could be heading his way if he maintains the 3.7 percent lead that he was enjoying with around 94 percent of the votes counted at around 4 a.m. ET on Wednesday.
At 0.2 percent, Trump's winning margin in Michigan in 2016 was the narrowest of any state but early results put the president in a more comfortable position for its 16 electoral college votes this time around. With around four-fifths of the ballots counted, Trump was more than five percent ahead.
All eyes will be on Pennsylvania, where Biden pulled out all the stops to appeal to the energy sector in a bid to return the Keystone State to the blue column, after Trump took it by only 44,000 votes in 2016.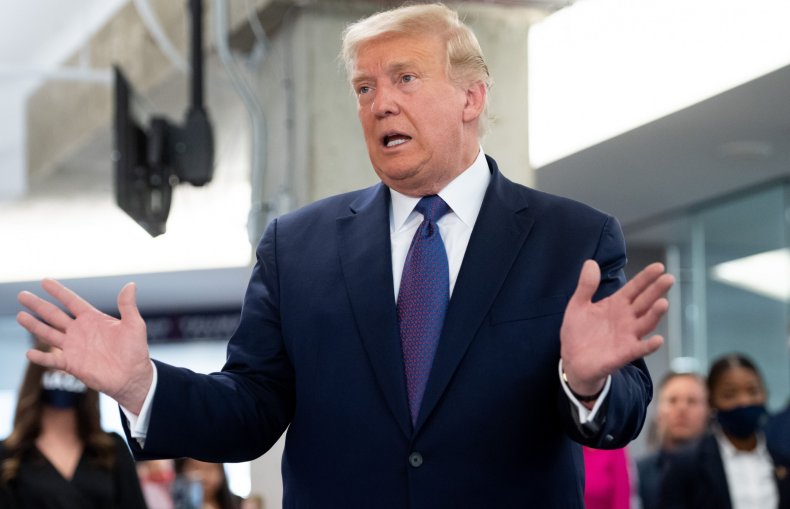 Trump took an early lead over Biden, and was over 12 percent clear with almost two-thirds of ballots counted, however the result will not be known until the end of the week because ballots postmarked by November 3 can still be received and counted for the next few days.
The same rule applies to North Carolina where a closer than expected battle for its 15 electoral college votes is taking place, with Trump only 1.4 percent ahead of Biden in the typically GOP-leaning state.
Meanwhile, in Georgia Trump faces a stern challenge with Biden only 2.2 percent behind, when 94 percent of votes had been counted. The Democrats are hopeful that outstanding votes in Atlanta will push Biden over the line. If Trump were to lose the Peach State's 16 electoral college votes, he would effectively lose the White House, The Hill reported.
The graphic below by Statista shows the concerns of Americans ahead of polling day.