John Brennan Says Donald Trump Sees the 'Walls Closing In' and Feels 'Increasingly Desperate' Amid Mueller Probe
Former Central Intelligence Agency Director John Brennan said Friday that President Donald Trump can see "the walls closing in on him" as special counsel Robert Mueller continues to make advancements in the ongoing Russia investigation.
"I think Mr. Trump is seeing more and more of the walls closing in on him, which is why he's becoming increasingly desperate," Brennan said during an appearance on MSNBC's Morning Joe on Friday.
The former CIA chief was referring to Trump's latest series of tweets attacking Mueller and other law enforcement officials including Justice Department official Bruce Ohr, federal prosecutor Andrew Weissmann and former FBI Director James Comey. The president also swung out at Brennan himself in one of his error-strewn tweets.
"Robert Mueller and Leakin' Lying' James Comey are Best Friends, just one of many Mueller Conflicts of Interest. And bye the way, wasn;t the woman in charge of prosecuting Jerome Corsi (who I do not know) in charge of 'legal' at the corrupt Clinton Foundation? A total Witch Hunt…" Trump wrote on Friday morning.
In another post, Trump wondered if Weissman's "horrible and vicious prosecutorial past" will be listed in Mueller's final report on the 19-month long probe into Russian election meddling and possible collusion with the Trump campaign in 2016.
The president capped off the social media tirade with a final tweet, asking if "all of the lying and leaking by the people doing the Report, & also Bruce Ohr (and his lovely wife Molly), Comey, Brennan, Clapper, & all of the many fired people of the FBI, be listed in the Report? Will the corruption within the DNC & Clinton Campaign be exposed?.. And so much more!"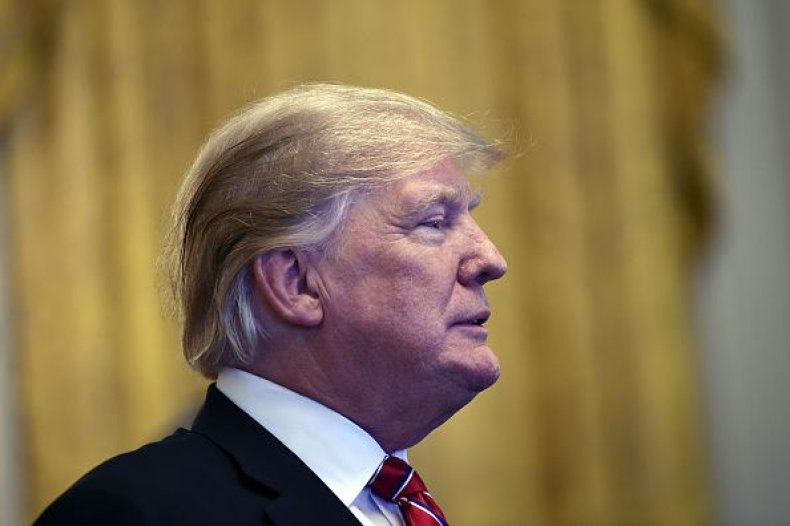 Brennan said that many of Trump's tweets just "indicate how ill-suited he is for the presidency" and demonstrate his incompetence.
"Mr. Trump knows what he has done in the past," Brennan said. "He has demonstrated a lack of ethics, a lack of principle, and whether it be in his government affairs or in his private business dealings, this is something that's going to, I think, come back and haunt him."
This week Mueller filed a sentencing memo on Trump's former national security adviser Michael Flynn, who was forced to leave the administration in 2017 after admitting to lying to federal investigators about his relationship with then-Russian ambassador Sergey Kislyak.
Flynn was the first high-ranking Trump official to agree to cooperate with Mueller's investigation, and as a result of his assistance, the special counsel recommended that Flynn serve no prison time for his federal crimes.
A similar memo is expected to drop on Friday for Michael Cohen, the president's former personal attorney, who has pleaded guilty to several crimes including lying to Congress, campaign finance violations and tax evasion.
A memo is also expected for Paul Manafort, Trump's former campaign chairman, who has been accused of breaching his cooperation agreement with Mueller by lying about a "variety of subject matters." Mueller is set to explain what Manafort is accused of lying about.
Brennan added that Trump has "a lot to fear" as Mueller and his team "move forward with some of the other shoes that will be dropping on the people who are in [Trump's] inner circle."