Donald Trump Called John Kelly a 'Nut Job' and Ivanka is Now Searching For His Replacement, Report Claims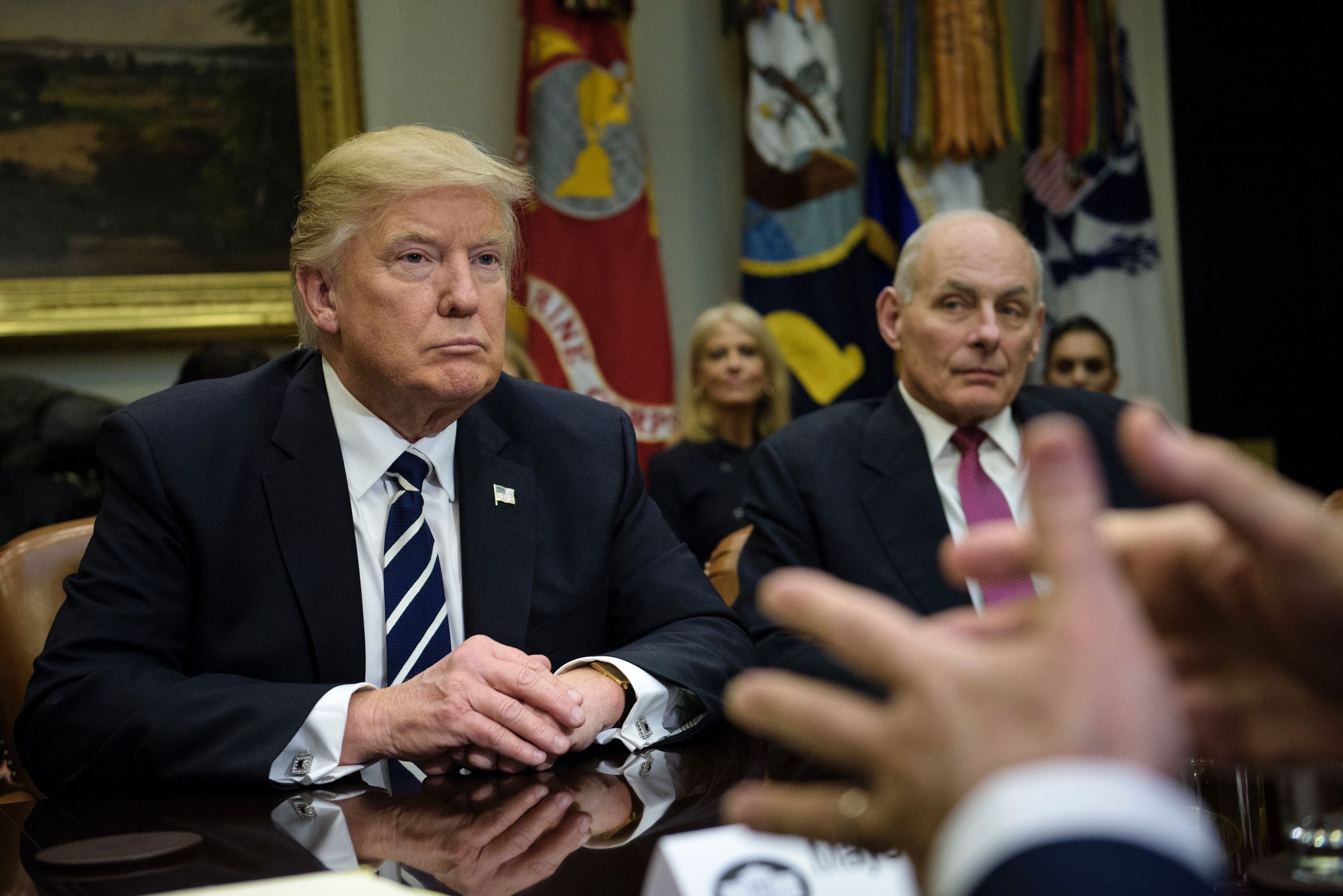 President Donald Trump is at odds with his chief of staff, calling retired four-star Marine Corps general John Kelly "another nut job," and on the lookout for a replacement, according to a new report.
Citing "two prominent Republicans in frequent contact with the White House," Vanity Fair reported that the ouster doesn't look imminent, if only because of the desire for Kelly to outlast his predecessor Reince Priebus' six-month tenure and to avoid another wave of news reports about the administration's high turnover. Priebus, the former chairman of the Republican National Committee, was named as Trump's pick for chief of staff shortly after he won election in November 2016. He resigned from his post on July 27. The next day, Kelly, formally Trump's secretary of homeland security, was announced as the replacement.
Now, though, that relationship appears to have soured. "I've got another nut job here who thinks he's running things," Trump lamented to a friend, according to a Republican familiar with the conversation, Vanity Fair reported.
Kelly's arrival at the White House was widely heralded as a much-needed addition to bring stability and discipline to an administration racked by controversy and palace intrigue.
But now, Kelly's role as taskmaster appears to have undermined his standing with the president.
"The more Kelly plays up that he's being the adult in the room—that it's basically combat duty and he's serving the country—that kind of thing drives Trump nuts," Vanity Fair reported, citing "a Republican close to the White House."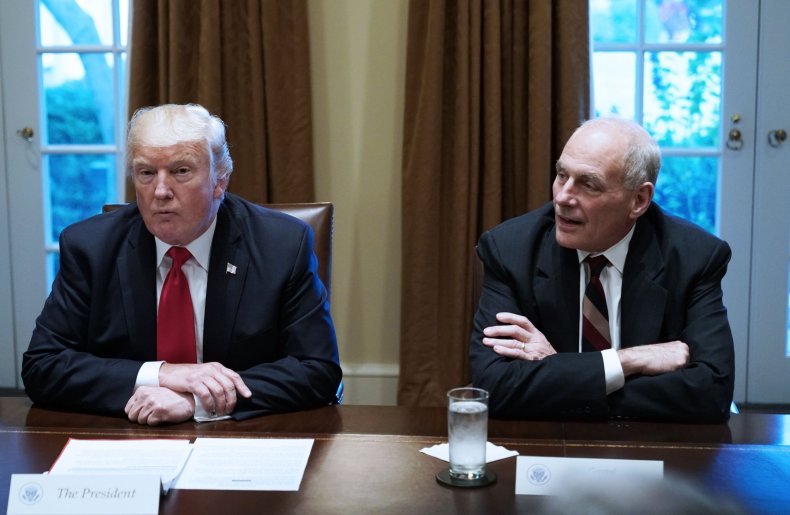 On Wednesday, Kelly told Democratic lawmakers and later Fox News that he had explained to Trump the nuances of building a wall along the U.S.-Mexico border. Kelly said Trump's campaign pledge was "uninformed," that a wall spanning the entire southern border is impossible and that Mexico will not pay for it, according to The Washington Post.
Later to Fox News, Kelly added of Trump: "He has evolved in the way he looks at things."
It was not a message that appeared to sit well it the president, who took to Twitter the following day to contradict his chief of staff.
"The Wall is the Wall, it has never changed or evolved from the first day I conceived of it," he tweeted early Thursday. "Parts will be, of necessity, see through and it was never intended to be built in areas where there is natural protection such as mountains, wastelands or tough rivers or water."
He continued: "The Wall will be paid for, directly or indirectly, or through longer term reimbursement, by Mexico, which has a ridiculous $71 billion dollar trade surplus with the U.S. The $20 billion dollar Wall is 'peanuts' compared to what Mexico makes from the U.S. NAFTA is a bad joke!"
Trump, who is an avid Fox News viewer, is said by Vanity Fair to have complained about Kelly's recent behavior. "This guy thinks he's running the show," a source with knowledge of a Trump phone call told the magazine.
One of the sources added that Kelly is approaching Attorney General Jeff Sessions territory—a man whom Trump has reportedly said he's angrier with than Special Counsel Robert Mueller, who is investigating Russian interference in the 2016 election and potential collusion with the Trump campaign. Trump
"This could be like Sessions," one source told the magazine, a reference to Trump's frustration that he can't simply fire his attorney general.
The White House did not immediately respond to a request for comment from Newsweek, though it denied the account to Vanity Fair, saying, "[Trump has] only ever referred to him as the general, tough, can be rough, and commands respect."
Kelly entered the white house amid a maelstrom of chaos. Two days before he started, then-White House Communications Director Anthony Scaramucci had tagged Priebus in a since-deleted tweet about Trump administration leaks, leading many to speculate that Scaramucci suspected Priebus was the source. The New Yorker's Ryan Lizza later confirmed that Scaramucci wanted the FBI to investigate Priebus for leaks. The next day, Priebus was gone. By July 31, so was Scaramucci—just 11 days into his new career.
Trump is said to have privately floated David Urban, a longtime Washington lobbyist and Trump campaign adviser, as Kelly's possible successor. In May 2017, Axios reported that Trump has been consulting Republican lawmakers about potentially selecting Urban for the high-profile role.
Now, Trump's daughter and senior White House adviser Ivanka Trump is heading up the search, according to Vanity Fair.
"Ivanka is the most worried about it. She's trying to figure who replaces Kelly," a source who has spoken with her told the outlet.