Jon Huntsman Is Trump's Pick for Russian Ambassador Despite No Love Lost Between Them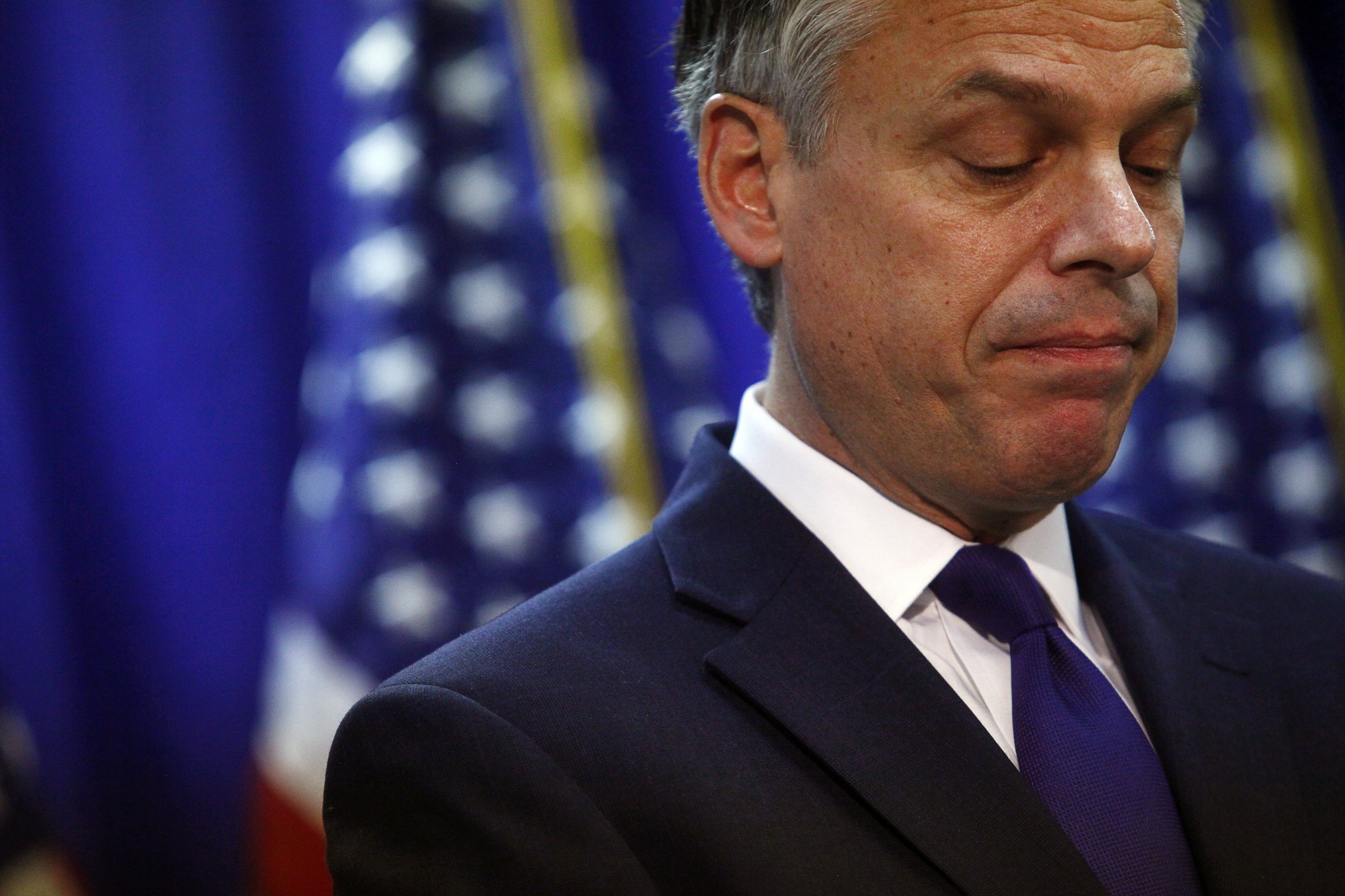 Updated | Talk about a poisoned chalice. Forty-seven days after his inauguration, U.S. President Donald Trump has appointed his first ambassador to Russia. Earlier this week, Trump offered the role to veteran diplomat and former governor of Utah, Jon Huntsman. According to a White House official, Huntsman accepted the posting Wednesday.
In many ways, Huntsman marks a departure from Trump's usual appointments. Different from the likes of Jeff Sessions and Mike Pence, he is a moderate, who, despite his Republican credentials, served under President Barack Obama as ambassador to China.
Unlike Betsy DeVos or Ben Carson, for example, it is experience, and not loyalty, that recommends him. In addition to the China posting, Huntsman previously served as ambassador to Singapore under President George H.W. Bush. Then aged 32, Huntsman was the youngest U.S. ambassador in 100 years.
Perhaps most surprising of all, Huntsman has had a bruising relationship with his soon-to-be boss. Their history began back in 2011 on Trump's favorite social media channel, Twitter. In reference to Huntsman's bid for the 2012 presidency, Trump wrote:
The tweets continued into 2012, including one of Trump's favorite burns: that a person had unsuccessfully tried to meet him or contact him:
Four years later, of course, it was Trump who was running for president. Declining to savage him on Twitter, Huntsman, despite the "fundamental philosophical differences" between them, offered the businessman his support once Trump became the Republican's presidential nominee. But, in October, he withdrew his backing after the now infamous pussy-grabbing video emerged.
"In a campaign cycle that has been nothing but a race to the bottom," Huntsman told The Salt Lake Tribune: "The time has come for Governor Pence to lead the ticket."
It is highly unusual for Trump to reward such disloyalty. In February, he rejected his own Secretary of State's pick for deputy, Elliott Abrams. The reason? According to Trump's leak-prone White House, he had found out about Abrams' criticism of him the year before. In May, Abrams had written an article in The Weekly Standard, urging Republicans not to support Trump whose nomination "many in the party oppose and even fear."
Two others who fell foul of the thin-skinned Trump were Ben Carson's aide Shermichael Singleton and Craig Deare, who worked for the National Security Council. Both had criticized Trump and so both were, to misappropriate Trump's famous phrase, "fired!"
That Huntsman has survived his boss's capriciousness doesn't ensure his longevity. He takes the role of Russian ambassador at a deeply sensitive time. Both the FBI and Congress are looking into contacts between Trump's team and the Russian government, as well as allegations that the Kremlin meddled in the election process.
Already this scrutiny has claimed a victim: Trump's former national security advisor Mike Flynn who resigned after misleading Vice-President Pence about conversations he had with the Russian ambassador to the U.S. during the election campaign. Attorney-General Sessions has also recused himself from the investigations after it became clear he had also had contact, prior to the inauguration, with the ambassador.
Huntsman now faces a delicate balancing act between keeping good relations with Russia, and not appearing too close to the Kremlin. He might have won over Trump, but if the Senate approves his confirmation, he will likely face greater challenges ahead.
Correction: This article originally incorrectly stated that Jon Huntsman served as U.S. ambassador to Singapore under George W. Bush. He served as U.S. ambassador to Singapore under George H.W. Bush.