Donald Trump Jr. Defends Alex Jones, Infowars and Claims 'Big Tech' Out to Get 'Conservative' Media Outlets
Donald Trump Jr., the president's eldest child, appeared Tuesday to defend Alex Jones in the wake of the decision of major technology companies and social media outlets to pull the Infowars host's content from their platforms.
Trump Jr. falsely claimed that Democratic Senator Chris Murphy of Connecticut was "admitting" in a Monday Twitter post that the recent purge of Jones's shows and content by Apple, Facebook, Youtube and Spotify by what he called "Big Tech" was a "censorship campaign" for the purpose of "purging all conservative media."
Trump Jr. also suggested sites like Breitbart and The Daily Caller could be next.
"A Democrat Senator openly admitting that Big Tech's censorship campaign is really about purging all conservative media. How long before Big Tech and their Democrat friends move to censor and purge @BreitbartNews, @DailyCaller and other conservatives voices from their platforms?" Trump Jr said.
Trump Jr. has repeatedly cried foul over claimed media bias, particularly against his Republican father, by networks like CNN, MSNBC and others.
However, Murphy's statement did not specifically deride conservative media as Trump Jr. said and the lawmaker followed up Tuesday to note that private companies are not beholden to the First Amendment and can remove content from their sites at will.
"Private companies deciding not to let their platforms be used to spread hate and lies is not the same as government censorship. If it feels the same, then we need to ask why a small handful of companies have so much control over the content Americans see," Murphy said.
Jones and Infowars likely strike a powerful chord with Murphy in particular. Jones has previously claimed the deadly mass shooting at Sandy Hook Elementary School in Newtown, Connecticut, in 2012 was a hoax and staged by the family members of the victims.
Following the shooting, Murphy called for immediate gun control legislation–and has continued to do so ever since.
Jones has propagated other conspiracy theories across his Infowars network, including the claim that the 9/11 terrorist attacks were a "false flag" operation carried out by the U.S. government.
Over the weekend and on Monday, Facebook, YouTube and Apple began to remove Jones's and InfoWars's content from their platforms, citing violations of policies involving hate speech and harassment.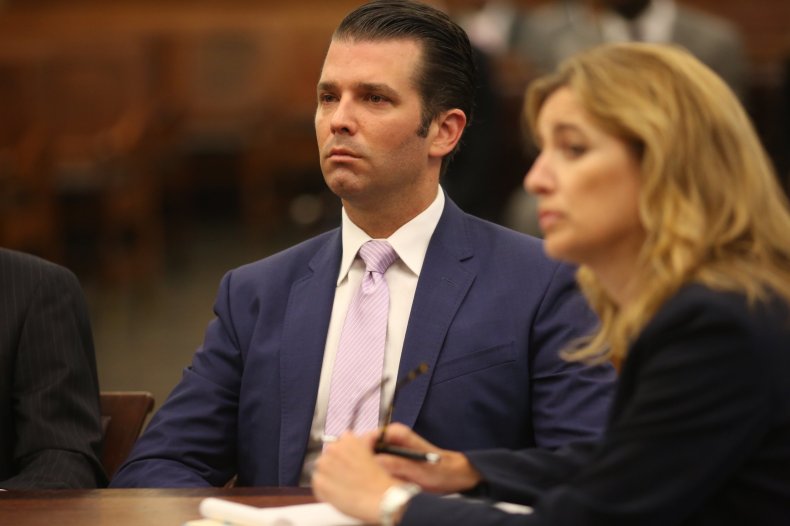 Jones responded to the removal by accusing, without evidence, Apple and Google of working with the Chinese government. He added a claim that the media was falsely misrepresenting his claims.
"We've seen a giant yellow journalism campaign with thousands and thousands of articles for weeks, for months misrepresenting what I've said and done to set the precedent to de-platform me before Big Tech and the Democratic Party as well as some Republican establishment types move against the First Amendment in this country as we know it," Jones told The Washington Post on Monday.