Donald Trump Jr. Bets 'Fox & Friends' Is 'Only Network Out There With American Flag Smock' During Makeup Session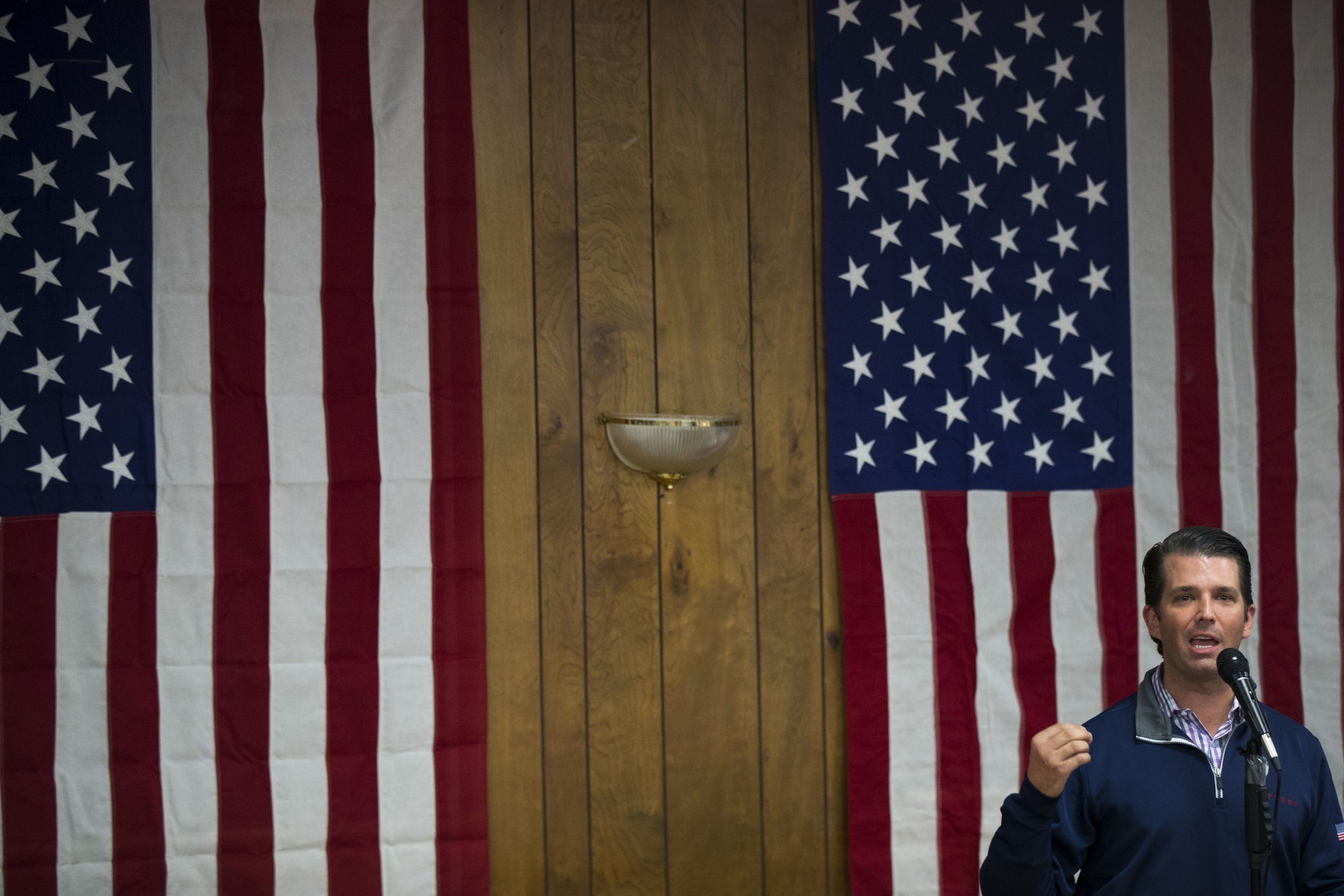 President Donald Trump has made it apparent that his favorite news show is Fox News' "Fox & Friends," and his eldest son Donald Trump Jr. is showing that he feels the same.
Related: Trump's Popularity Is Plummeting—Even Among Fox News Viewers
Trump Jr. posted a photo on Instagram of himself in a makeup chair getting ready for the show Tuesday morning, showing just how much he, too, likes the conservative news show.
"Putting on the war paint before my @foxandfriends interview this morning. It's not easy to make me look pretty but we are trying hard," Trump Jr. wrote. "I bet @foxnews is the only network out there with American flag smock in their makeup rooms."
Even before reaping Trump Jr.'s praise, the show had already been described as a direct line to the president.
On "Fox & Friends" Tuesday, Trump Jr. bashed the House Intelligence Committee's investigation into Russian interference in the 2016 presidential election, accusing it of "literally looking for a soundbite." House Republicans closed the Intelligence Committee's probe on Monday with the conclusion that no collusion evidence was discovered.
The president, meanwhile, has mentioned "Fox & Friends" on Twitter nearly three times as often as he's tweeted about the border wall along Mexico that he passionately promised to erect on the campaign trail, according to a Washington Post analysis last month.
Not all of the president's children share his devotion for the Fox News show. Trump's daughter Ivanka Trump, a former Democratic donor, has appeared on NBC Nightly News and frequently retweets stories from a variety of other media outlets including CNN, which her father has called "#FraudNewsCNN #FNN."