Donald Trump Jr. Called Russian Interference 'Disgusting' and 'So Phony' While Allegedly Colluding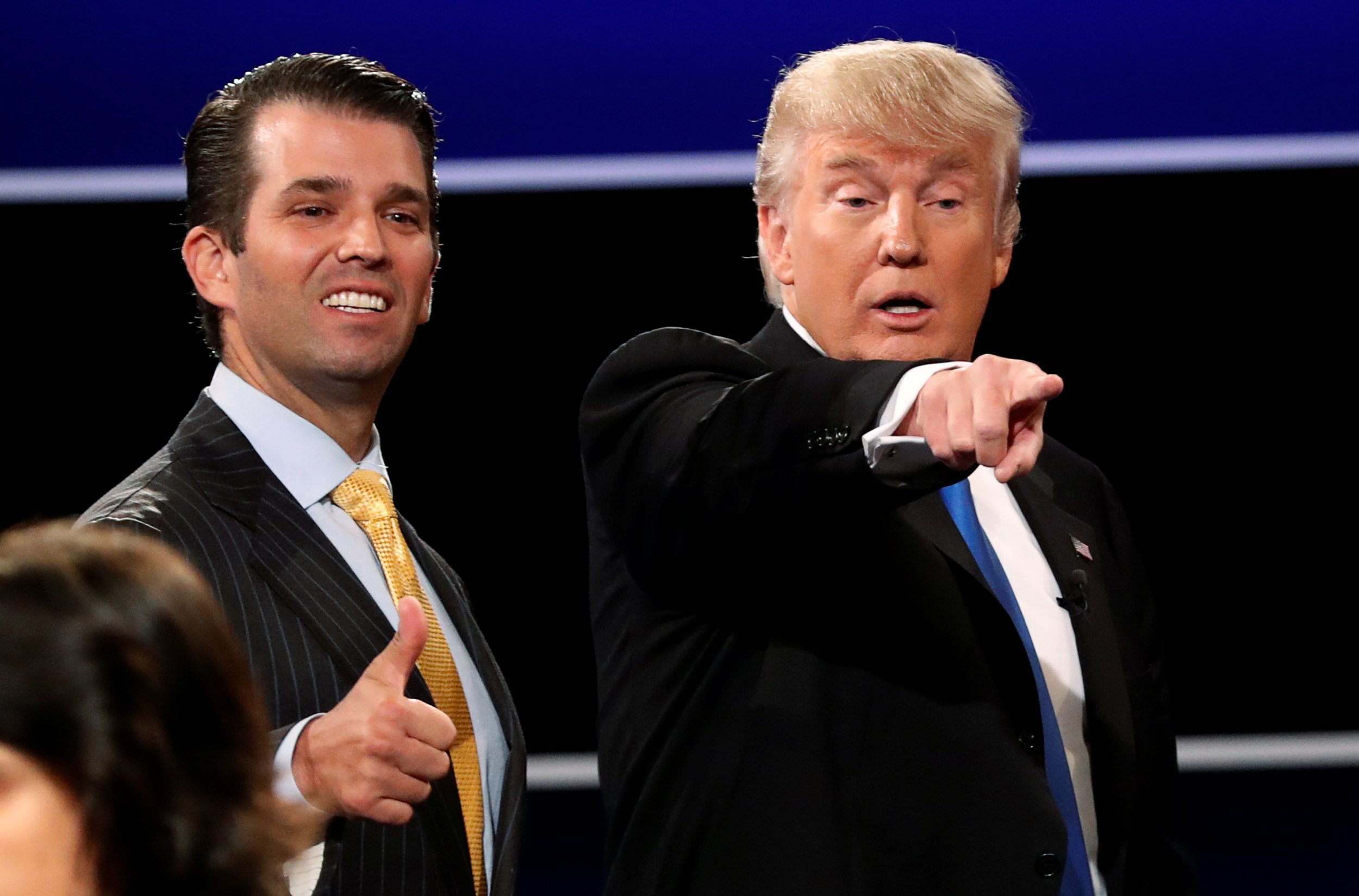 Updated | Deny, deny, deny...admit?
Donald Trump Jr., who once said allegations that his father colluded with the Russians were "disgusting" and "so phony," confirmed Friday that the Trump campaign was offered access to hacked Democratic National Committee emails, although after WikiLeaks had released the documents rather than before, as had initially been reported.
Responding to an initial CNN report that the campaign had been offered a decryption key to the emails by someone named Mike Erickson, a lawyer for the president's son said, "We understand that the media reported 12 hours prior to this email that the DNC emails had been hacked or leaked. We do not know who Mike Erickson is. We have no idea who he is. We never responded to the email."
But the very existence of the email from the shadowy Erickson suggests that Trump Jr. is closer to possible collusion than he has previously admitted.
Trump Jr.'s stated obliviousness is especially questionable because he replied to a June 3, 2016, email from British publicist Rob Goldstone offering documents that "would incriminate Hillary and her dealings with Russia and would be very useful to your father" and were "part of Russia and its government's support for Mr. Trump."
"If it's what you say I love it especially later in the summer," Trump Jr. replied within minutes.
Six days later, Trump Jr. and two other senior members of Trump's campaign, Jared Kushner and Paul Manafort, met with a Russian attorney at Manhattan's Trump Tower. A month later, Trump Jr. tweeted he had agreed to the meeting as part of his opposition research.
Later, in July 2016, Trump Jr. denied knowing anything about leaked emails when asked by CNN to comment on an allegation made by Hillary Clinton's campaign manager that Russians were behind the effort.
"This is, time and time again, lie after lie. You notice he won't say, 'Well, I say this.' He'll say, 'Here are experts, here's house cat at home who once said this is what's happening with the Russians,'" Trump Jr. said.
"It's disgusting," he concluded. "It's so phony."
The email offering access to the WikiLeaks documents was sent on September 14, 2016, to Trump Jr., his father and the Trump Organization, according to reports. It came two months after the site publicly released the emails and one month before it began disseminating those of Clinton's campaign chairman.
Soon after Erickson sent the email, WikiLeaks reached out to Trump Jr., and they communicated through a series of direct messages on Twitter.
The House Intelligence Committee questioned Trump Jr. on the WikiLeaks email behind closed doors on Wednesday, during which he said he had no recollection of the email and did not take action on it, his attorney Alan Futerfas told CNN.
Still, it will be asked how Trump Jr. could have been completely unaware of Erickson's message, which somehow found his email address, that of his personal assistant and one that congressional investigators believe belonged to then-candidate Trump.
At least a dozen times, President Trump and his aides have denied campaign collusion with the Russians, which special counsel Robert Mueller is investigating. "The entire thing has been a witch hunt. There has been no obstruction, there has been no collusion," President Trump said in May. "And virtually everybody agrees to that."
The White House, according to multiple reports, believes the investigation is winding down. Yet last month Mueller announced charges against three members of Trump's campaign, while a week ago the president's former national security adviser, Michael Flynn, pleaded guilty to lying to the FBI.
Correction: This story has been corrected to reflect the fact that Donald Trump Jr. received the email on September 14, after the documents had been made public, not on September 4, as CNN initially reported.