Donald Trump Jr. Could Be The Worst First Kid In The History Of First Kids, Historians Say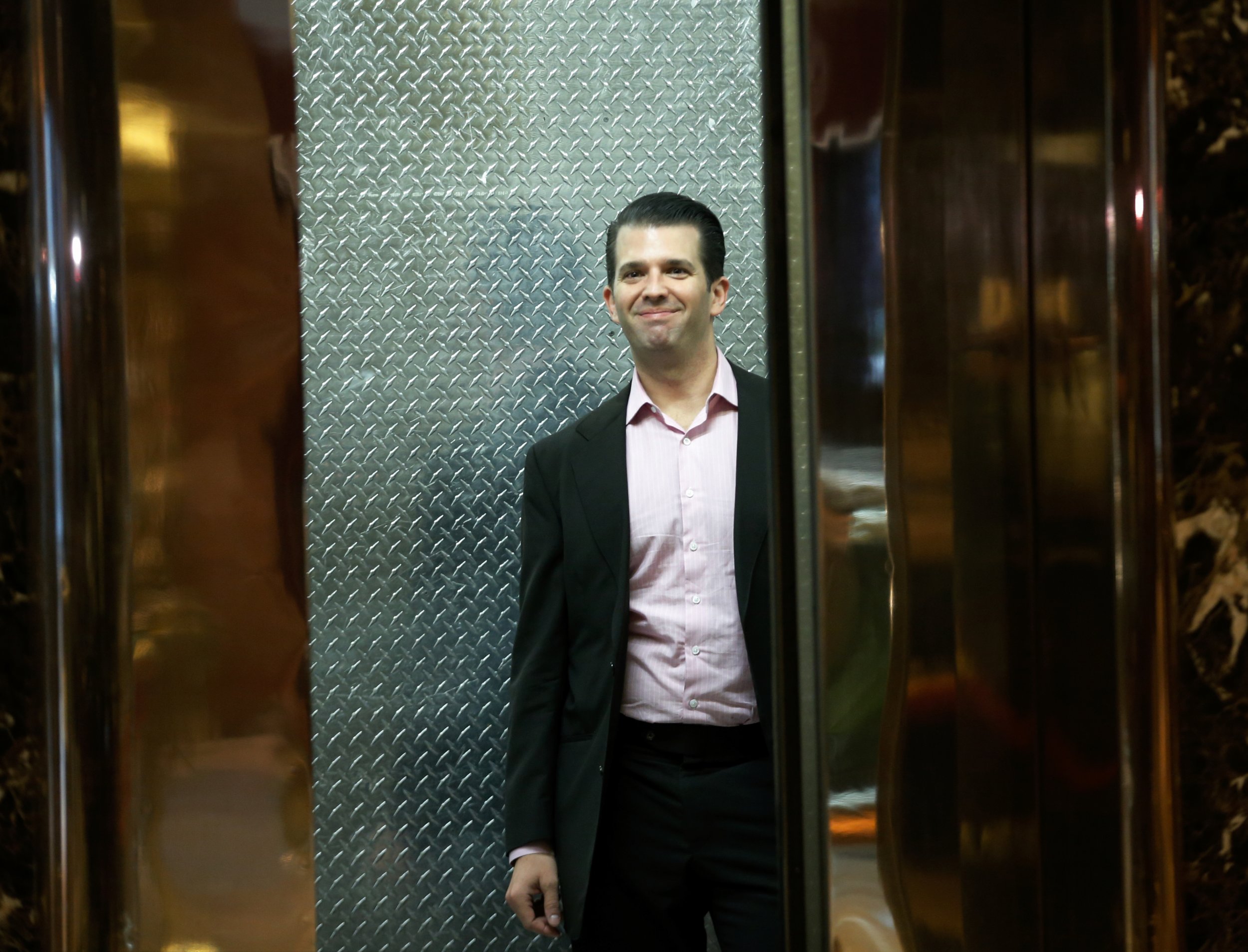 Donald Trump Jr., the slick-haired businessman who might single-handedly deepen his father's chaos inside the White House, could be the worst first kid ever, historians say.
Earlier this week, we learned the 39-year-old Trump exchanged messages with Wikileaks, an organization widely believed to have been recruited by Russia to disrupt the 2016 presidential election. And in July, after news broke that the young Trump had set up a meeting the year before with a Russian lawyer who claimed to have dirt on Hillary Clinton, he took to his dad's favorite means of communication to tweet the email exchange.
Other first kids have had plenty of missteps—including underage drinking, smoking and even driving fast—but none have ever been this bad.
"What's fascinating about the Trumps is that Don Jr. is really at the center of a major scandal that might bring this presidency down and that really is unprecedented," Joshua Kendall, author of First Dads: Parenting and Politics from George Washington to Barack Obama told Newsweek. "Other presidents who had kids who had problems, they were usually pretty minor side issues."
Alice Roosevelt, the daughter of former President Theodore Roosevelt, was one of the White House's most talked about children, often referred to in the press as "Princess Alice." She chewed gum in public, bought too many clothes, ran up debts playing poker and infamously carried a snake around her neck to parties. But she was helpful to her father's administration and praised for her diplomatic efforts that helped pave the way for a treaty that ended the Russo-Japanese War in 1905.
Don Jr. sits in his father's gilded towers but Theodore Roosevelt Jr. was out in the trenches helping lead the first troops ashore in the 1944 Normandy invasion, a feat that won him a Medal of Honor.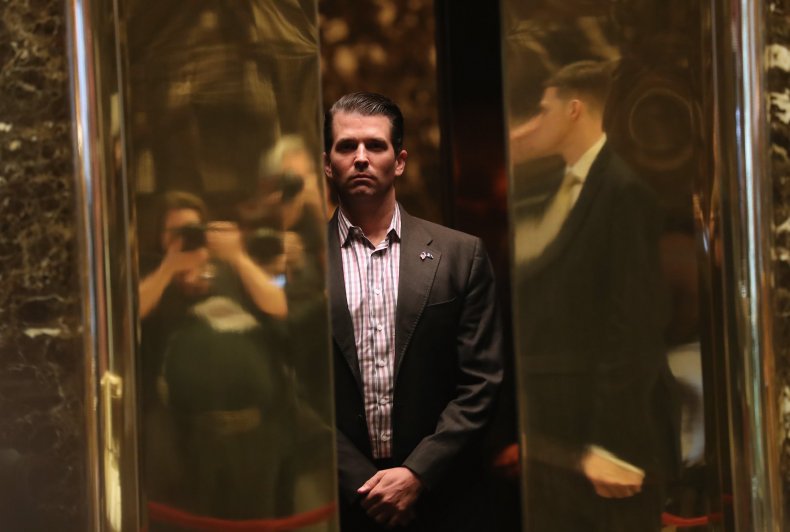 And Woodrow Wilson's three daughters were said to have convinced him to support a constitutional amendment that granted women the right to vote. The only contributions Donnie has made to his dad's presidency have been helping Russia wield its power over America.
Perhaps in the most similar case to the Trump clan, John Adams appointed his son, John Quincy Adams, as U.S. minister to Prussia, drawing opposition from critics who said the president shouldn't have given the job to a family member. But the younger Adams proved much better at diplomacy than the Trump kids, triumphing in his role by helping end the War of 1812 and playing an important part in drafting the Monroe Doctrine before going on to become president himself.
And unlike Quincy Adams, Don has shown he doesn't have much of a flair for politics.
"I don't know how successful a businessman Don Jr. is, he certainly doesn't have very good political skills," said Gary May, a presidential historian, who added the Trump kids are on track to go down as the lousiest first kids in history.
"Its too early to say but they're headed in that direction," May added.
In another parallel, both Adams and Trump share names with their fathers, but Trump didn't want to name his son after him because he was afraid he'd be a loser, according to a book authored by Ivana, Trump's first wife.
But in contrast to most presidential kids, Don Jr., who was characterized by the New York Times as a "close political advisor" to his father, was thrust into a spot he had no place being in because his dad has a hard time listening to people he doesn't know.
"He was put in a position that was suited for his father's insecurity, his father likes to have people he has power over around," Kendall said. "He wants them around so much he gives them roles for which they're really not suited for."
Being the president's kid undoubtedly thrusts them into the spotlight and put tremendous pressure on everything they do. Let's not forget when the Bush girls were caught underage drinking, landing them on the front cover of the New York Post under the headline "Jenna and Tonic."
Surprisingly, Abraham Lincoln's boys were said to be spoiled, with one biographer writing they would "scatter books and piss all over the floor."
But Lincoln would probably prefer they piss there than on his presidency.