Donald Trump Jr., Eric Trump's Big Plan to Expand Father's Business Has Gone Nowhere in 2 Years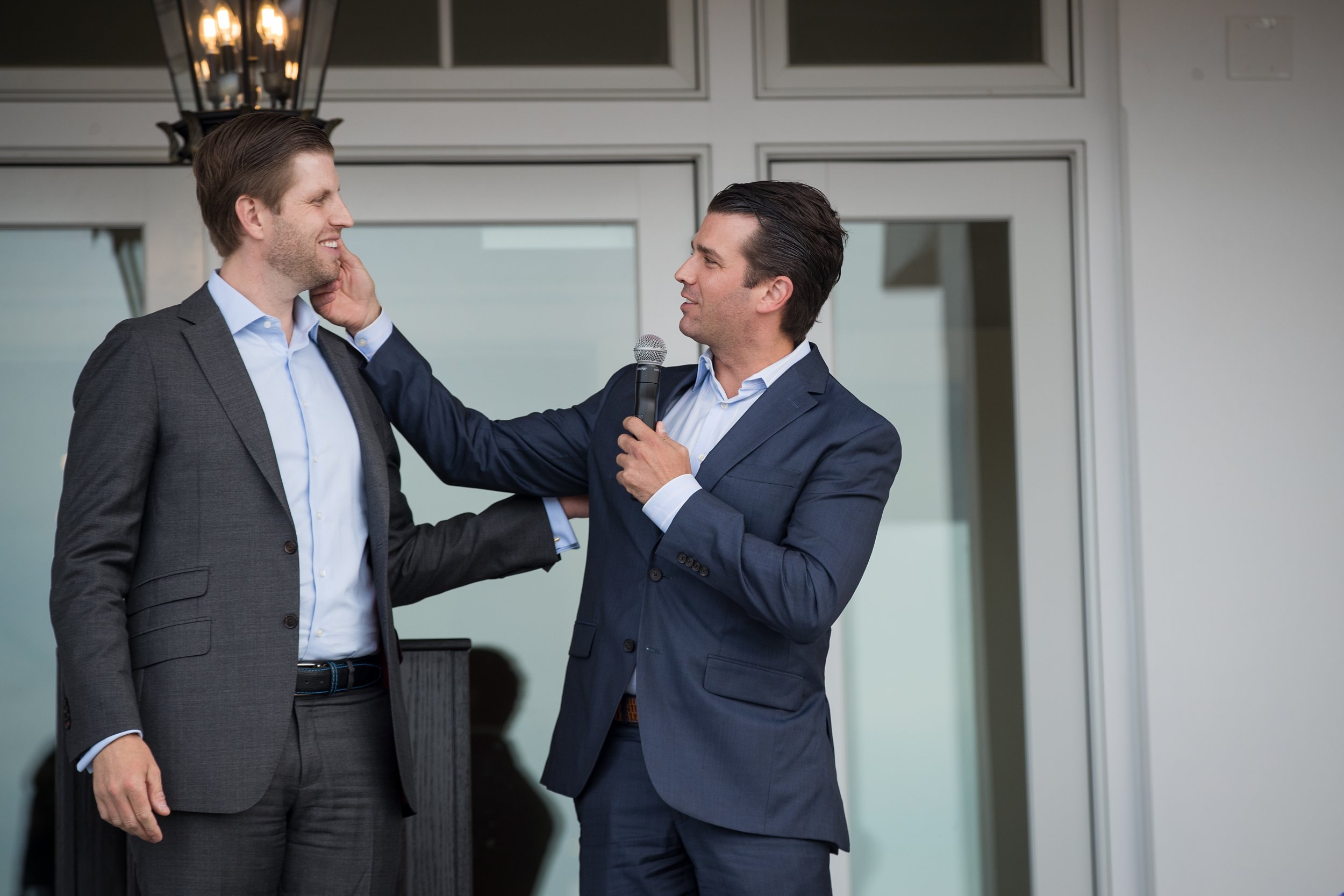 Upon becoming president, Donald Trump handed operations of the Trump Organization to his eldest sons, Donald Trump Jr. and Eric Trump, as executive vice presidents. Two years in, the younger Trumps have yet to deliver on new projects and developments.
Not long after their father took office in 2017, the first sons unveiled plans to build relatively high-end hotels in areas where Trump won votes in the 2016 election, many of them in poor parts of the country. A hotel line called Scion was slated to open in Cleveland, Mississippi, in early 2018, followed by another line named American Idea with several properties in Mississippi, and a dozen in other locations. The number of preliminary property agreements the Trump Organization claimed to have in the pipeline was 39.
But not one property has been completed since Trump's sons took the reins.
The first Scion is about a year from being finished, while the first two American Idea properties in the Mississippi Delta will not be ready until later this year, The Washington Post reported on Friday. And those are the farthest along of the more than three dozen agreements. The slow progress does not appear to be what Trump Jr. expected in June 2017 when he announced the plans at a reception for hotel executives.
"Eric and I got a great crash course in America over the last two years," Trump Jr. said at the time. "We saw so many places and so many towns and heard so many stories that were so touching. People that were so excited about the prospect of this country and Americana in general."
"We started talking, Eric and I, as brothers, and saying, 'You know what, there's something here, there's a market here that we've been missing our entire lives by focusing only on the high end,'" Trump Jr. continued.
Instead of celebrating new property openings since Donald Trump entered the White House, the Trump Organization lost its branding at hotels in New York, Panama and Toronto, and faced federal lawsuits. Progress the organization has made has been mostly in developments that were already rolling in India, Dubai and Vancouver.
The Trump Organization did not immediately respond to a request for comment from Newsweek on Friday. Trump Hotels chief executive Eric Danziger told The Washington Post in a statement that the organization was "always exploring opportunities for growth and continue to work a robust pipeline of opportunities as we build out our brands' expansion."
Danziger also said that the organization had "great respect" for and "enjoyed" working with Mississippi businessman Dinesh Chawla and his brother, who agreed to develop and own the Scion.
While overseeing the Trump Organization, Trump Jr., and, to a lesser extent, Eric Trump, have gone on television networks and used social media to advocate for their father and his policies, though they do not have roles within the administration. The president's eldest daughter, Ivanka Trump, left her post at the Trump Organization to become a senior White House adviser to her father.