First son Donald Trump Jr. may be a key subject of special counsel Robert Mueller's Russia investigation, but one Fox News host believes he would have a "great political future" if he decided to run for office of some sort.
Fox & Friends co-host Brian Kilmeade expressed his confidence in Trump Jr. after the president's eldest son praised his father's State of the Union address from the previous night and defended himself in regards to Mueller's probe into Russian interference and possible collusion with the Trump campaign in the 2016 election.
"Real quick, Don, how are you and the [Trump] Organization handling what is supposed to be an avalanche of investigations and inquiries?" Kilmeade asked Wednesday morning. "How is that affecting you guys?"
Trump Jr. denied any wrongdoing, as he has each of the many times he's been asked to comment on the issue.
"Listen, the reality is they've tried whatever they can to make our lives miserable that way, they've been doing it to me for two years on other issues. The reality is there is nothing there," Trump Jr. said. "Again, they've gone and executed the greatest witch hunt in probably American history."
Trump Jr. concluded: "I think it's time that Americans get real answers for this rather than allowing the leftists who are running this operation to keep perpetuating these falsehoods about my father, about my family, because they're doing this country a major disservice."
Fox & Friends hosts then thanked Trump Jr. for appearing on the show and Kilmeade gave him the biggest compliment.
"Clearly, he'd have a great political future should he ever run," Kilmeade said.
Co-host Ainsley Earhardt had second thoughts on Kilmeade's take.
"Might not want to do it, is it worth it? Is it worth it?" she said.
"I don't know, that's a great question," Kilmeade said, then went on to another subject matter.
Co-host Steve Doocy had given Trump Jr. a very welcoming introduction onto the show, pointing out his new look: "He's got a beard now."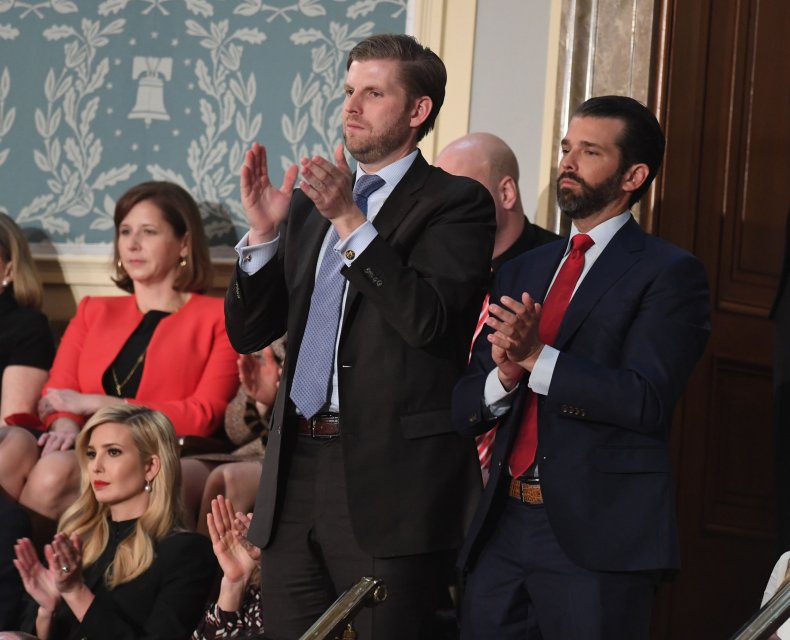 Unlike his sister Ivanka Trump, Trump Jr. did not enter the West Wing when his father became president and instead has been serving as executive vice president of the Trump Organization. In spring 2017, Trump Jr. said "the politics bug bit me," but opted not to run for New York governor. Trump Jr. recently hit the campaign trail for the president—and received praise from his father for his speeches at the rallies.
But it's been repeatedly pointed out that Trump Jr. should have more immediate concerns than running for office, like whether he will be indicted by Mueller. Some Democrats believe Trump Jr. lied to the House Intelligence Committee about what he told his father around a 2016 Trump Tower meeting he attended with Russians who promised damaging information on Trump's election opponent Hillary Clinton.