Donald Trump, Donald Trump Jr. Got Special Treatment Obtaining Gun Licenses, Says Former NYPD Official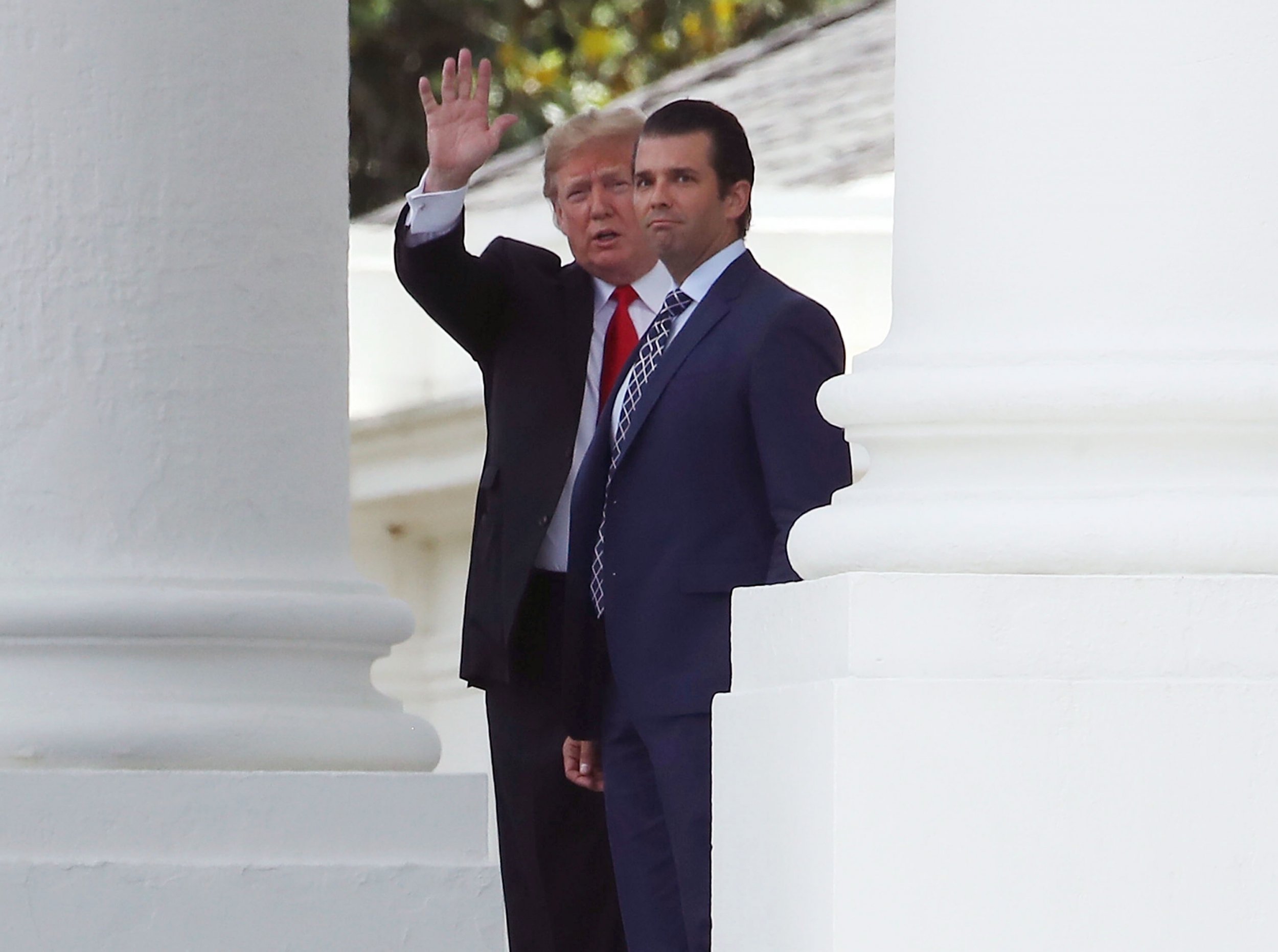 President Donald Trump, his son Donald Trump Jr., and the president's former lawyer Michael Cohen were among an array of high-profile people given gun licenses in New York despite not having the required credentials, a disgraced former commander in the police department alleged.
According to Associated Press, the claims were made in a court filing by the attorney Abe George on behalf of his client Lieutenant Paul Dean, who worked in the New York Police Department's gun licensing bureau.
Dean has pleaded guilty to conspiracy to bribe licensing officers and is seeking leniency by showing he cooperated with federal investigators. He planned to retire from the police department and set up a business to help people secure gun licenses in New York, AP reported.
The court filing alleges that Trump, his son and Cohen were granted full-carry gun licenses "even though the proper credentials were not in the file because of their generous donations to the Police Athletic League or the NYC Police Foundation," the New York Post reported.
Other individuals named as receiving special treatment include Fox News host Sean Hannity, actor Tracy Morgan, and the Morgan Stanley CEO John Mack, among many others.
"Despite the voluminous information provided by Mr. Dean his cooperation was deemed not substantial," Abe George wrote to the judge, citing the list of stars who allegedly received special treatment by the licensing bureau as evidence of substantial cooperation.
But a spokesperson for the New York Police Department dismissed the claims made by Dean, saying they were investigated internally, by the FBI, and by federal prosecutors who could turn up nothing credible.
"The NYPD has implemented reforms to its gun licensing division within the past few years in the department's ongoing efforts to improve operations, but these are the colorful yarns of a convicted criminal," the spokesperson told The New York Daily News.
AP reported that the court filing did not suggest any of the individuals named did anything wrong or knew about any bribes.
Dean, who had a 22-year career at the police department, is facing a sentence of up to two years in prison for the bribery charges.
"The document is riddled with false assertions and comes from an admitted felon who sold his shield for personal gain," Roy Richter, head of the NYPD captains' union, told the Daily News.
The White House, Trump Jr. and Cohen did not respond immediately to Newsweek's requests for comment.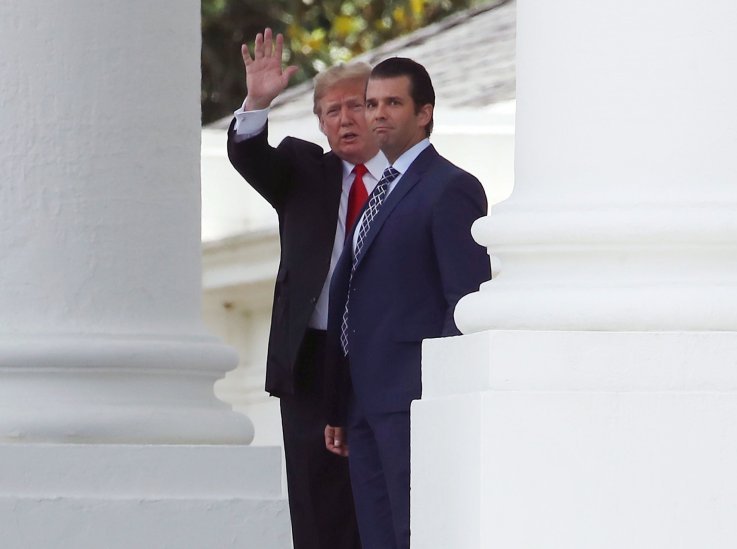 Donald Trump, Donald Trump Jr. Got Special Treatment Obtaining Gun Licenses, Says Former NYPD Official | U.S.