Donald Trump Jr. Offers Hillary Clinton Mask of His Dad so She Can Be President For Halloween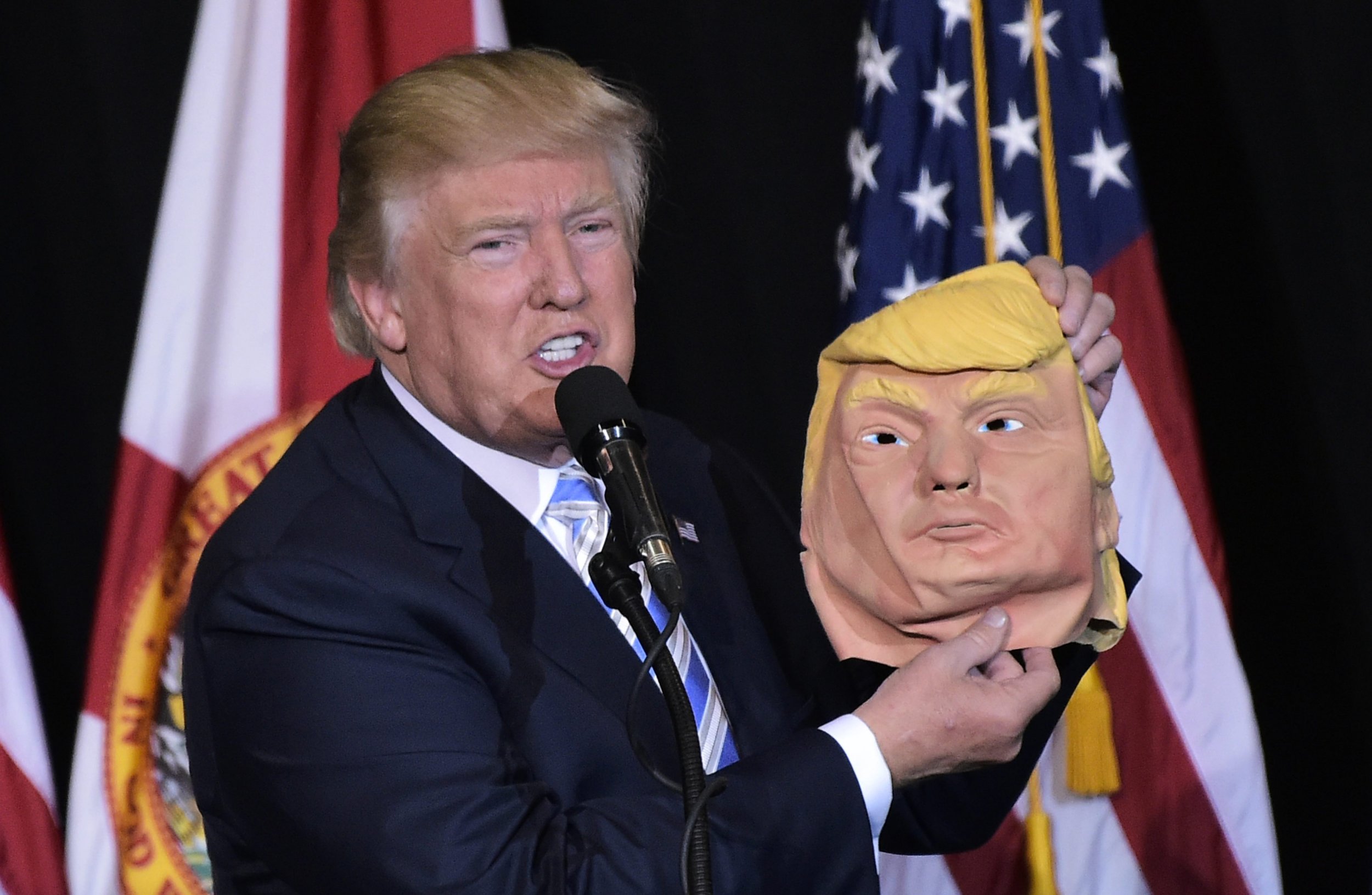 Donald Trump Jr. appears to be in a competition with his father over who can pick the greatest number of fights on Twitter.
The first son mocked Hillary Clinton on social media after she joked that she'd "maybe come as the president" to Halloween celebrations during a Monday night event in Chicago while promoting her book on last year's election, What Happened.
Related: Here's How Donald Trump Could Actually Be Impeached
"That's cute," Trump Jr. said in response, sharing a link from The Hill about Clinton's quip. "She can borrow my @realDonaldTrump mask."
He then shared a link to an Instagram photo apparently of him shopping for costumes in a Halloween store with his daughter, Chloe, while wearing a mask of President Donald Trump.
In it, the president's eldest son is poses for a selfie with the mask, which shows Trump with pursed lips, squinted eyes and perfectly-coiffured hair. It is appropriately titled a "comb over president mask."
"What do you think? Hard not to go with the MAGA theme…" he wrote on Instagram Oct. 21. "Chloe likes it too."
Other photos in Trump Jr.'s Instagram post show him posing with two other ambiguous wigs for men—one, a much more dramatic comb over than his father's, and another of an "18 wheeler" truck driver—as well as a picture of his daughter trying the Trump mask on for size.
It's unclear whether Trump Jr. bought the mask or rather whether he casually owns costumes of his father (should a former secretary of state ever be in need of one). The first son did not respond to requests for comment as to whether or not he bought the mask.