Fox News Legal Analyst Says Donald Trump Jr. Can't Just Ignore Senate Subpoena 'No Matter Who Your Father Is'
Fox News senior judicial analyst Andrew Napolitano has said Donald Trump Jr. cannot simply sit on a subpoena to testify before the Republican-led Senate Intelligence Committee, pointing out that it doesn't matter that his father is the president.
Napolitano, who formerly served as New Jersey Superior Court judge, appeared for a segment on the Fox Business Network with host Neil Cavuto on Tuesday to discuss a range of legal issues embroiling Washington and the Trump administration. He pointed out that it was highly unusual to hear GOP Senator Lindsey Graham of South Carolina suggest Trump Jr. should just refuse to comply with the Senate committee's subpoena.
Saying he was "personally very fond of Senator Graham," the legal expert said he had "never heard of a senator saying disobey a valid lawful subpoena issued by the chairman of another Senate committee."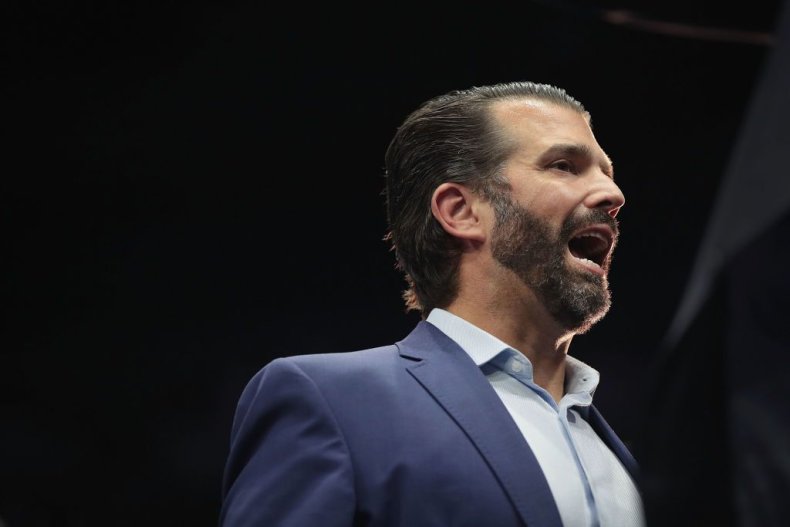 The former judge explained that the subpoena, "just like the one to [Attorney General] Bill Barr, is presumed valid. If you can't or don't want to comply with it, you've got to challenge it in court," Napolitano said. "You can't just sit on it and you can't not show. Somebody will show up with handcuffs," he asserted.
Cavuto then asked for clarification: "No matter who you are?"
"No matter who your father is," Napolitano quipped back in response.
Graham made the controversial comments regarding Trump Jr. during an interview on Fox News's Sunday Morning Futures this past weekend.
"If I were Donald Trump Jr.'s lawyer, I would tell him you don't need to go back into this environment anymore," Graham said. "You've been there for hours and hours, and nothing being alleged here changes the outcome of the Mueller investigation. I would call it a day."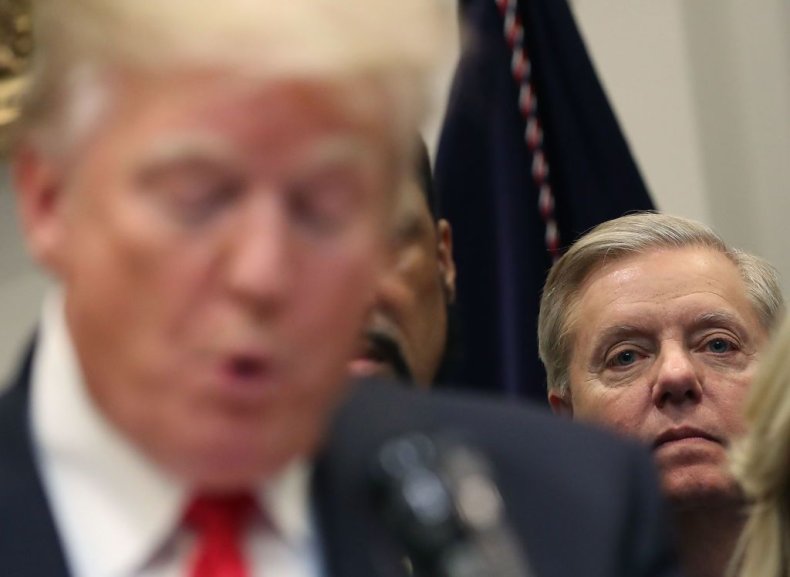 President Trump told reporters on Tuesday that he found it "very unfair" that his son was asked to testify before the Republican-led committee.
"You know it's really a tough situation because my son spent, I guess, over 20 hours testifying about something that Mueller said was 100 percent OK. And now they want him to testify again," he complained outside the White House. "I don't know why. I have no idea why. It seems very unfair to me."
Republican Senator Richard Burr of North Carolina, who chairs the Senate Intelligence Committee, reportedly said that Trump Jr. had been subpoenaed when he backed out of testifying after initially voluntarily agreeing to do so. Whether or not the president's son complies with the subpoena remains to be seen, and it's unclear if the GOP-led committee would hold him in contempt if he refuses.