Donald Trump Jr. Instagram Post Hails Poll Showing People Think Father's Advisers Had Improper Russia Dealings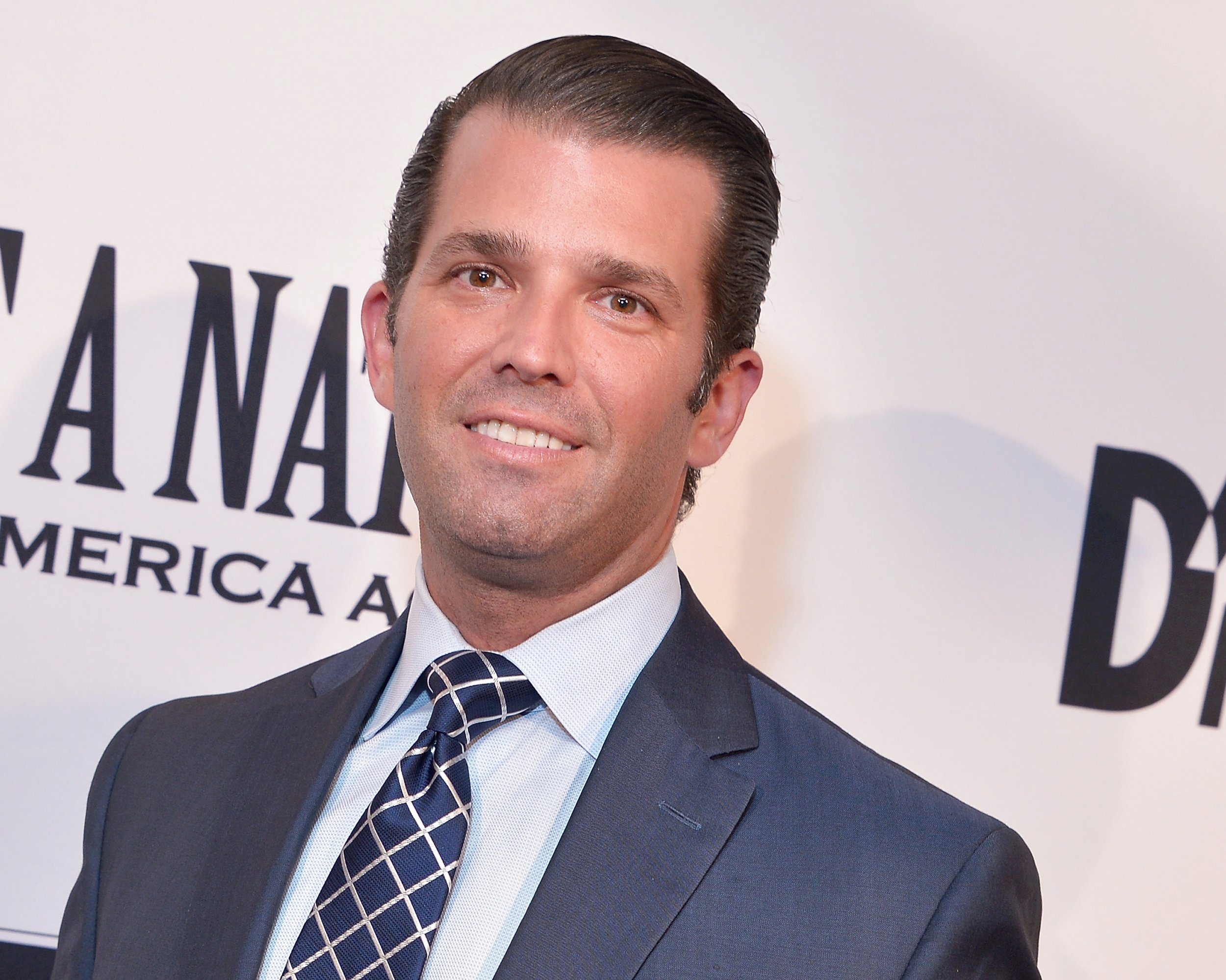 In his latest Instagram post, the president's oldest son, Donald Trump Jr., once again pushed a recent CBS poll that showed a majority of Americans now believed the Mueller investigation was politically motivated.
But that poll of 1,002 Americans, carried out and released last week, also found that a majority believed President Donald Trump's senior campaign advisers—which includes Trump Jr.—had had improper dealings with the Russians before the president took office.
The poll also showed that only a minority of Americans believed the Mueller report had exonerated President Donald Trump of any illegal activity, which is specifically did not.
"Wow. Shocked. People believe the Russia hoax was politically motivated," Trump Jr. wrote to his 1.7 million followers on Instagram on Tuesday alongside an image of him tweeting a story about the CBS poll a few days previously.
"Wonder why they would believe that with our super honest and unbiased media selling it for the DNC for two years with zero evidence or proof???"
The CBS poll found that 34 percent of Americans believed the Mueller report had cleared Trump of illegal activity, but 23 percent said it had not, and another 36 percent said it was too soon to say, and they were keeping an open mind about what the report actually contained.
A large majority, 77 percent, said they wanted Mueller's report to be released in full.
Asked if Mueller's investigation into Trump associates' dealings with Russia was justified or politically motivated, 37 percent said it was justified, and 54 percent said it was politically motivated.
Sixty percent of Americans said it was either very or somewhat likely that senior Trump advisers had had improper dealings with Russia before the president was sworn in, compared with 36 percent who said it was not very or not at all likely.
President Trump had long dismissed special counsel Robert Mueller's investigation as a "witch hunt" of his friends, family and associates conducted by people with a political bias against him.
The Department of Justice tasked Mueller with investigating Russian interference in the 2016 presidential election. One strand of that investigation explored the possiblity that the Trump campaign had conspired with the Russian government to sway the election toward Trump.
On March 22, Mueller submitted his final report to Attorney General William Barr, who is facing demands to release it in full, along with the accompanying evidence. Barr said he would release the full report to Congress, with redactions, by mid-April.
Barr released a four-page summary of Mueller's main conclusions on March 24. According to the attorney general's summary, Mueller did not establish that either Trump or his associates conspired or coordinated with the Russian government to influence the election.
The summary also noted that Mueller did not conclude that Trump had obstructed justice, although Mueller did not exonerate the president.
Instead, Mueller laid out the evidence on obstruction and left the final decision on prosecution open. Barr and Deputy Attorney General Rod Rosenstein concluded that the evidence developed during the special counsel's investigation "was not sufficeint to establish that the President committed an obstruction-of-justice offense," according to Barr's summary.
A number of Trump advisers and associates met with Russians after the president announced his candidacy in 2015, including members of his own family, who were pursuing a project to build a Trump Tower in Moscow at the time.
Among those to meet with powerful Russians—including individuals linked to intelligence—were Trump's son-in-law, Jared Kushner, ex-campaign chairman Paul Manafort, former national security adviser General Michael Flynn and ex-foreign policy adviser George Papadopoulos.
Those meetings came under Mueller's scrutiny. Trump Jr. helped arrange the most infamous meeting at Trump Tower in summer 2016 at which he, Kushner and Manafort were all present. They met with a Kremlin-linked lawyer promising "dirt" on Trump's Democratic rival, Hillary Clinton.
Trump Jr. has not ruled out a run for political office himself.