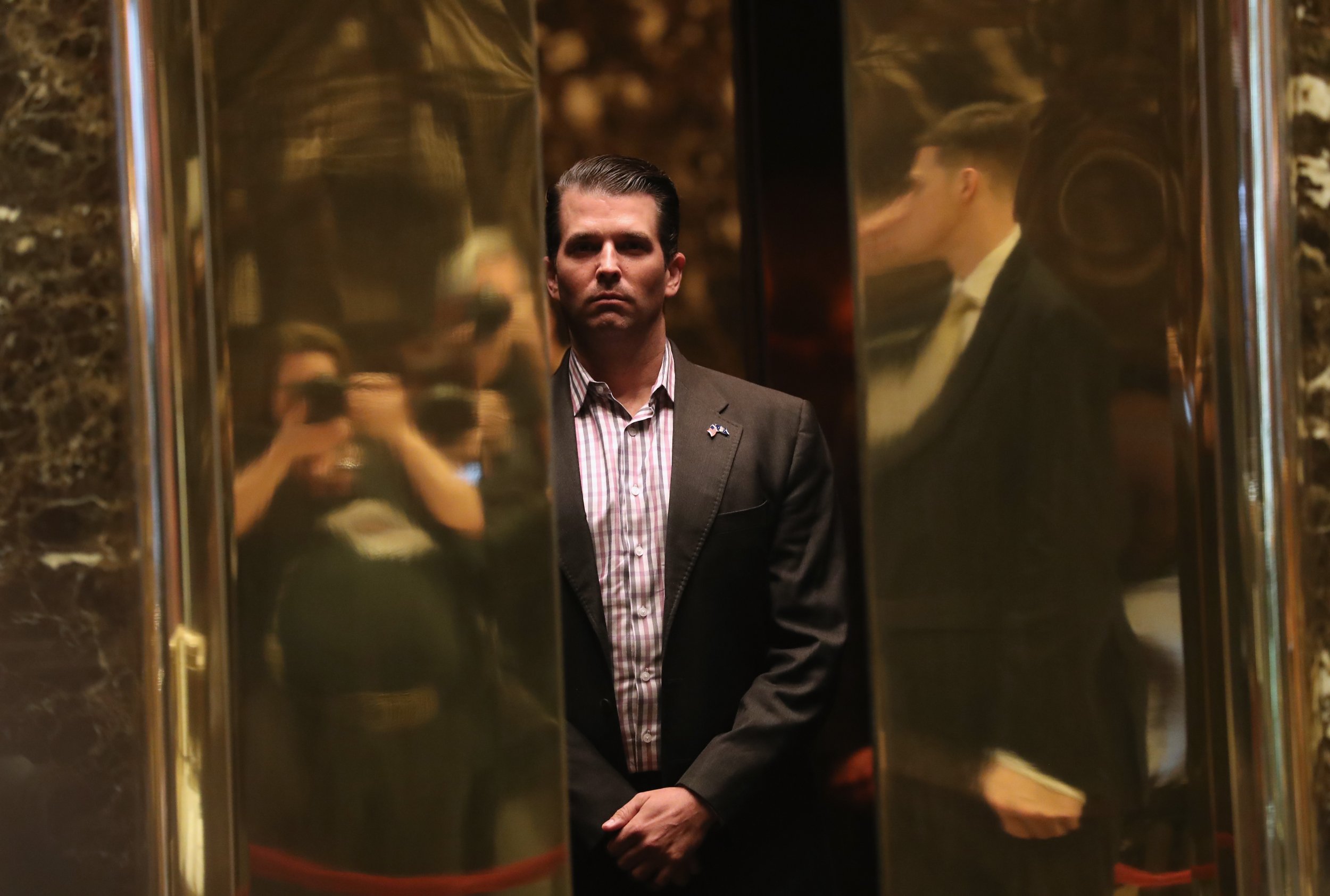 First son Donald Trump Jr. is in legal jeopardy based on his testimony around special counsel Robert Mueller's Russia probe, former U.S. attorney Preet Bharara said Tuesday.
Bharara, author of Doing Justice: A Prosecutor's Thoughts on Crime, Punishment, and the Rule of Law, weighed in on Trump Jr. while on MSNBC's Morning Joe. Co-host Joe Scarborough asked, "Given what you know about Donald Trump Jr., his testimony before Congress, would you bring charges of perjury against Donald Trump Jr.?"
"I haven't seen all the evidence, as a former prosecutor I don't like to second-guess decisions and anticipate necessarily," the former U.S. attorney for the Southern District of New York said. "I don't know enough about what his intent was, I don't know enough about comparing the facts with actual, particular words that he gave when he was testifying."
Bharara continued: "But I do think, though, based on his testimony and some other things, that Donald Trump Jr. is in jeopardy."
That could have a larger implication than just on the president's son, he said.
"And then I think we're all in jeopardy, because if something were to befall, in a criminal sense, Donald Trump Jr., I don't know what his father is capable of," Bharara explained.
Mueller has been investigating Trump Jr.'s role in a June 2016 Trump Tower meeting with Russians who promised damaging information on Donald Trump's presidential election opponent Hillary Clinton.
Trump Jr. testified before the House Intelligence Committee in December 2017 for about seven hours regarding his Russian contacts. Trump Jr. said he did not tell his father about the Trump Tower meeting but his claim was disputed by the president's former lawyer, Michael Cohen, who was indicted in Mueller's probe.
Bharara also spoke on CNN Monday regarding whether news that the president did actually dictate the statement his son gave on the Trump Tower meeting, puts Trump Jr. in legal jeopardy.
"It may," Bharara said.
He said that based on bits of information from meetings, statements and reports, "I don't think any one of those things makes a clear-cut case on obstruction or on some crime related to collusion, but taken in aggregate and in combination I think it ends up making a difference."
Bharara then explained it was problematic that Trump's lawyers lied to the American people.
"There's no wiggle room there. They said the president had nothing to do with that statement by Donald Trump Jr. and didn't draft it, didn't sign off on it, and it turns out it's completely untrue," Bharara said, "I think the lawyers to the president have a special responsibility not to come on television and lie."