Donald Trump Jr. Demands Joe Scarborough Apologize to 9/11 Victims' Families for Scathing Anti-Trump Op-Ed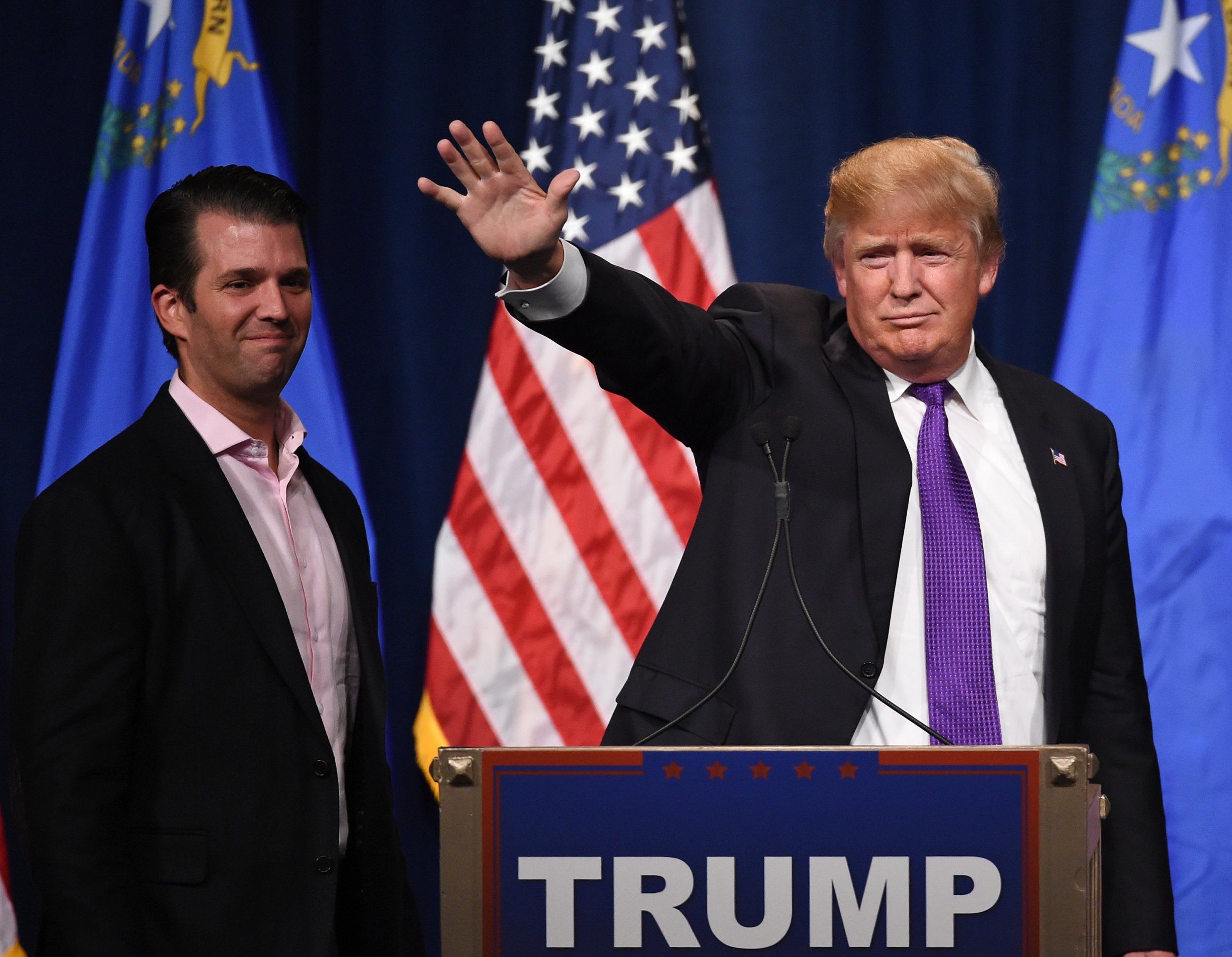 Donald Trump Jr. demanded that MSNBC's Morning Joe co-host Joe Scarborough apologize to families of 9/11 victims for writing an op-ed on the president, titled, "Trump is harming the dream of America more than any foreign adversary ever could."
"Joe you owe an apology to the 3000+ families who lost loved ones on this tragic day," President Donald Trump's eldest son Trump Jr. tweeted on Tuesday, soon after the op-ed ran in The Washington Post. "Injecting politics today is disgraceful and only shows how irrelevant and deranged you've become."
The attacks on September 11, 2001, by militants associated with the Islamic extremist group al-Qaeda killed 2,996 people and injured more than 6,000 others.
Scarborough in his op-ed wrote: "For those of us still believing that Islamic extremists hate America because of the freedoms we guarantee to all people, the gravest threat Trump poses to our national security is the damage done daily to America's image.
"The question for voters this fall is whether their country will move beyond this troubled chapter in history or whether they will continue supporting a politician who has done more damage to the dream of America than any foreign adversary ever could," Scarborough concluded.
On Morning Joe Tuesday, Scarborough said that America rebuilt and grew stronger after 9/11 but that Trump with his retweets of Nazis and supporting both sides of the deadly white nationalist Charlottesville rally "seems like a far graver threat."
Scarborough's co-host Mika Brzezinski defended him by quoting Trump Jr.'s tweet and telling the president's son he had a bigger concern—possibly being reeled into special counsel Robert Mueller's investigation for taking part in a controversial Trump Tower meeting with Russians.
"Don.. The clock is ticking. Must be stressful. Maybe take a nap and relax. Have some chamomile tea or something," Brzezinski tweeted. "Maybe a quick trip to Russia to collect more cash for your business?"
Trump Jr. as of mid-afternoon Tuesday had not fired back at Brzezinski or Scarborough.
Scarborough, shortly after Trump Jr.'s Twitter post, tweeted that his column was "focused on 17 years of strategic missteps" and that "the last paragraph became the sole focus of Trump supporters." He added that there is never a day that he shies away from negative feedback from Trump supporters or people from the right or left.
"On September 11th, I'll read the column again and think about whether I could have said the same thing in a way less offensive to Trump supporters on September 11th," Scarborough said in another tweet.