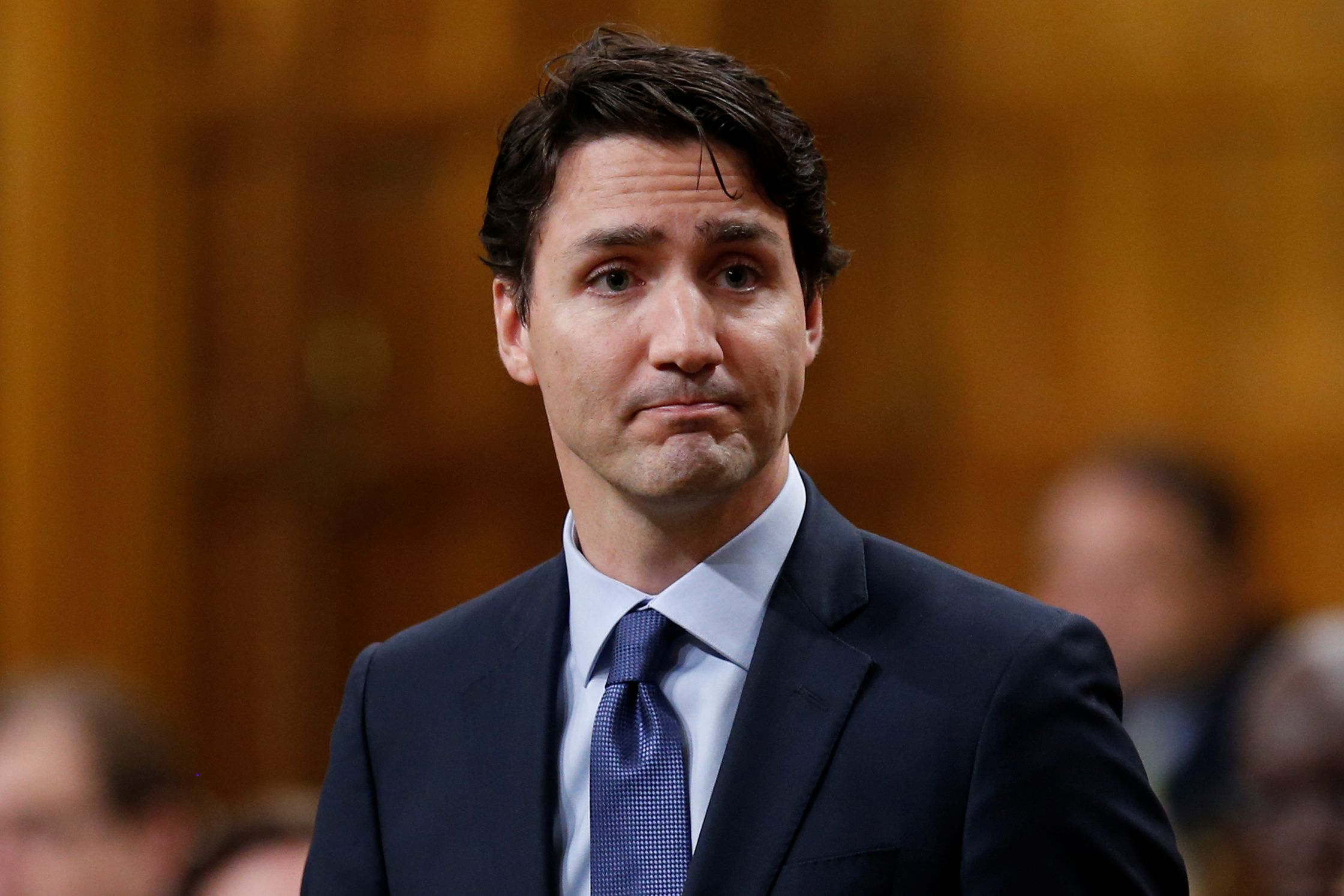 Donald Trump Jr.'s visit to India appears to have drawn attention away from the simultaneous trip made to the country by Canadian Prime Minister Justin Trudeau.
The U.S. president's son had the red carpet rolled out for him upon his arrival in India, with his visit preceded by an advertising campaign and tickets for a dinner with Trump Jr. auctioned off.
He is also set to make a speech alongside Indian Prime Minister Narendra Modi on Friday, with the leader spending time with Trump Jr. despite the latter's visit to India being deemed an "unofficial" trip, given he is there to promote business deals.
In contrast, Trudeau's arrival to the country appears to have been ignored, both by press and politicians. Whereas Modi often makes the effort to meet heads of state from the airport, he sent a junior minister to meet Trudeau, with The Times reporting Trudeau has not yet met a senior government minister.
"The optics don't look good," said Vivek Dehejia, a senior fellow at Mumbai-based think tank IDFC Institute, told CNN of Modi's decision not to greet Trudeau and his family at the airport.
"All you can see are the Lonely Planet-style pictures of his family at the Taj Mahal and in Gujarat, but he's not had a single official event," he added.
Trudeau, for his part, has shrugged off suggestions there is any friction between himself and Modi, with the pair set to meet on Friday, despite suggestions the perceived snub is linked to Canada's sympathy for Sikh separatism.
Global National Correspondent Abigail Bimman tweeted: "I asked ‪@JustinTrudeau for his response to the suggestion he hasn't been given a warm welcome by Indian government - met by a jr. minister at the airport & wasn't accompanied by PM Modi to his home state Gujarat today."
"He responded he met with Modi very recently," she added.