Donald Trump Jr. Agrees to Limited Testimony After Senate Democrats Threatened Contempt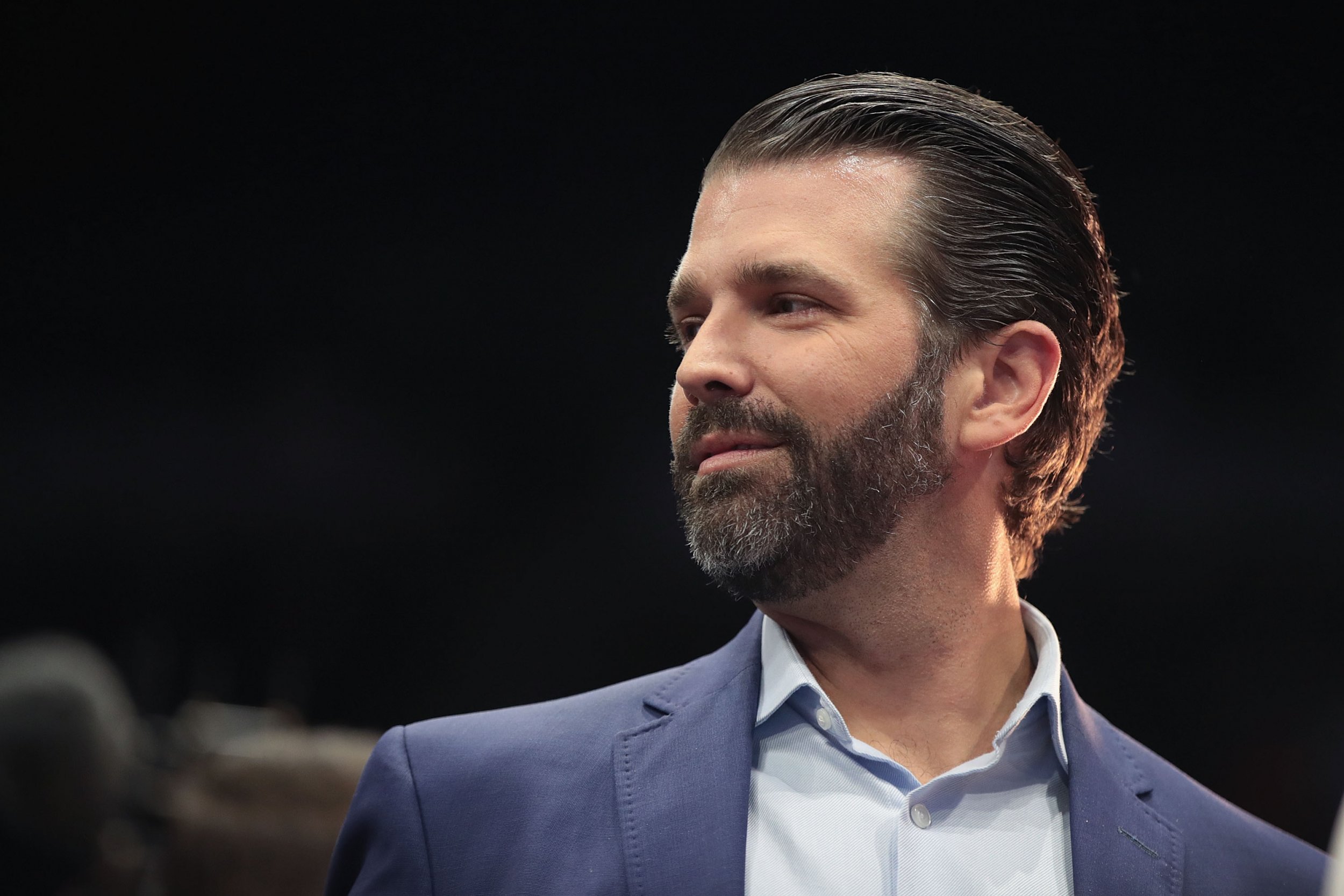 As calls from Senate Democrats mounted for contempt proceedings to be initiated, Donald Trump Jr., the president's eldest son, reached an agreement with the Senate intelligence committee Tuesday to comply with a congressional subpoena and provide additional testimony regarding key events in the Russia investigation, according to several media reports.
The testimony will reportedly be limited in timing and scope, and it will take place in mid-June. The committee's chairman, Republican Senator Richard Burr, suddenly found himself at the center of an uncomfortable standoff with his own party and the president last week for wanting to haul in a member of the Trump family at a time when the administration is stonewalling numerous investigations by House Democrats.
The agreement alleviated the pressure on Burr from fellow GOP colleagues and avoided what would have been a divisive and awkward process to hold a Trump family member in contempt.
Senators on the intelligence committee remained tightlipped, repeatedly declining to discuss the apparent ongoing negotiations with Trump Jr. to the press since the news first emerged that Burr subpoenaed him to answer follow-up questions about a 2016 Trump Tower meeting where a Russian lawyer promised "dirt" on Hillary Clinton and a Trump Tower Moscow project leading up to the 2016 election.
Ex-Trump lawyer Michael Cohen, currently serving a three-year prison sentence for tax and bank fraud, campaign finance violations and lying to Congress, testified that Trump Jr. was far more aware of both key events involving Russians than he previously alluded to during private testimony before several congressional committees, including senate intelligence.
But some Senate Democrats signaled to Newsweek Tuesday, prior to a deal reportedly being struck, that the committee should soon move forward with contempt proceedings, much like the House Judiciary Committee did last week with Attorney General William Barr.
Trump and conservative congressional allies bemoaned the subpoena, making the likelihood of reaching an agreement seem less politically plausible. GOP Senator Lindsey Graham went so far as to say Trump Jr. should "just show up and plead the Fifth and it's over with," adding that allowing Trump Jr. to answer more questions from lawmakers, where he could potentially perjure himself by offering conflicted answers compared to previous testimony, would make his lawyer "an idiot."
It is not clear how long Trump Jr. had to comply with the subpoena, but reports suggested it was issued several weeks ago after he reportedly backed out of voluntary interviews.
"Well, the subpoena has to mean something. And once you let somebody elude it, it'll happen again," said Senator Dianne Feinstein, a Democrat on the intelligence committee, when asked by Newsweek prior to the deal whether Trump Jr. should be held in contempt. "The answer to that question is yes. But I would say, he ought to be re-subpoenaed."
Senator Ron Wyden, a member of intelligence and Democratic leadership, declined to talk about the possibility of contempt proceedings, but he did tell Newsweek there were "substantial questions in my mind about whether Donald Trump Jr has told the truth."
"Michael Cohen said he told [Trump Jr.] 10 times about the Moscow project. [Trump Jr.] said he didn't know anything about it to the committees and he was the one who said the family has an extensive Russian play in their portfolio," Wyden said. "My call is for making sure that the committee addresses the 'follow the money' issues."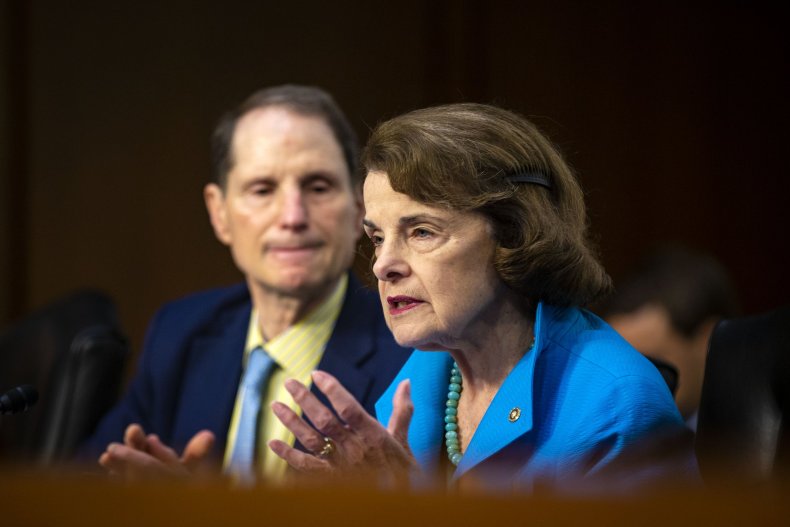 Democratic Senator Chris Murphy, although not on intelligence, emphasized the need to enforce congressional subpoenas because "the law is the law, and to ignore a subpoena, there has to be consequences, or we're not a nation of laws."
"There's no way that Republicans on that committee would support a subpoena if they didn't have a very, very, very good reason for calling him back before the committee," Murphy told Newsweek.
But other intelligence committee Democrats were weary of stepping into the contempt arena, instead sidestepping the topic to defer to the chairman, Burr, and vice chairman, Democrat Mark Warner. Both remained relatively silent about the matter throughout the negotiations.
Angus King, another Democrat on intelligence, said he would leave the contempt question "to the chair and the vice chair," but he did offer a broader warning for anyone considering defying a subpoena from Congress.
"I don't think it's wise for anyone to not comply with a subpoena," he told Newsweek.
Trump said Tuesday that the subpoena was "very unfair" because his son already provided hours of testimony. Senate Majority Leader Mitch McConnell sidestepped a question about whether he agreed with that characterization.
"None of us tell Chairman Burr how to run his committee," the Kentucky Republican said. "I asked him to undertake this investigation into Russia collusion a couple of years ago. He's indicated publicly that he believes they will find no collusion, and we are hoping that we'll get a report on that stuff here."