Donald Trump Jr. Isn't Shocked at Allegation Rod Rosenstein Suggested Wearing a Wire to Secretly Record President
Donald Trump Jr. said on Friday that he wasn't shocked by an allegation, made in a New York Times report, that Deputy Attorney General Rod Rosenstein suggested wearing a wire in the White House to record the abject chaos in the Trump administration.
"Shocked!!! Absolutely Shocked!!! Ohhh, who are we kidding at this point? No one is shocked that these guys would do anything in their power to undermine @realdonaldtrump," Trump Jr. wrote on Twitter Friday, with a link to the Times article.
Rosenstein suggested he could convince members of Donald Trump's Cabinet to invoke the 25th Amendment against the president, according to the report. The 25th Amendment begins the process of removing the president if the president is determined by members of his or her administration to be unfit to hold office.
This is not the first time it has been suggested that senior officials in the White House have considered invoking the amendment. In an anonymous op-ed published by the Times earlier this month, an unnamed senior official in Trump's administration also wrote that members of the Cabinet had briefly considered using the amendment but decided not to because "no one wanted to precipitate a constitutional crisis."
Rosenstein reportedly thought he could get Attorney General Jeff Sessions and John Kelly to start the process of removing Trump, according to the Times.
Rosenstein reportedly made the suggestion to secretly record Trump in 2017, after the president fired former FBI Director James Comey. After Comey was fired, it was also reported that Trump had asked Comey to pledge his loyalty to Trump and to end an ongoing investigation into a senior White House aide.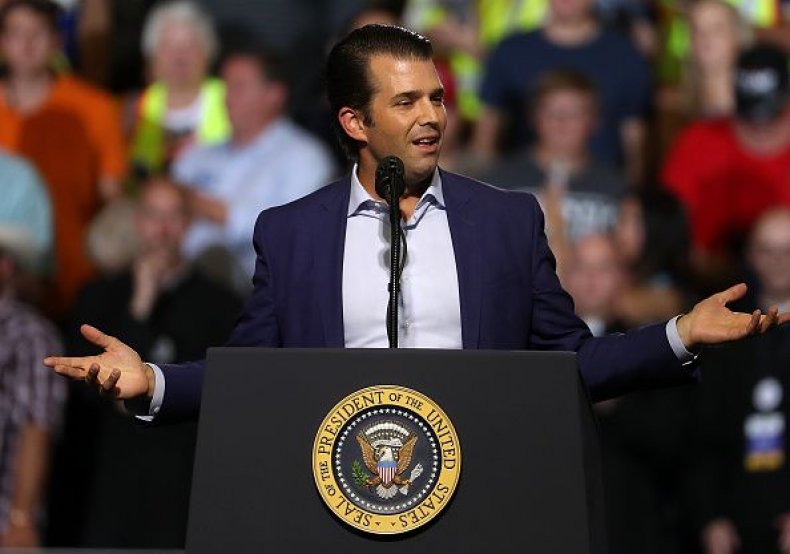 Rosenstein, who had been in his position as deputy attorney general for only two weeks before Comey was fired, has been in charge of overseeing the Justice Department's Russia investigation. He appointed Robert Mueller as special counsel to lead the probe.
The Times article was based on anonymous sources, and Rosenstein himself has denied the report. In a statement, he called the story "inaccurate and factually incorrect," and based on sources who "are obviously biased against the department and are advancing their own personal agenda."
"Based on my personal dealings with the president, there is no basis to invoke the 25th Amendment," Rosenstein added.
Senator Lindsey Graham seemingly defended Rosenstein and slammed the Times for the report, writing on Twitter that "When it comes to President @realDonaldTrump..... BEWARE of anything coming out of the @nytimes."