Donald Trump Jr. Praises 'Pioneer' Kanye West's Christian Album 'Jesus Is King' Despite Negative Reviews
Kanye West has a friend in America's most powerful political family. Beyond his very public relationship with President Donald Trump, West seemingly has an ally in Donald Trump Jr. On Monday, the president's son praised West's new Christian album, Jesus Is King, on Twitter.
He claimed West's creative expression is a celebration of Republican views. "Kanye West is cracking the culture code," Trump Jr. said. "@kanyewest's new album #JesusIsKing is the epitome of fearless creativity and "dangerous, unapproved" ideas."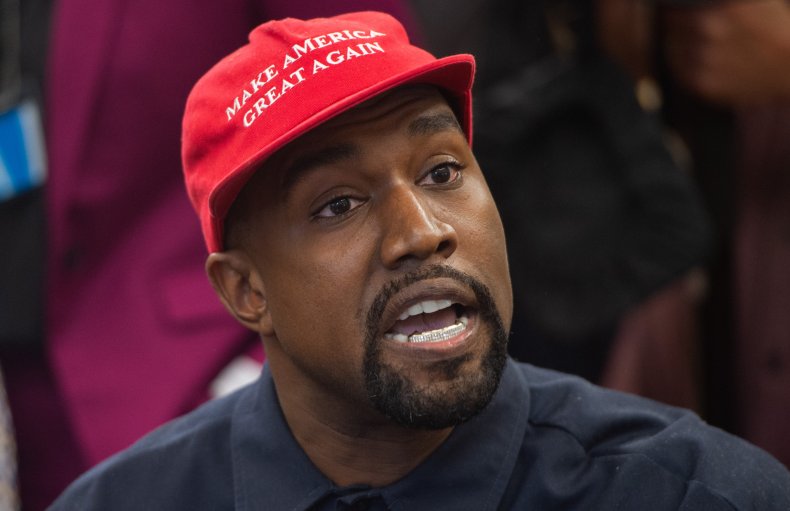 Trump Jr. went on to say liberals may not like what West has to say on the religious album. "Leftists always try to silence those who are speaking truth. They're waging a war on our family and culture," he wrote. "Kanye is a pioneer."
Comments on the post varied wildly. Some joined with Trump Jr. to praise West's creative turn toward religion. Others sarcastically commented on the idea of Christianity in American history, noting that it's not a rebellious act to identify as a follower of Jesus Christ.
West delayed the release of Jesus Is King, his ninth album, by over a month. It was originally expected to be titled Yandhi, but West seemingly had a change of heart when he decided to make the album an entirely Christian collection of songs.
In the press material for Jesus Is King, West opened up about his atypical recording style. The artist asked those around him to abstain from premarital sex while the LP was recorded. He also said he set himself a limit of two curse words a day, according to his interview with Zane Lowe on Beats 1 radio.
West, who openly supports Trump and also plans to launch his own presidential campaign, gave his opinion of his own work and what it means for liberals who "love art." He began by saying he's "undoubtedly the greatest human artist of all time" during the radio interview. "It's not even a question at this point, it's just a fact," West said. "For the greatest artist in human existence to put a red hat on was God's practical joke to all liberals. Like 'Nooo, not Kanye!'"
Most reviewers for major music publications said the album, which runs less than a half-hour, falls flat compared with his past releases. Meanwhile, West has announced a follow-up album, Jesus Is Born, will come out on Christmas Day.