Is The White House Sacrificing Donald Trump Jr. To Save Jared Kushner?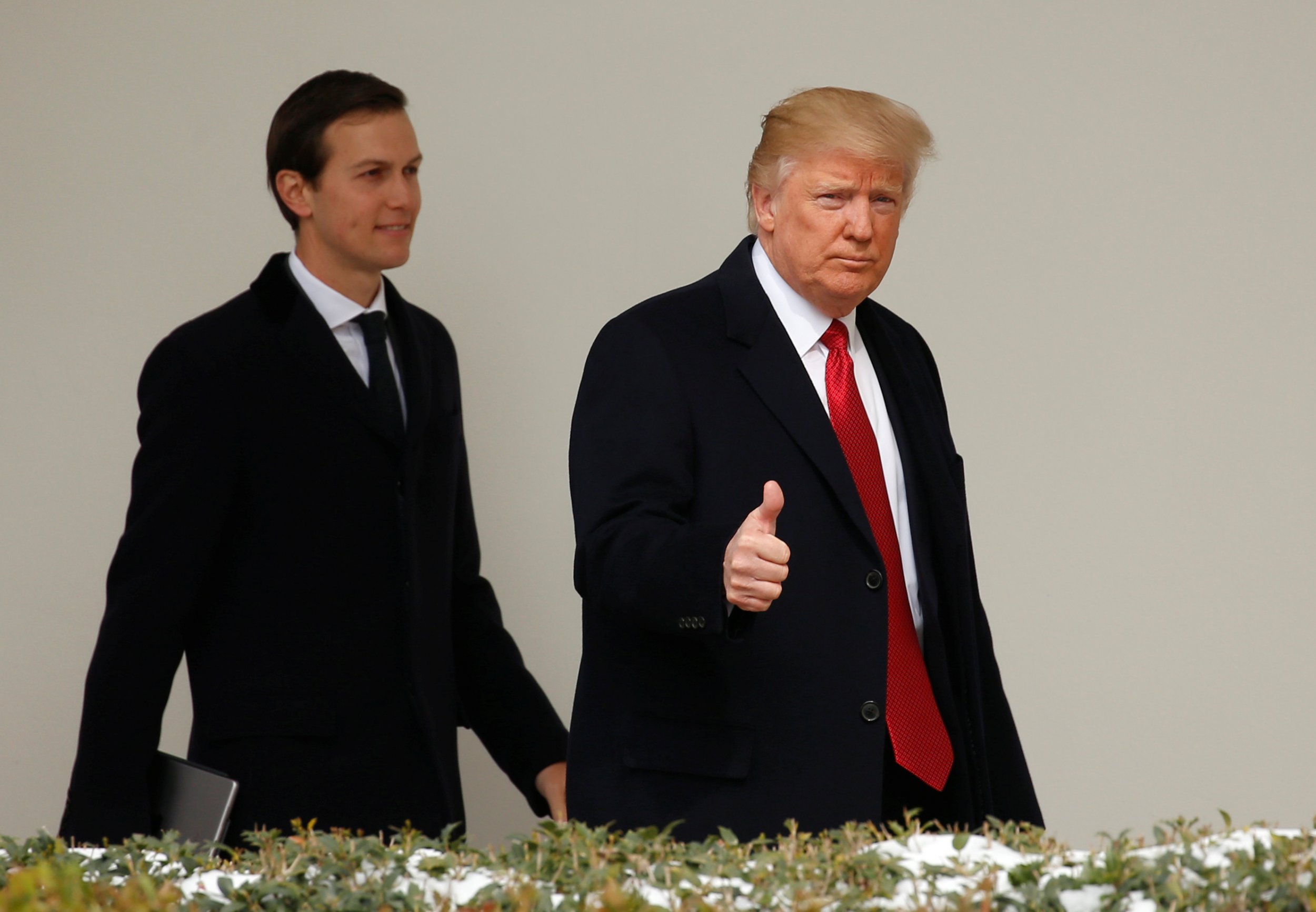 Donald Trump was riding high off his second trip abroad since assuming the Oval Office—that is, until another bombshell report concerning Russia's possible influence in the 2016 election took over the news cycle before he even returned.
The president was reportedly "frustrated" about stories published last week on a meeting during the campaign between Donald Trump Jr., son-in-law Jared Kushner, ex-Trump campaign manager Paul Manafort and a Russian Kremlin-linked lawyer claiming to have dirt on his opponent, Hillary Clinton. By Monday night, it would be revealed by the New York Times that Trump Jr. was told that information was part of a Russian effort to aid his father's campaign via email, and still attended the scheduled meeting.
Related: Here's How Trump Could Actually Be Impeached
Trump's dismay could easily be understood when looking at the stream of leaks continuing to come out of the White House. Still, the slow and steady drips may have provided the administration some time to get ahead of the more explosive developments that seem to consistently follow Trump/Russia news.
Ron Klain, former chief of staff to Vice President Joe Biden, suggested the latest revelations about the meeting was an inside job from the White House to steer the focus away from Kushner, a senior advisor to the president with much more legally at stake than Trump Jr., who has no official position in the Trump administration, but was a surrogate for the Republican candidate along the campaign trail.
"They're shaping up for a very interesting Thanksgiving dinner in the Trump household," Klain said Monday night on MSNBC with Lawrence O'Donnell. "Perhaps this story was put out and hung on Donald Trump's son to move it away from Donald Trump's son-in-law, who definitely has more legal exposure, who is right in the heart of the White House, who's in the middle of all these policy matters, who played a role in firing FBI Director [James] Comey, who supposedly is one of the people who advised the president to fire Director Comey, who has been threatening your colleagues here at MSNBC with bad stories and all these things."
Before news broke of the latest undisclosed meeting between Trump campaign advisors and Russian Kremlin-linked officials, Kushner added the event to his security clearance forms, after originally failing to include it along with several other Russia-related meetings. Kushner is now deferring questions on the meeting to Trump Jr., who has since hired a lawyer and strongly defended himself from criticism and claims of collusion in a series of tweets.
"It may well be, as incredible as this is, that this was an effort by the Trump White House to hang this on Donald Trump Jr. and move it away from Jared Kushner," Klain said.