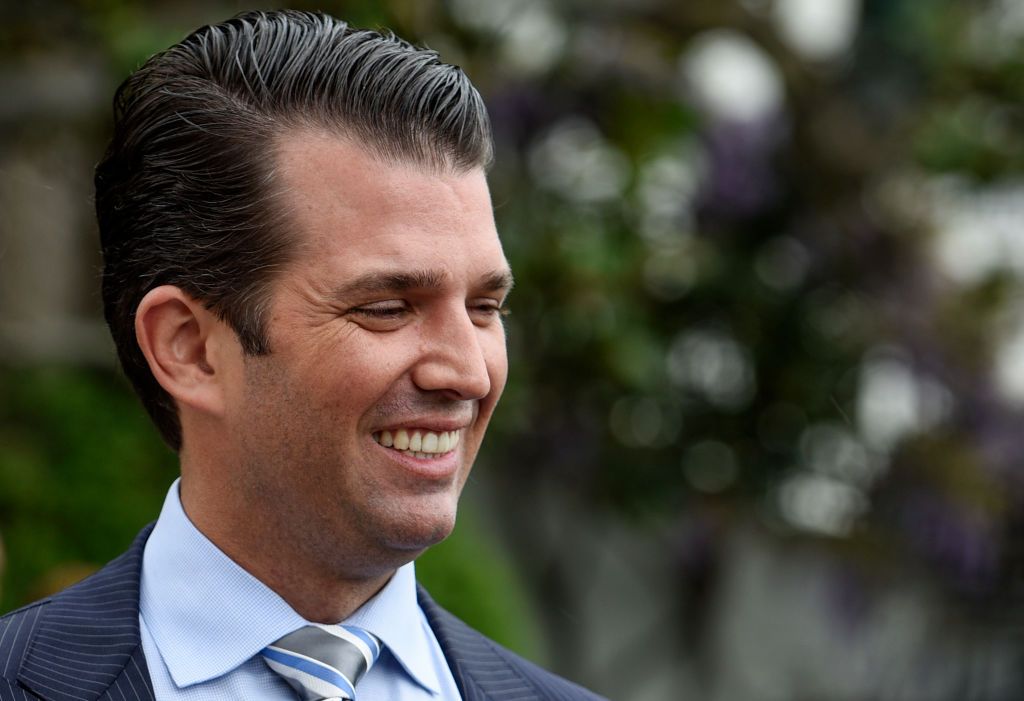 The eldest son of President Donald Trump, Donald Trump Jr., has hit out at Minnesota Representative Ilhan Omar over a two-year-old tweet, asking if the media will confront Democrats over comments she made about casualties caused by U.S. troops in Somalia.
"Is the media going to ask every Democrat if they agree with Ilhan Omar that American troops are killers?!?" Trump Jr. asked rhetorically in a Monday tweet. He was referring to a 2017 tweet the Somali American congresswoman posted following a deadly truck bomb blast in Mogadishu, Somalia that claimed hundreds of lives.
"In his selective memory, he forgets to also mention the thousands of Somalis killed by the American forces that day," Omar tweeted alongside the hashtag #NotTodaySatan. Omar, who at the time was a Minnesota state representative, was referring to the failure of a Twitter user to mention the number of Somali deaths in the 1993 Battle of Mogadishu, which marked a bloody chapter in U.S. intervention in the embattled East African nation. The Twitter user had posted: "Actually, the worst terrorist attack in Somalia history was the Battle of Mogadishu- 19 US armed forces dead and 73 wounded."
The back and forth on Twitter began when Senator Al Franken tweeted his dismay at the high number of casualties in Somalia in 2017. The attack is widely considered to have been the fourth deadliest terror atrocity in world history. While no group has ever claimed responsibility for the twin blasts in the Somali capital, officials widely believe the Al-Qaeda affiliated Islamist militant group Al-Shabab carried out the deadly bombings.
Somali investigations into the 2017 bombing put the body count at 587. Reports in the Washington Post following the Battle of Mogadishu, also referred to as the Black Hawk Down Mission, put the number of American dead at 18 with 84 wounded. The death toll among Somali combatants and civilians in the 1993 clashes has been placed upward of 300 with some claiming, like Omar, that as many as one thousand could have been killed in the pitched street fighting.
Omar, one of two Muslim women elected for the first time to the House of Representatives, has become a lightning rod for right wing criticism in recent months. Earlier this April she was pilloried by conservative commentators and politicians after videos edited out of context were shared online, appearing to show her underplaying the severity of the 9/11 attacks.
Donald Trump also tweeted edited footage of the speech Omar made at the Council on American-Islamic Relations (CAIR) last month, interspersed with footage of the 9/11 attacks. Trump Jr. also joined the fray.
Many in the Democratic party have defended Omar following the attacks from the right, including House Speaker Nancy Pelosi and Vermont Senator Bernie Sanders, who called her "a leader with strength and courage."