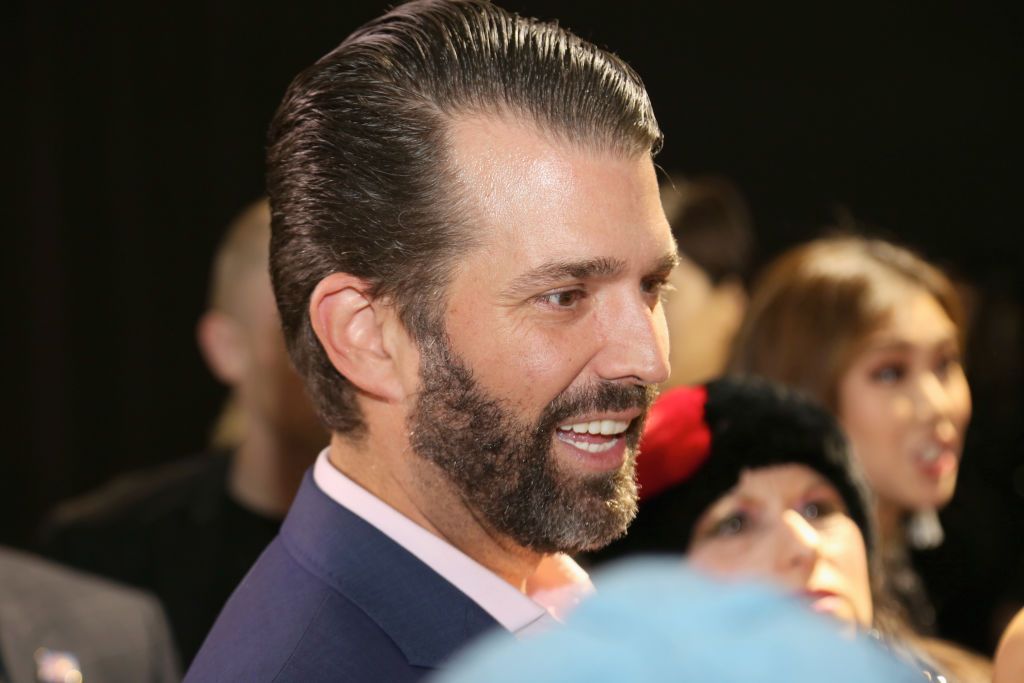 Donald Trump Jr. has refused to rule out running for political office one day, likely envisioning a brighter future for himself following the conclusion of the investigation by special counsel Robert Mueller.
Speaking to Bloomberg Radio's Sound On on Wednesday, President Donald Trump's oldest son sounded ebullient in the aftermath of the Mueller investigation, to the extent that he entertained notions of future high office himself.
"As for the future," Trump Jr. said, "I never want to rule it out. I definitely enjoy the fight. I definitely like being out there, and I love being able to see the impact and the difference that it makes on these people's lives that I get to see all over the country."
He added that, like his father, who seemed only peripherally interested in politics (despite having declared himself a presidential candidate in 1999), before his 2016 presidential bid, he had plenty of time to mull running for political office. "My father decided to get into politics at 68. I'm 41, I've got plenty of time," he said, without indicating what political role he saw as suitable.
The Trump Organization executive had been one of the key people of interest in the Mueller probe, which, as summarized by Attorney General William Barr, found no evidence that either Donald Trump or his campaign "conspired or coordinated" with the Russian government to influence the 2016 presidential election, but it did not conclude that the president had not obstructed justice.
The special counsel team questioned Trump Jr. over a 2016 meeting, at which he was present, between campaign officials and Kremlin-linked lawyer Natalia Vishnevskaya. Initial briefings to the media said the subject of the meeting had been a Russian adoption program. However, it later emerged through leaked emails that Trump Jr. had expected to receive "dirt" on his father's presidential rival, Hillary Clinton.
He told Bloomberg he had spent a total of 27 hours testifying before Congress and believed investigators would have leaped at the opportunity to indict him or the president. "They would've reveled in it," Trump Jr. said.
He said even if his family and the Trump administration had been confident there had been no wrongdoing, there was still a palpable sense of reassurance now that the investigation was over. "Obviously, we were happy and there's some relief there," Trump Jr. said.
"So I knew we didn't do anything wrong, he said. "But just because something is nonsense doesn't mean you don't still have to deal with nonsense and you don't have to deal with half of the country and leading congressional candidates and people for president saying you're being treasonous and all of this nonsense."