'What Could Possibly Go Wrong?': Don Jr. Jokingly Tweets on Friday the 13th
The president's son, Donald Trump Jr. seems just as fed up with 2020 as the rest of us. After what's undoubtedly been a long two weeks for President Donald Trump's campaign, the eldest Trump offspring jokingly tweeted about how his worries for the unluckiest day of the year, in the most unlucky year of many lives.
"Great. Friday the 13th in 2020 what could possibly go wrong," the Triggered author wrote. He doesn't appear to be worried about jinxing himself. Although, he may be onto something, as the last Friday the 13th this year was in March just as the world was being flipped upside down and lockdowns would be implemented just days later.
While Trump didn't expand on what his worries are about things going wrong on Friday the 13th, a few people on Twitter chimed in with suggestions. Former Republican Senate Candidate Eugene Anagnos quote-tweeted Trump, citing his campaign's recent claims about election fraud in the 2020 election.
Anagnos warned Trump about what may happen if the election is lost and seemingly called for further investigation into election fraud. "You are aware if they steal election your family would be crucified in business & in private life & nation would be lost. Not an option to allow successful cyber invasion of U.S. by CCP & those complicit in TREASON," he wrote.
Some Trump supporters responded with support for the president, saying that they were "praying a lot of thing go right today for our Country's sake." Many supporters quote-tweeted it making a similar pun hoping for the country to "go right."
Some people responded to Trump with very real fears of disasters that could happen, like people dying from COVID-19. One person responded by pointing out the recent increases in numbers, with a warning that it could increase drastically in the next week.
Other people took the opportunity to roast Trump podcaster and author Kimberley Johnson shared his tweet, remarking "It already went wrong on 11/06/16 [the date of the 2016 presidential election]." Another podcaster joked about him being indicted, although quipped that an indictment wouldn't be "go[ing] wrong."
Author Jason Miller responded by implying that Trump was what could go wrong. Miller then had a hilarious exchange with journalist Gary Legum, speaking about the Friday the 13th horror movie franchise and mentioning that the last Friday the 13th was in March, as lockdowns were beginning.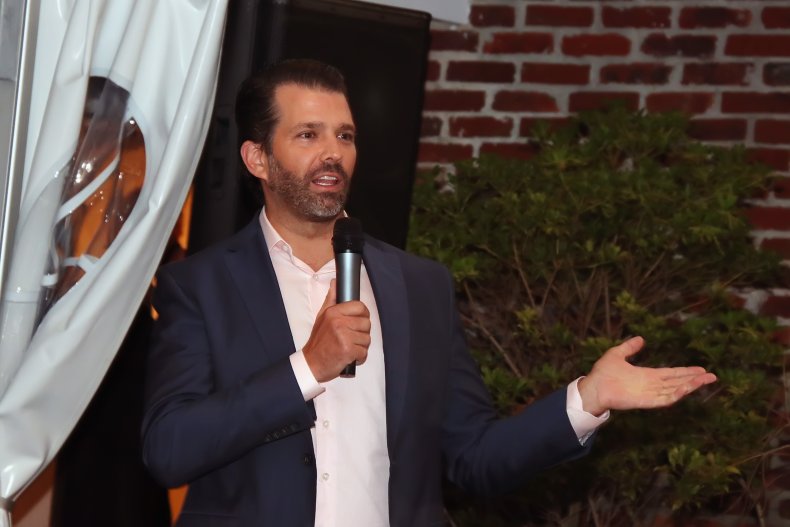 A press contact for the Trump campaign did not respond to Newsweek's emailed request for comment in time for publication.