Donald Trump Jr. Welcomes Cher to GOP After She Slams California: 'If My State Can't Take Care of its Own… How Can It Take Care of More'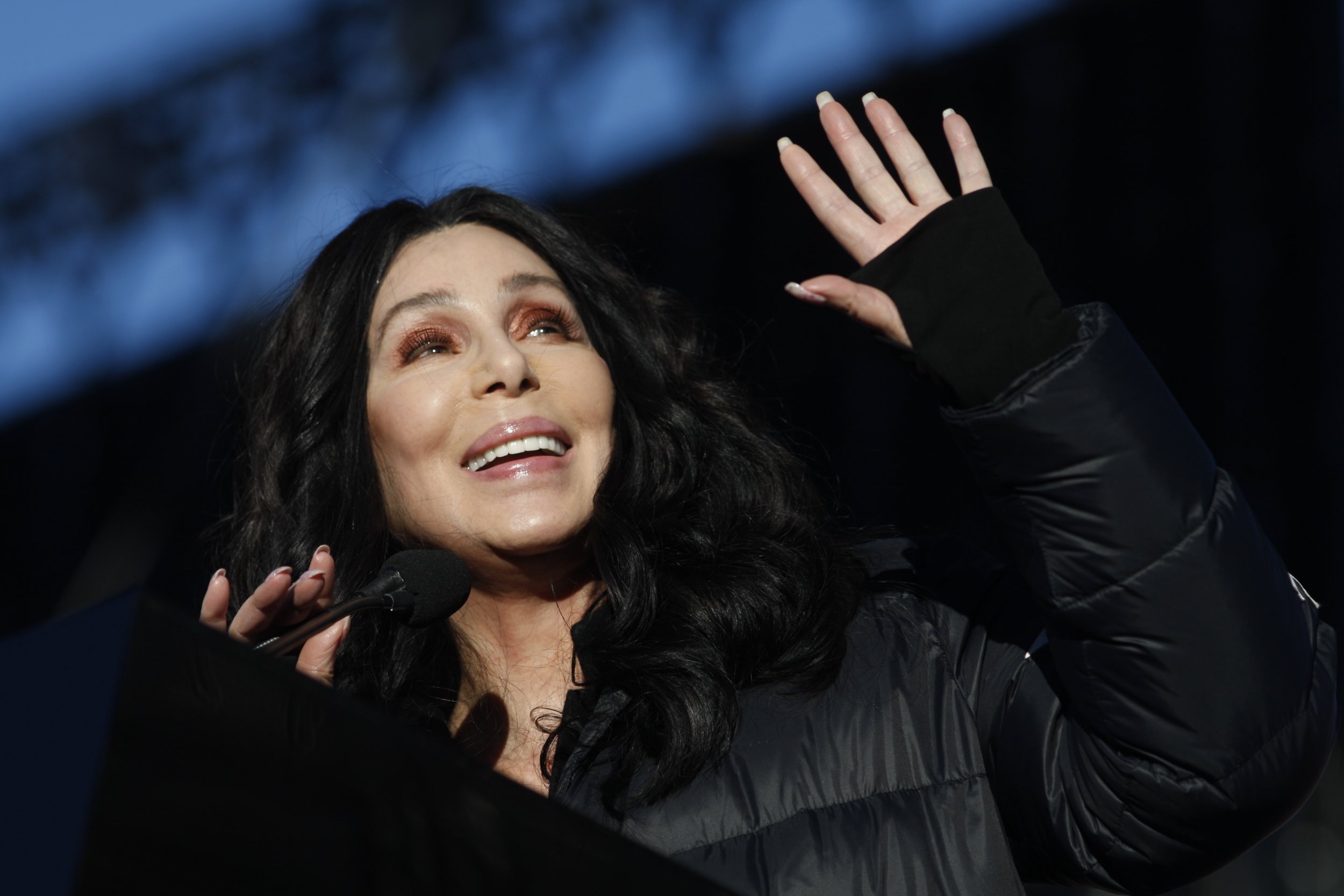 Recent comments by legendary singer and actress Cher have been welcomed by Donald Trump Jr. as a sign that her sympathies lie with the Republican Party.
Cher often uses social media to express liberal views and criticize President Donald Trump. But she recently tweeted about how concerned she was about homelessness in Los Angeles and its relationship to immigration.
She wrote: "I understand struggling immigrants but my city isn't taking care of its own."
She went on to discuss what she said was in excess of 50,000 people living on the streets "below the poverty line and hungry." Her estimate of the number of homeless in L.A. chimed with figures released in January by the Los Angeles Homeless Services Authority, NPR reported.
"If my state can't take care of its own, how can it take care of more," she wrote.
This appeared to be a reversal of her stance of September 2017, when she offered to take a "Dreamer" into her home and business.
"Those Who Can Must Take a DREAMER In2 Their Home & Protect Them," she wrote. "I'm Ready 2 Do This & Others in MY BUSINESS WILL DO THE SAME. SANCTUARY," she wrote in her trademark caps.
But the latest comments by the Oscar winner were seized upon by Donald Trump Jr. as a sign that her loyalties lay with the GOP on immigration.
Sharing the post on Instagram, he wrote: "Welcome to the Republican Party Cher!!!
"These Hollywood liberals have some balls. They advocate for these insane leftist policies and open borders when they can stick the burden on you, on your towns, your schools, and your hospitals but if it starts to effect [sic] them all of a sudden they're not so thrilled at the inflow of illegals. What hypocrisy. "
He went on to attack a number of Democratic ideas, such as the Green New Deal, before calling for a merit-based immigration system. "We need immigration, but how about some immigrants who come here based on merit? What the problem with that?
"Stop the bullshit and let's use some common sense for once," Trump Jr. continued.
The idea that Cher is a Republican is undoubtedly tongue-in-cheek, given her past comments on Trump Sr.
Before last year's midterm elections, she tweeted that the president "governs by hate, fear, divisiveness and lies."
On the hardline immigration policy, discontinued last year, which resulted in parents and children being separated at the border, she told MSNBC: "When a man can take children away from their parents and put them in cages and he suffers no consequences, then I don't understand how we are America anymore. "
Accordingly, her apparent about-turn on immigration was noted by many on social media.
Journalist Michael Knowles, tweeted: "I'll never forget where I was and what I was doing the moment @Cher became a Republican." Jessica Fletcher tweeted: "Cher is a Republican now."
Pardes Seleh tweeted: "Looks like Cher has been red-pilled," meanwhile author Robert O'Neill wrote: "Welcome to the dark side, Cher."