Donald Trump Suffers Setback as Senate Rejects Hundreds of Nominations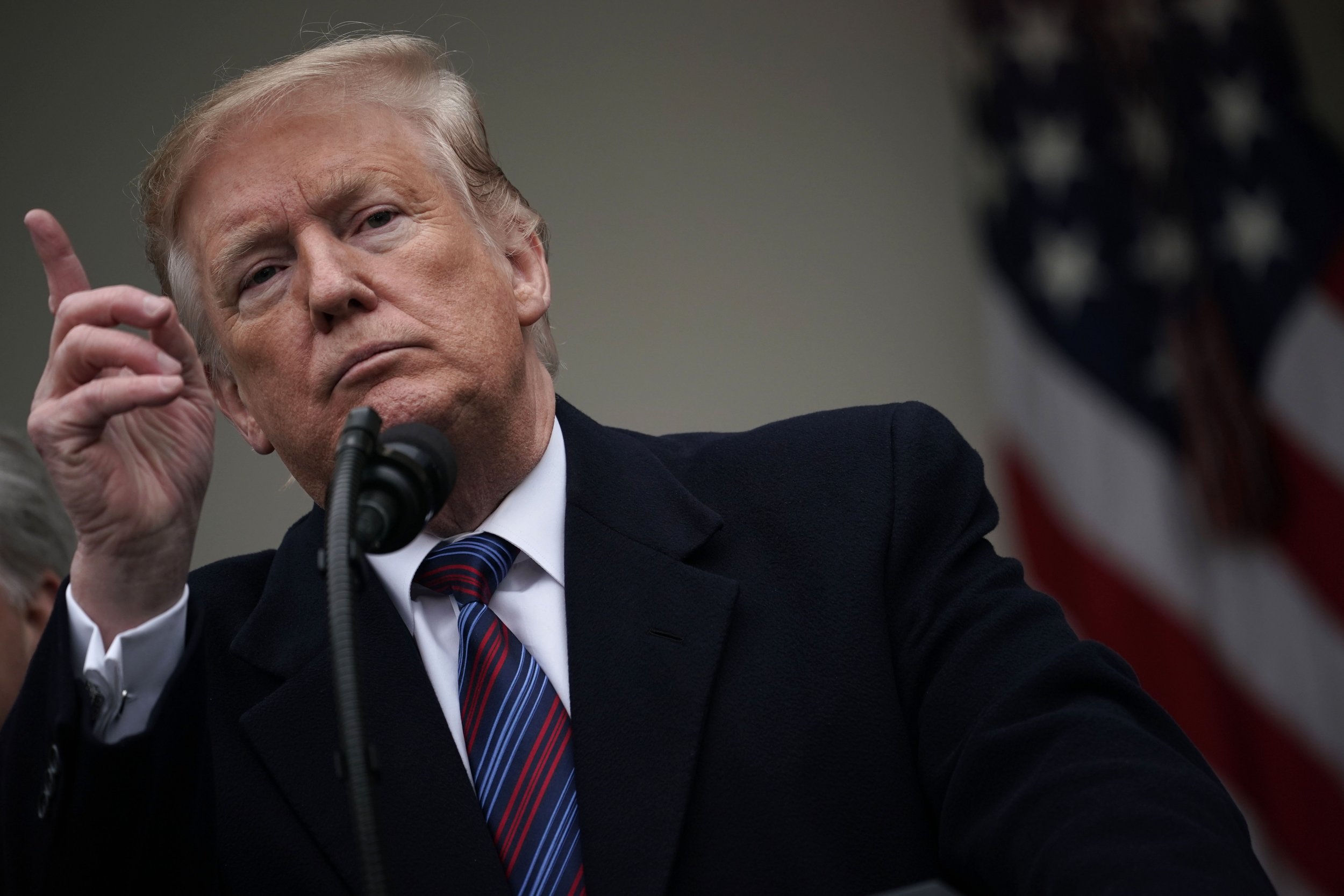 President Donald Trump has suffered a setback after the Senate knocked hundreds of nominations back to the White House. As the 116th Congress began on Thursday, the Senate sent back over 270 nominations from the previous session, as well as a host of foreign service nominees.
The development is an unexpected and unwanted headache for the Trump administration, which has previously been critical of the perceived lack of speed in approving nominations.
Read more: "Trump has met his match": Rashida Tlaib defends "impeach the motherf*****" comment
Earlier this week, Trump laid the blame squarely at the feet of Senate Minority Leader Charles Schumer, accusing the New York senator of deliberately slowing down the process of approving nominations put forward by the White House.
"More than a year longer than any other Administration in history," the President tweeted on Monday. "These are people who have been approved by committees and all others, yet Schumer continues to hold them back from serving their Country! Very Unfair!"
The decision was praised by progressive groups, who lauded the Senate for rejecting the nominations.
"Each of these nominees, if confirmed, would have received a lifetime seat on the federal courts and had a profound impact on the lives of Americans long after Donald Trump leaves the White House," Marge Baker, the executive vice president for People for the American Way, was quoted as saying by The Hill.
In December, Senate Democrats vowed to reject end-of-year judicial nominations and were true to their word. According to The Hill, the rejections included approximately 70 judicial nominees. Politico reported on Wednesday that 31 of the 70 nominees were pending on the Senate floor, while another 21 were waiting on a vote from the Judiciary Committee at the end of the session.
A tracker from The Washington Post and the Partnership for Public Service shows the Senate has so far approved 434 nominations out of the 707 positions that require confirmation. The Senators' decision to knock back a large number of nominations—the full list was published in the Congressional Record on Friday—has now thrown them into jeopardy.
Trump now faces having to renominate the picks to ensure they are considered for the new session of Congress. It is possible that the nominations, or some of them at least, will be confirmed, but the process of having to renominate them is expected to be time consuming.
"The President is pleased with the historic confirmation of two Supreme Court Justices, 30 Appellate and 53 District Court judges in the 115th Congress," White House spokesman Hogan Gidley was quoted as saying by Politico. "In the 116th Congress, he will continue nominating judges to fill vacancies that will uphold our laws and Constitution."