Trump Nominated a Judge Who Says Satan's Plan Is Transgender Kids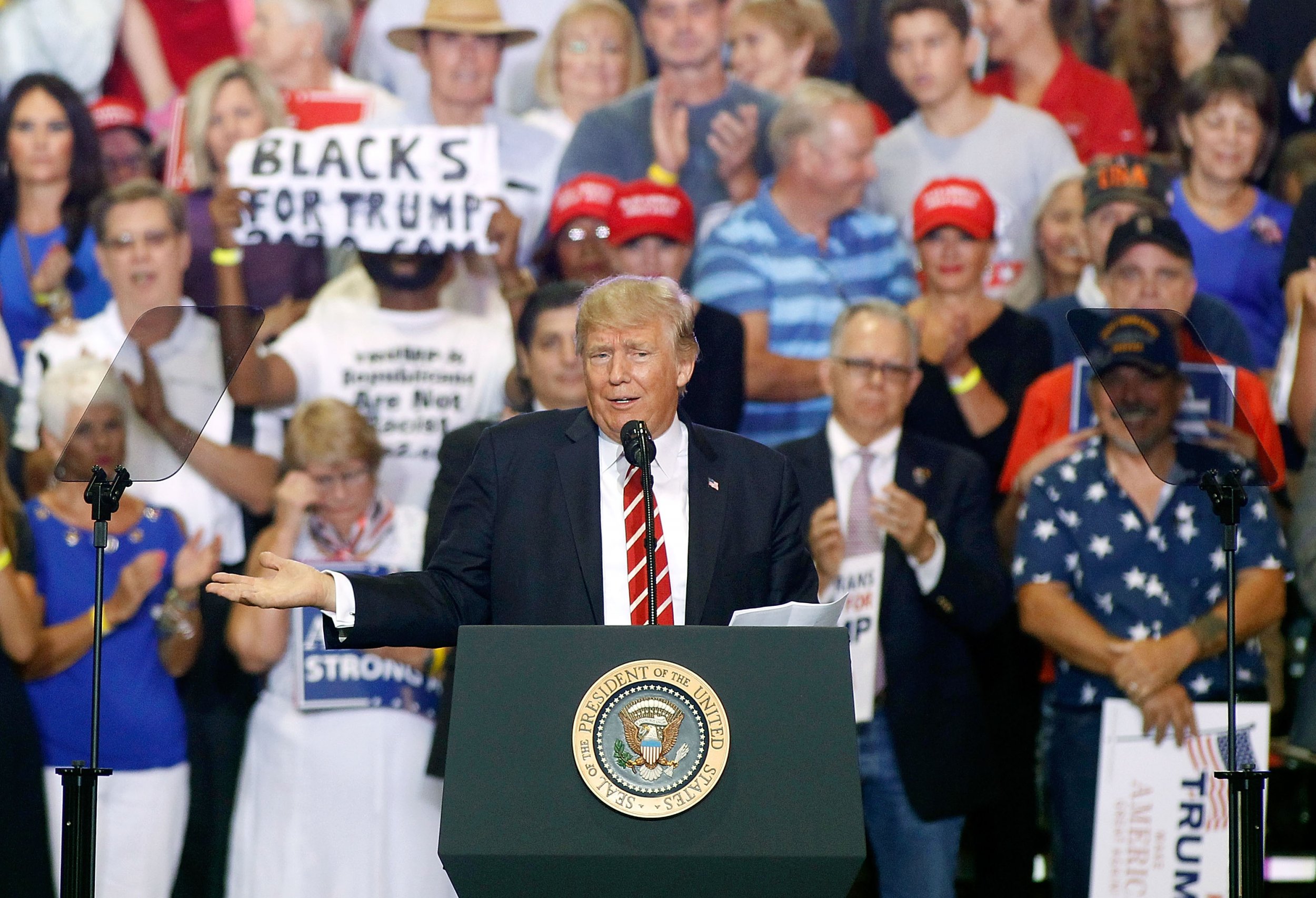 President Donald Trump's pick for a federal judgeship in Texas has said gay marriage will lead to bestiality, has advocated for gay conversion therapy and has suggested transgender children are evidence "of Satan's plan."
Jeff Mateer made the controversial comments over the course of several speeches he delivered in 2015 during his tenure as general counsel of religious advocacy group First Liberty Institute, where he worked prior to becoming first assistant attorney general of Texas.
In one address that was verified by CNN's investigative team KFILED, titled "The Church and Homosexuality," Mateer said of a case in which a Colorado school was sued by the parents of a transgender student over restroom use: "Now, I submit to you, a parent of three children who are now young adults, a first grader really knows what their sexual identity? I mean it just really shows you how Satan's plan is working and the destruction that's going on."
The first assistant attorney general of Texas has faced criticism from LGBTQ groups over his comments as well as his opposition to Equal Rights Ordinance adopted by the city of Plano, which expanded protections for LGBTQ people, The Texas Tribune reported.
During the same speech in 2015, while discussing the Supreme Court's decision to allow equal marriage for same-sex couples, Mateer suggested it would pave the way for what he described as "disgusting" sexual behavior that would see people "marrying a tree" or their pets.
"I submit to you that there'll be no line there," Mateer said.
"And actually in the arguments Chief Justice Roberts, who's in the center there, said, I mean, what is the limiting? Why couldn't four four people wanna get married? Why not one man and three women? Or three women and one man? And we're gonna spare you some of those slides. We actually have a presentation that we get into it. And I'll tell you, we say it's PG-13, it may be R, or what do they call the next one? NC-17 or whatever?" he added.
"I mean, it's disgusting. I've learned words I didn't know.... 'Throuple,' so that's three people coming together of different sexes, maybe mixed sexes. Them coming together. There are people who marry themselves. Somebody wanted to marry a tree. People marrying their pets. It's just like, you know, you read the New Testament and you read about all the things and you think, 'Oh, that's not going on in our community.' Oh yes it is. We're back to that time where debauchery rules," he said of the decision.
Trump has drawn the ire of LGBTQ activists over his decision to rescind an Obama-era directive that protected transgender children in schools by allowing them to use the bathrooms that correspond to their preferred gender. He also did so when he failed to acknowledge LGBTQ Pride month and when he tweeted that transgender people should be banned from serving in the military.