Donald Trump Accuses Jussie Smollett of Making 'Racist' Comments: 'What About MAGA?'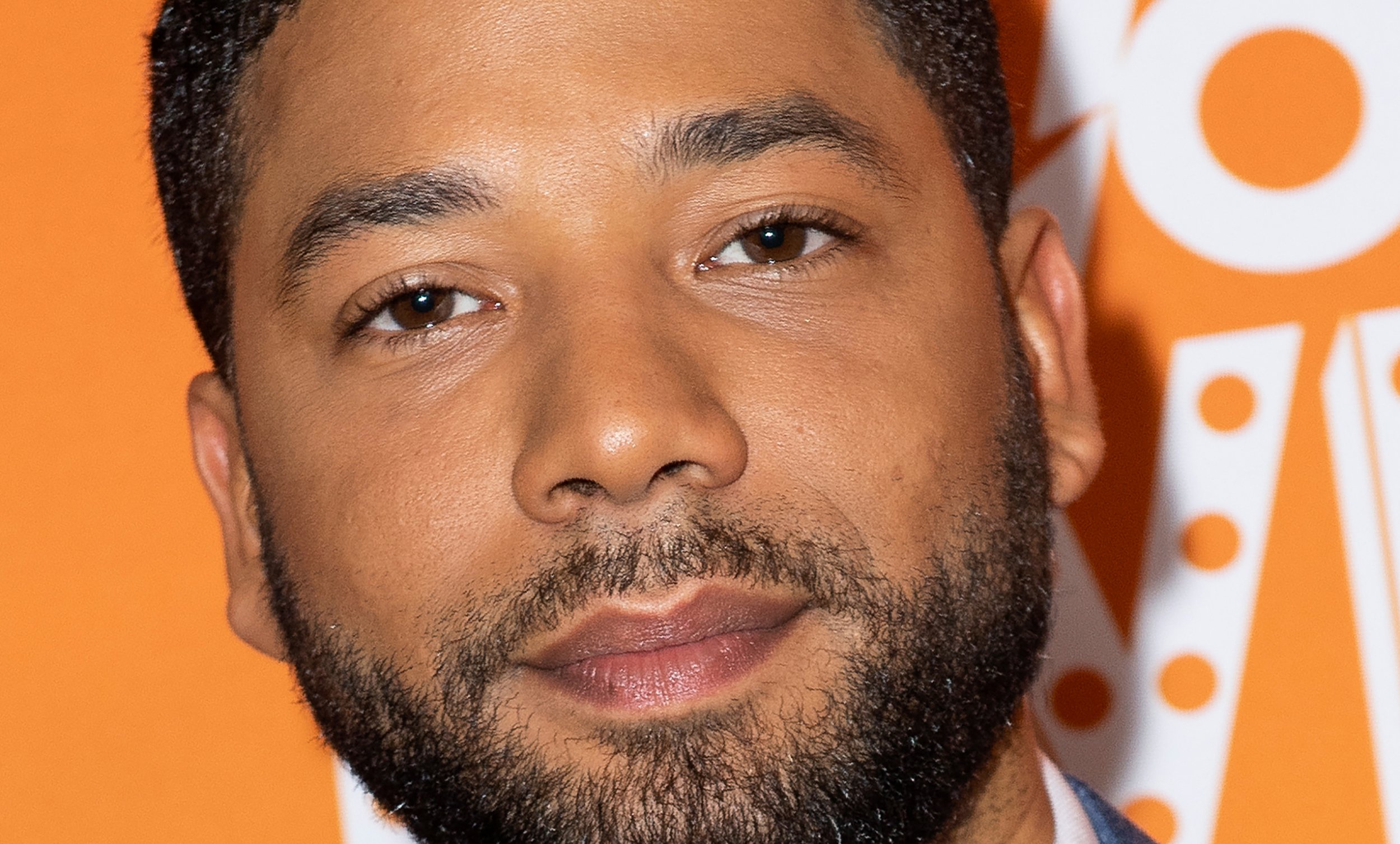 President Donald Trump on Thursday jumped into the drama surrounding Jussie Smollett—an actor accused of paying off people to invent a hate-filled attack against him.
Smollett faces a felony disorderly conduct charge, with Chicago police accusing him of concocting an attack in which men wearing red hats beat him up, called him homophobic and racist slurs, and put a noose around his neck. He also told authorities the attackers shouted "This is MAGA country," according to CNN.
Trump wrote on Thursday with a tweet.
".@JussieSmollett - what about MAGA and the tens of millions of people you insulted with your racist and dangerous comments!? #MAGA" the president posted.
Smollett has been accused of inventing the attack as a way of raising his public profile because he was unhappy with his salary on the Fox show Empire. Police said he paid two men $3,500 to stage the attack.
"I'm left hanging my head and asking why," Chicago Police Superintendent Eddie Johnson said at a press conference. "Why would anyone, especially an African American man, use the symbolism of a noose to make false accusations? How could someone look at the hatred and suffering associated with that symbol and see an opportunity to manipulate that symbol to further his own public profile? How can an individual who's been embraced by the city of Chicago turn around and slap everyone in this city in the face by making these false claims?
"Bogus police reports cause real harm," he continued. "They do harm to every legitimate victim who's in need of support."
Smollett could potentially face prison time for the felony charge. It was predictable Trump and his allies would jump on the story. CNN's Don Lemon, for instance, said Wednesday conservatives would "eat his lunch."
"This is playing out every single moment in cable news," Lemon said. "Sean Hannity is going to eat Jussie Smollett's lunch every single second. Tucker Carlson is going to eat Jussie Smollett's lunch every single second...The president of the United States is going to eat his lunch. And who does the president of the United States watch every night? Cable news."