Justin Trudeau Slams Trump Tariffs as 'Turning Point in the Canada-U.S. Relationship'
Canadian Prime Minister Justin Trudeau called President Donald Trump's tariffs on steel and aluminum "totally unacceptable" and suggested that the move is a turning point in the longtime relationship between the two neighboring allies.
After months of negotiation, the Trump administration finally imposed much-talked about tariffs Thursday morning on the United States' closest allies—Mexico, Canada and the European Union.
The trade penalties, which included a 25 percent tax on imported steel and a 10 percent tax on imported aluminum, will be in effect starting Thursday at midnight. While the tariffs were originally announced on March 1, Trump allowed the trio of top trading partners to exempt from the rule while negotiations regarding NAFTA were ongoing.
Trump has claimed that the tariffs relate to issues of national security, but Trudeau scoffed at such reasoning during a press conference, pointing to several instances where Canadian personnel and U.S. troops fought side by side, most notably in both major world wars and Afghanistan. Canada also offered aid immediately after the terrorist attacks on 9/11.
"These tariffs are an affront to the long-standing security partnership between Canada and the United States, and in particular, to the thousands of Canadians who have fought and died alongside American comrades-in-arms," he said.
Trudeau also noted that currently the U.S. has a $2 billion U.S. dollar surplus in steel trade with Canada and that Canada buys more American-made steel than any other country in the world. In fact, they account for half of U.S. steel exports.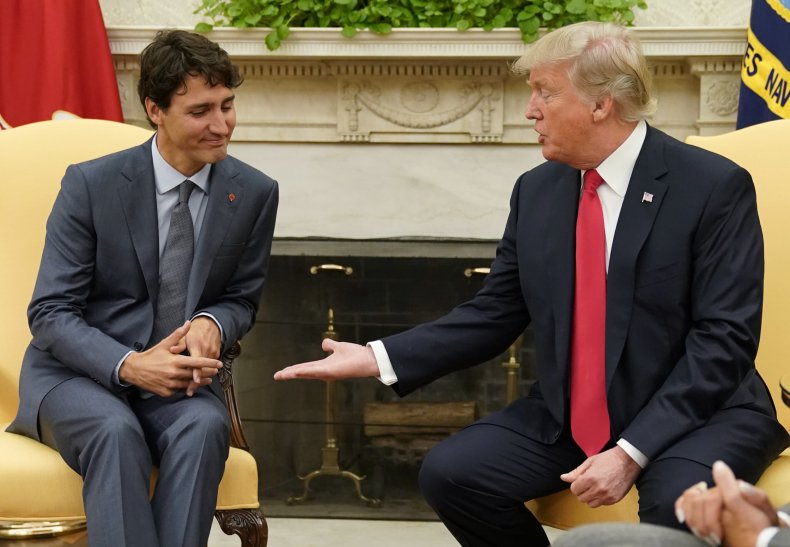 In retaliation to these tariffs, Canada's Foreign Affairs Minister Chrystia Freeland said Canada would impose surtaxes and other similar measures on steel imports, aluminum imports, and other products from the U.S. The surtaxes will cover $16.6 billion dollars, the exact amount of money made from Canadian exports of steel and aluminum to the U.S. in 2017. The trade restrictions will take effect on July 1 and will remain enforced until Trump eliminates his own tariffs on our North American neighbor.
Trudeau wrote on Twitter: "American tariffs on Canadian aluminum & steel are unacceptable. As we have said, we will always stand up for our workers, and today we're announcing retaliatory measures to this attack on our industry."
When asked if the U.S. tariffs represented the beginning of a trade war, Trudeau responded that Canada will continue to put pressure on the U.S. and attempt to convince Trump that imposing the measures will put an undeniable strain on their relationship. Going forward, he added, he hopes the two countries can find common ground so to mutually benefit their economies and their people.
Trudeau is hosting this year's G-7 summit in early June and President Trump is expected to attend. One of the five major themes of the summit will be how countries can find economic growth.