Trump's White House Security Aide Keith Schiller Has History of Financial Woes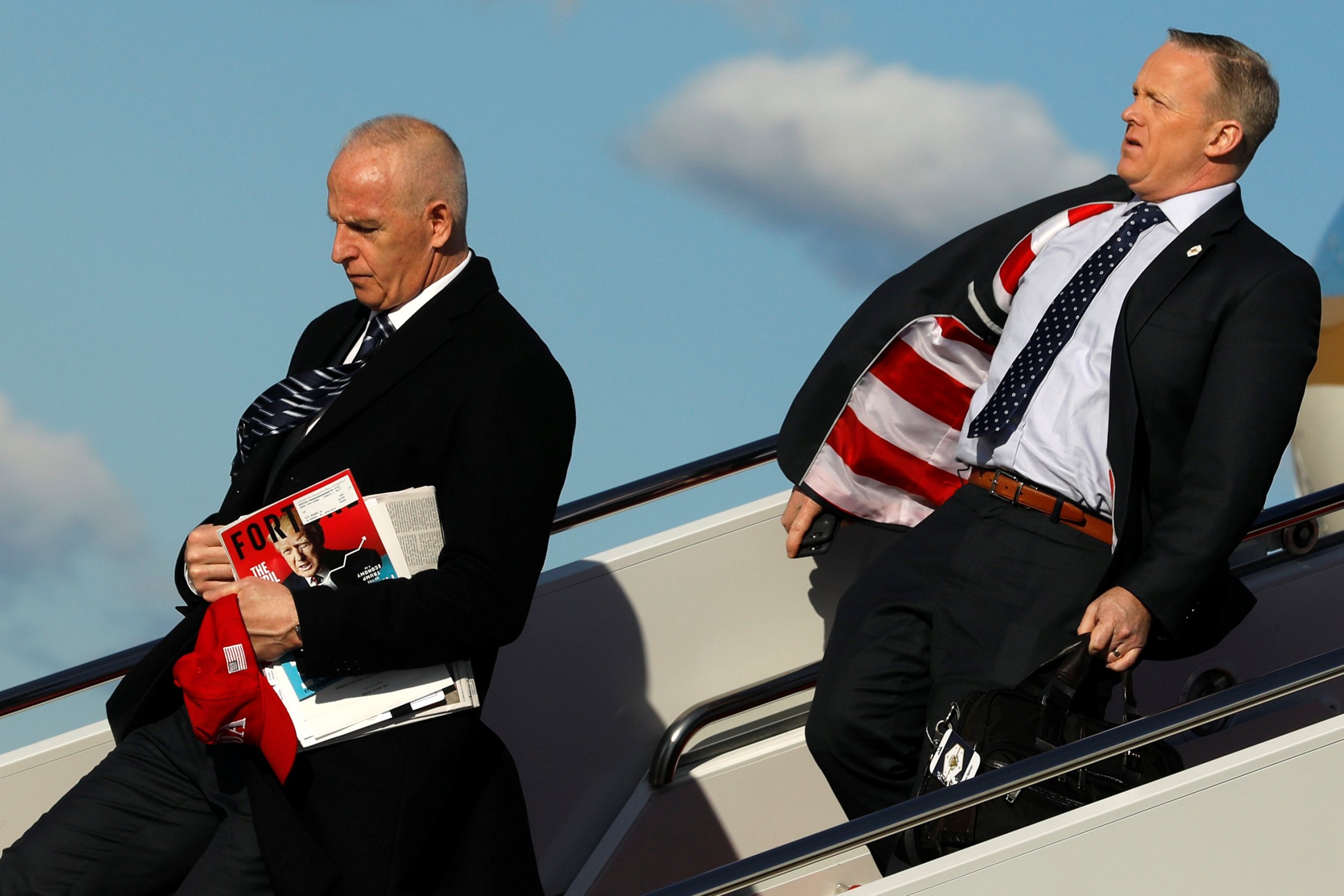 Updated | Keith Schiller, the former Trump Organization security chief whom the president has brought into the White House as director of Oval Office operations, has a long trail of tax liens and mortgage foreclosures, according to financial records reviewed by Newsweek.
Schiller and his wife Lena were sued three times for unpaid taxes, once by New York State and twice by the IRS, the last instance as recently as four years ago, publicly available records show. A decade ago, two of their properties, one in New York and one in Florida, were foreclosed for nonpayment.
Related: Donald Trump's Border War
A government employee struggling with financial problems is considered a security risk, according to the Department of Homeland Security's 2014 guideline on "insider threats." Schiller's troubled financial history also raises questions about the rigor of the security vetting process, which has periodically come under scrutiny since early January, when CNN revealed several instances of plagiarism by Monica Crowley, Trump's pick for a top spot in the White House National Security Council. She was forced to withdraw from the post and her publisher deep-sixed her 2012 best-selling book, What the (Bleep) Just Happened.
In February, the White House National Security Adviser Michael Flynn, was also forced to resign following revelations that he had not fully disclosed his contacts with the Russian ambassador to the United States. And on March 10, The New York Times reported that Flynn had received more than $500,000 to lobby for Turkey while working for Trump. The White House said the president had no knowledge of the arrangement, but Representative Elijah Cummings of Maryland, top Democrat on the House Oversight Committee, later produced a letter from last November in which he warned Vice President Mike Pence about it.
In early February, Newsweek filed a Freedom of Information suit against multiple federal agencies, including the FBI, to learn how a number of Trump appointees were given access to classified information despite allegations of criminal histories and foreign connections that should have raised red flags in the reviewing process.
Applicants for security clearances are required to disclose a history of their financial affairs. Discrepancies often trip them up.
"Financial considerations are probably the number-one problem people have with regard to initially obtaining their clearance or having it revoked," according to Ron Sykstus, an Alabama-based lawyer who specializes in guiding applicants through the security clearance process.
As of Tuesday afternoon, the White House had not answered questions posed over several days about whether the Schillers are up-to-date on their tax payments or whether it had reviewed Keith Schiller's financial history and nonpayment of taxes before awarding him a job in January as one of the president's closest White House aides with access to top-secret documents. The White House had also not answered questions about whether Keither Schiller had fully disclosed the past seven years of his financial history to the FBI, as required on his application for a security clearance, known as Form SF-86.
Later on Tuesday, White House spokesperson Sarah Sanders called to say that responsible officials had reviewed Schiller's financial history and that "if there is a problem, I am not aware of it." She added that Schiller is "current on all his taxes" and "owns no property now."
The privately owned Trump Organization does not publicize the salaries of its employees, but the industry standard for someone in Schiller's position is upward of $200,000, experts tell Newsweek. Trump initially hired Schiller in 1999 as his bodyguard, after he'd spent 10 years with the New York Police Department, beginning as a transit cop and then rising through the ranks as detective with the NYPD Strike Force and High Intensity Drug Trafficking Area unit. A former top NYPD official, speaking only on terms of anonymity to discuss such a sensitive matter, said Schiller's "retired pay is most likely between 70 and 100k."
The White House has not yet posted Schiller's salary or job description on the U.S. Office of Government Ethics website. His predecessor as director of Oval Office operations in the Obama White House (who had no security duties) was paid $95,000 a year. Seven weeks after Schiller joined the administration, he still lists himself as "Director of Security for the Trump Organization" on his Twitter page (which has been inactive since the 2016 presidential election).
A company spokesperson tells Newsweek that "Keith is no longer employed by the Trump Organization," and Sanders, the White House spokesperson, said Tuesday that Schiller "is not being paid by the Trump Organization or any other outside entity."
Doing so while employed by the White House could be illegal, according to government ethics guidelines. In June 2015, Corey Lewandowski was fired as Trump's campaign manager but three months later was still drawing "severance payments"—an unusual arrangement, employment lawyer Debra Katz told The Washington Post.
In 2013, New York state sued Schiller and his wife, Lena, for $3,030 in back taxes. The debt was satisfied nine months later. The Schillers also paid the IRS $50,330 in May 2013 to release a two-year-old lien on an apartment they owned on Outlook Avenue in the Bronx, according to New York City Department of Finance records. Six years earlier, on June 5, 2007, the IRS filed a $37,687.93 lien for back federal taxes on a property the Schillers owned in New Windsor, New York, according to state records. Two months later, a bank foreclosed on that property. Likewise in 2006, a judge foreclosed on a timeshare the Schillers owned at Disney's BoardWalk Villas in Florida.
Schiller's White House appointment has stirred controversy ever since he emerged as security chief for the Trump campaign. The burly Schiller, 58, was involved in several campaign incidents in which he physically clashed with demonstrators or reporters. In one videotaped incident, Schiller manhandled Univision anchorman Jorge Ramos during a Trump press conference when Ramos persisted in asking questions. In another, Schiller punched a protester outside Trump Tower. (A suit filed by five demonstrators against Schiller and four other unnamed Trump security guards after that incident is ongoing.) And on March 10, Schiller was in the news again when he "began yelling loudly" at reporters to leave a White House press event.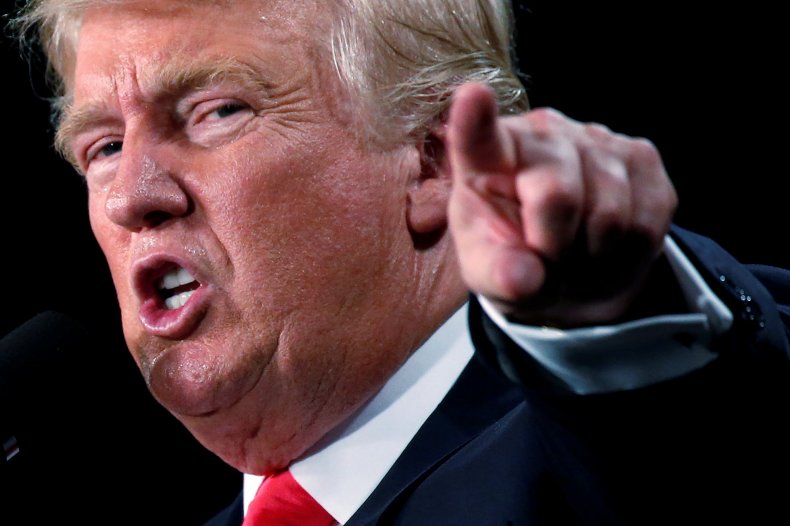 Schiller's appointment as security boss of the campaign reportedly caused friction between the Secret Service and the mogul. Questions about conflict with the Secret Service flared again when Trump brought Schiller into the White House. The agency's director, Joseph Clancy, rushed to say there was "no friction at all" with Schiller's role, but he abruptly announced his departure three weeks after the inauguration.
In any contest for the trust and affections of the president, Schiller will always win out over the Secret Service, says Bo Dietl, a fellow former NYPD detective and longtime friend of both men.
"I love what Donald did by putting him in there," Dietl tells Newsweek. "Usually when the Secret Service runs operations for the president, they never allow an outside person to get in their midst. But the president said, 'No, no, no, we're changing the rules—Keith is going to be at my side,' and Keith has been at his side since the beginning. And you know what? He'll take Donald to the end."
By many accounts, Schiller is not just a bodyguard but one of the president's closest confidants, often spending evenings dining and watching TV with Trump in the White House residential quarters. Dietl, a Fox News fixture who is running for mayor of New York, says their bond is built on decades of trust and comfort.
"I think it's the loyalty factor," Dietl said in a telephone interview. "If he tells him something, he can trust it gets done." But what does he "get done"? Previous directors of Oval Office operations or their equivalents were door keepers familiar with the capital's key political players and their personal needs who kept the president on schedule. Schiller is a creature of New York, not Washington, with a background entirely in law enforcement.
Dietl said Schiller is not doing out-of-channels investigations for the president. "It's security, security.… " he said. And the Secret Service may need his help. On the night of March 10, a 26-year-old California man jumped the White House fence and prowled 200 yards in the darkness to the South Portico entrance before he was discovered hiding behind a pillar.
Dietl said Schiller deserves to be in the White House at Trump's side.
"Look, he's paid his dues, crazy hours with Donald, always at his side, he broke his ass during the entire campaign," Dietl told Newsweek. "Prior to that, he was one of the hardest working guys around. Any accolade I could give to him, I would."
This story has been updated with White House responses to questions about Schiller's finances and whether he was properly vetted for a security clearance.​