Donald Trump Thanks 'My Keyboard Warriors' as His Army of Trolls and Meme Makers Prepare for Battle in 2020 Election
President Donald Trump praised his "great keyboard warriors" on Thursday night as pro-Trump meme makers and social media personalities have prepared for the 2020 presidential election.
The commander-in-chief said his army of online supporters were "far more brilliant" than anyone working in the advertising industry.
Posting on social media, the president said: "Thank you to all of my great Keyboard Warriors. You are better, and far more brilliant, than anyone on Madison Avenue (Ad Agencies). There is nobody like you!"
At the time of writing, his late-night tweet has been liked and retweeted more than 150,000 times.
Responding to the president's post, Trump supporters on the platform shared edited clips of the president performing professional wrestling moves on former Vice President Joe Biden and the CNN network.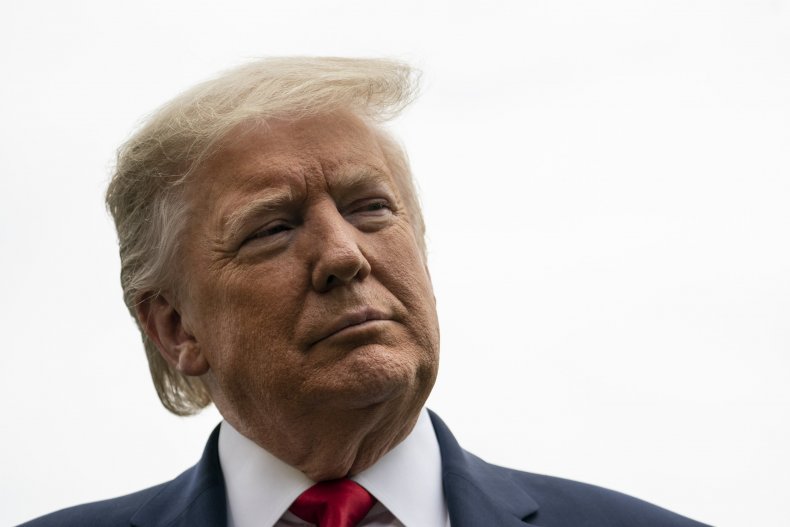 Several others also shared memes featuring Pepe the Frog, a cartoon character that has appeared in some bigoted meme content, but is mostly used in non-bigoted ways, according to the Anti-Defamation League.
"We will always support you, Mr. President!!" the author Nick Adams said in response to the Trump's tweet.
"There's a digital information war going on and too few people realize it," the music video producer Robby Starbuck tweeted. "The warriors on the right are the best of the best though and won't ever cede ground to the far left socialists who want to destroy this great country."
Jenna Ellis, a legal adviser to the president's re-election campaign, tweeted: "ARMY FOR TRUMP!"
Trump thanked his army of "great keyboard warriors" on Twitter as some of the president's meme-making supporters on the platform began ratcheting viral content attacking the president's biggest political rivals over the Michael Flynn case.
One pro-Trump "memesmith" with almost 250,000 followers, Carpe Donktum, has posted a handful of videos using the "#ObamaGate" hashtag over the last few days—including one depicting the president as the superhero Iron Man.
Another meme shared by Turning Point USA's Chief Creative Officer Benny Johnson on Thursday depicted Joe Biden and Hillary Clinton being led away in handcuffs by law enforcement officials.
The White House staffer Dan Scavino also re-posted a doctored video from the user "@mad_liberals" on Thursday that showed Trump delivering the president's speech from the 1996 film Independence Day.
President Trump has repeatedly shown appreciation for the work of his online supporters and pro-Trump meme makers.
Aside from sharing their content on his own account, the commander-in-chief invited some to the White House last year.
Speaking to Fox News' Media Angle in February, Carpe Donktum said: "On July 3, 2019, President Trump invited me and my family to the White House and I also brought along a friend and his mother.
"We hung out in the Oval for about 25 minutes and chatted with the president. It was an amazing experience none of us will ever forget."