Trump In Japan Brags About Keystone XL Pipeline Even Though It Hasn't Been Built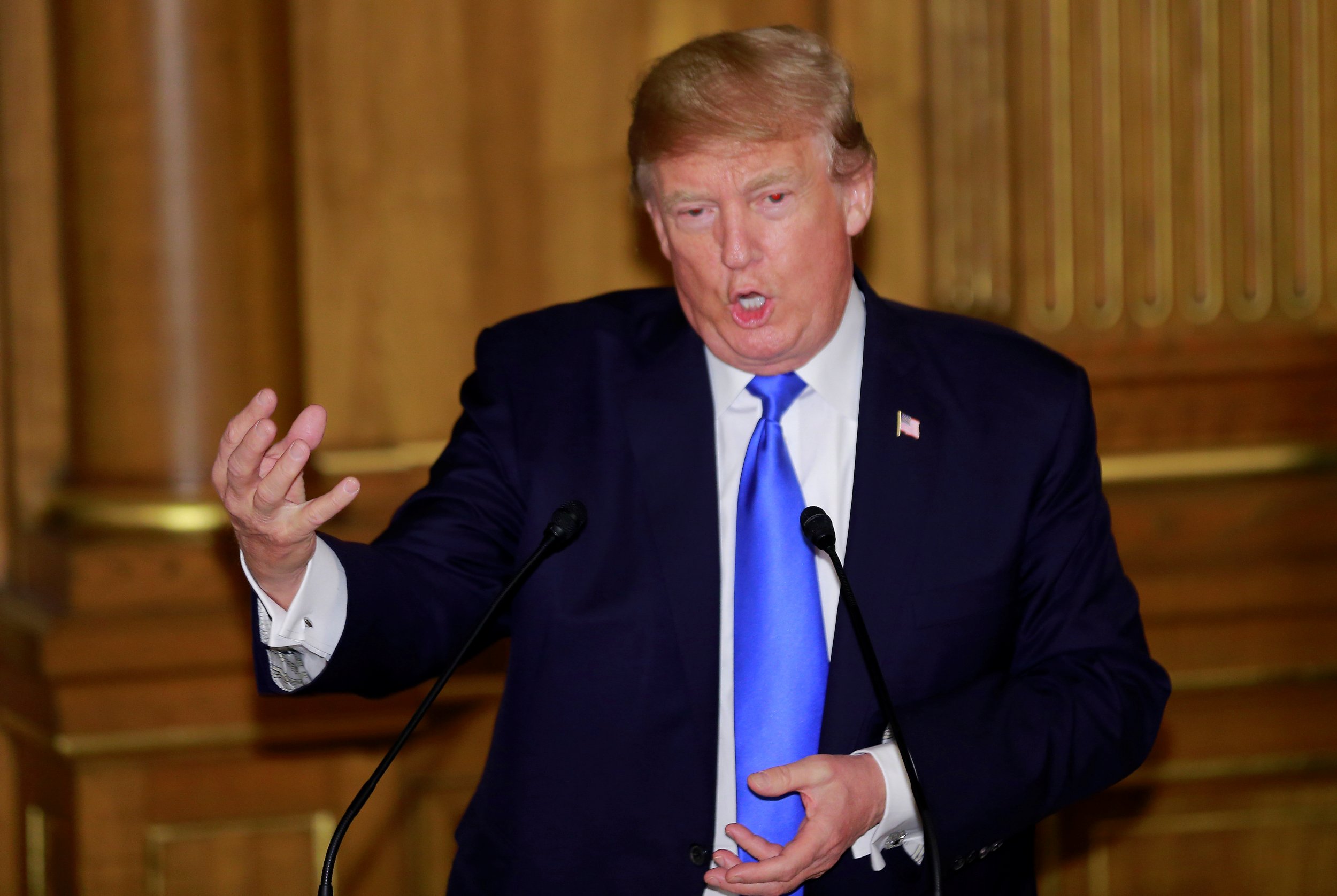 The Keystone XL pipeline hasn't even been built yet, but that didn't stop President Donald Trump from taking credit for it.
Trump on Monday falsely claimed during remarks to business leaders in Tokyo that construction for the controversial pipeline is underway, even though the project hasn't found buyers yet.
"The Keystone Pipeline was dead. And the Dakota Access Pipeline was in even in worse shape because they built it but they weren't allowed to hook it up," Trump said, referencing two of the most disputed pipeline projects in the country.
"And in my first week, I approved both. It's 42,000 jobs. The Dakota is already open and Keystone is starting; it's actually already started. And that was done in the first week—got it approved."
Trump approved the Dakota and Keystone projects by executive order, reversing former President Barack Obama's opposition to the pipelines. But only the former has been completed.
TransCanada, the Canadian company behind the Keystone XL tar sands pipeline, has not found buyers for the project. Last week, Bloomberg reported the company is pushing the Alberta government to buy capacity in the pipeline, which is expected to run through Canada and the United States. In July, a TransCanada executive told investors the future of the pipeline was still uncertain despite the White House's approval. Environmental regulators in Nebraska have so far withheld permits for the company to build across the state.
Keystone, like the Dakota Access project, has been a subject of criticism for years and set off fierce protests during Obama's presidency. The 1,179-mile Keystone pipeline would commit the Alberta region to produce more oil, even though scientific consensus pushes for developed nations to move away from fossil fuels to curb the consequences of climate change.
Those in favor of the project argue that it would alleviate the U.S.'s reliance on oil from the Middle East. Proponents also claim the pipeline will create thousands of jobs.
But environmental groups point to TransCanada's inability to find customers as a sign that the project is doomed.
"It's clear that the math is just not adding up for Keystone XL, and TransCanada is getting desperate," Lena Moffitt, senior director of the Sierra Club's Our Wild America Campaign, said in a statement. "For seven years, the American people have fought back and kept this dangerous pipeline from being built. Now the world has moved beyond tar sands, the dirtiest fuel on the planet. Regardless of Donald Trump or TransCanada's attempts to revive this project, it's time to recognize that there is no market demand for more tar sands and Keystone XL will never be built."