President Donald Trump told reporters that he doesn't think he will "have to prepare very much" for an upcoming summit with North Korean leader Kim Jong Un, stating any possible success will be based on "attitude."
"I think I'm very well prepared," Trump told the media in an appearance with Japanese Prime Minister Shinzo Abe in the Oval Office on Thursday. "I don't think I have to prepare very much. It's about attitude, it's about willingness to get things done," he added.
After months of on-again-off-again negotiations, including Trump's cancelation of the meeting just last month, the historic summit is currently scheduled for June 12 in Singapore. Trump, though, commented that the meeting is always subject to change because you "never know in this world."
After being left out of the summit talks, Abe requested the meeting with President Trump to ensure that some of Japan's main concerns would have the opportunity to be addressed.
According to the Associated Press, Abe told reporters that he wanted to "be on the same page with President Trump ahead of the first-ever U.S.-North Korea summit so we can push forward nuclear and missile issues, and most importantly the abduction problem, and make for a successful summit."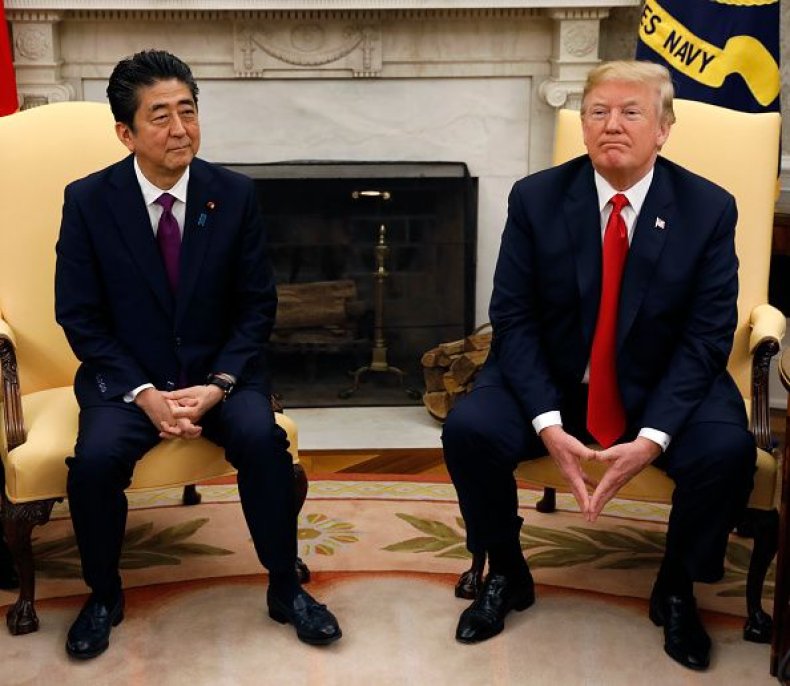 The main issue up for negotiation at the summit, according to Trump, is the denuclearization of North Korea. Just last year, Kim's increased launching and testing of missiles caused Trump to attack him in speeches and on Twitter as "rocket man" and "madman." Kim was quick to throw back insults, and taunted Trump as a "mentally deranged U.S. dotard."
Trump also told the media Thursday that if North Korea refuses to denuclearize they could face heavy sanctions in the future as a consequence. Trump said that he could place more sanctions on the country right now, but is choosing not to as a gesture of goodwill.
The White House and the United Nations already have resolutions limiting the amount of fuel Kim can import into his nation and limitations on what the dictator can sell to other countries. Overall, Trump told reporters that he believes the event will be a very "fruitful meeting."