Donald Trump Is Secretly Mad That Kim Jong Un Isn't Sticking to Their Handshake Deal: Report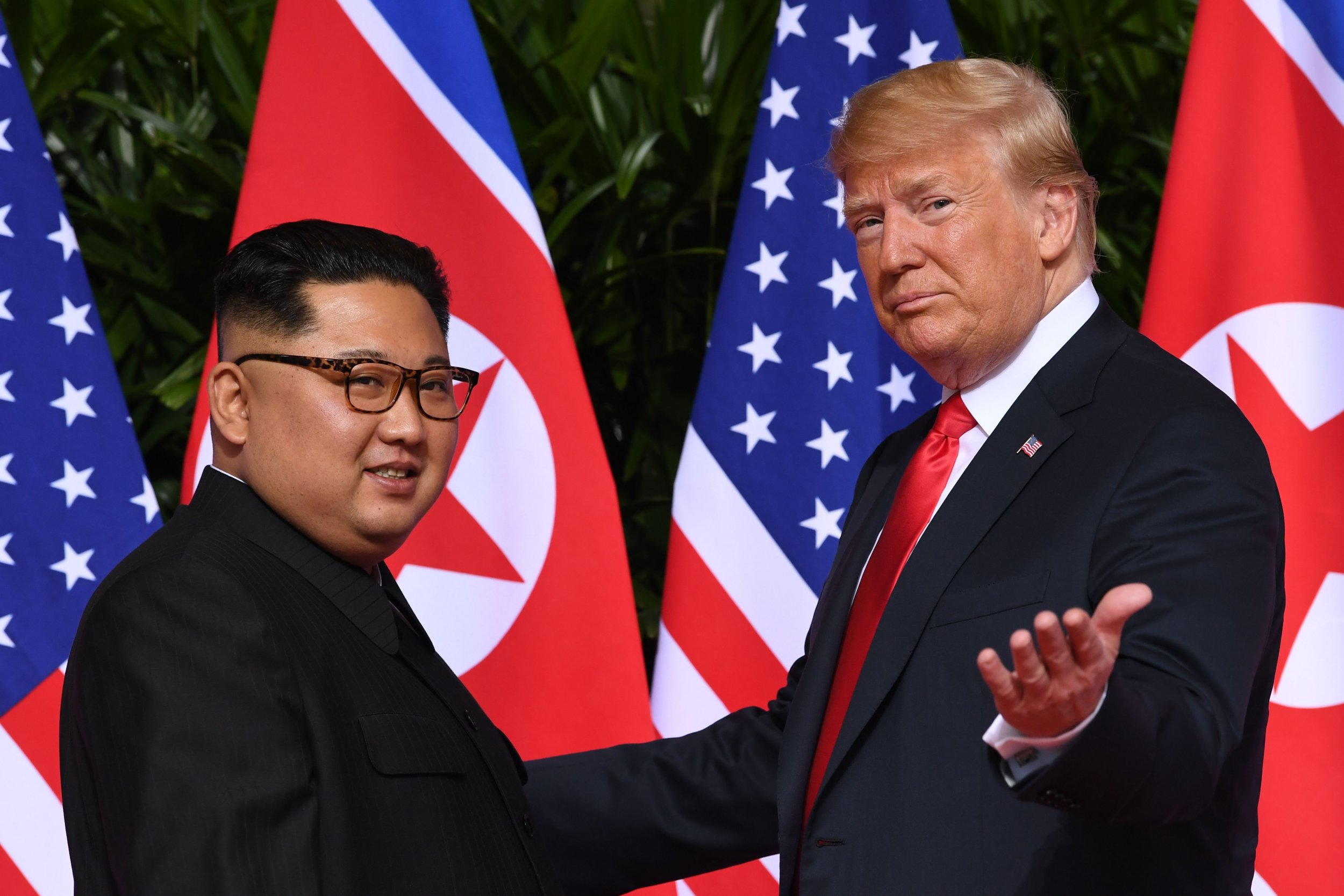 President Donald Trump is reportedly angered by a lack of progress following his summit last month with North Korean leader Kim Jong Un, despite the totalitarian regime's vague promises about denuclearization of the Korean Peninsula and other agreements struck by Trump and Kim.
Trump has privately "fumed" and is "frustrated" with North Korea's slow-walking, The Washington Post reported Sunday, citing unnamed White House and State Department officials privy to the president's exasperations. Trump reportedly asks each day for any updates on the situation.
The report on Trump's behind-closed-door feelings stood in direct contrast to his public comments.
Trump alluded to the report Monday morning when he labeled the Post "Fake News" and noted that North Korea had not conducted a missile strike in months. He also stated he was "very happy."
"A Rocket has not been launched by North Korea in 9 months. Likewise, no Nuclear Tests. Japan is happy, all of Asia is happy. But the Fake News is saying, without ever asking me (always anonymous sources), that I am angry because it is not going fast enough. Wrong, very happy!" the president tweeted.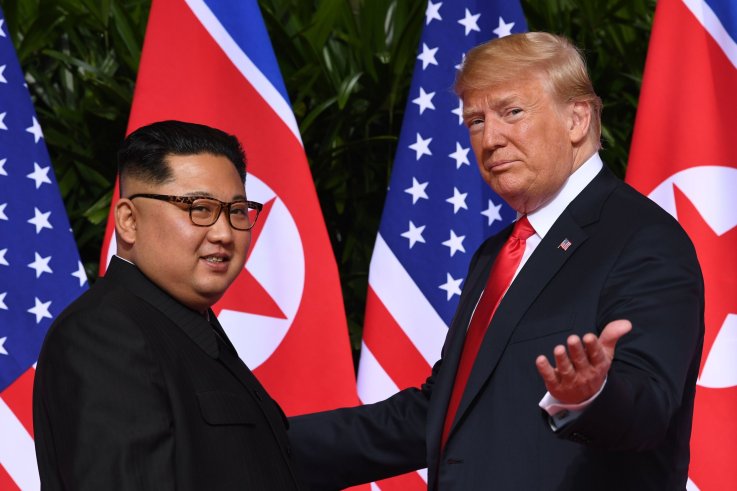 Trump's remarks echoed those of Secretary of State Mike Pompeo on Friday when he said he and Trump were "upbeat about the prospects of denuclearization."
North Korea watchers have long said Trump's meeting with Kim, the first of its kind for a U.S. president, would not produce the type of results Trump had hoped for.
Indeed, U.S. officials were stood up—whether intentionally or not—by North Korean officials earlier this month for scheduled talks.
Following the June 12 summit in Singapore, the U.S. and North Korea released a joint communique that broadly outlined how the two countries planned to move forward. There was a pledge to "establish new U.S.-DPRK relations," "efforts to build a lasting and stable peace" on the peninsula, "complete denuclearization" of the peninsula and the release of remains of U.S. servicemen who died in the Korean War.
Very little progress has been made, at least publicly, on most of the four-point plan. The U.S. military did send coffins to accept the remains a little more than two weeks after the June 12 summit, but Pompeo, during testimony before Congress last month, did not confirm whether any remains had been retrieved. Trump said at a rally that the U.S. had received the remains of 200 servicemen.
Donald Trump Is Secretly Mad That Kim Jong Un Isn't Sticking to Their Handshake Deal: Report | U.S.