Donald Trump and Kim Jong Un Become One as Foreign Media Reacts to North Korea Crisis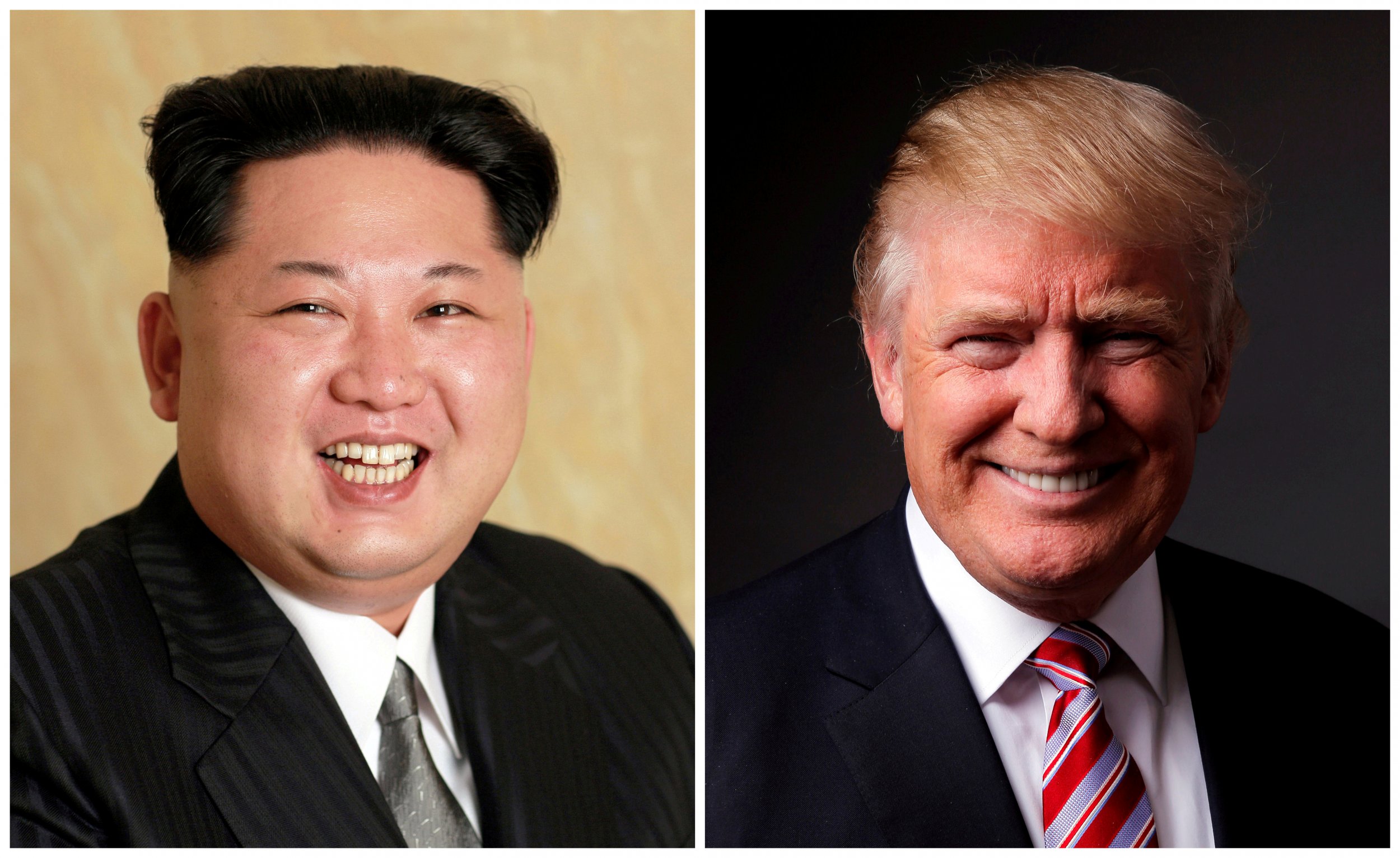 The French public found a sinister sight on their newsstands on Thursday: The front cover of left-leaning newspaper Libération featured a Photoshopped image of North Korean leader Kim Jong Un superimposed on the face of U.S. President Donald Trump.
Kim's smiling "chubby face"—as it was once described in a scathing remark by Philippine President Rodrigo Duterte—was clearly recognizable despite Trump's trademark blond hairdo and flaming red tie.
The newspaper's headline referred to a "special affinity" between the two leaders, making wordplay from the French expression atomes crochus, which means to have chemistry with someone. But the headline's use of atomes also refers to the escalating nuclear threats between North Korea and the U.S.
President Trump's warning about meeting North Korea's belligerent threats with "fire and fury like the world has never seen" sparked outrage across the political spectrum in the U.S. but also drew criticism in the foreign press.
Libération was not the only newspaper to satirize Trump's comments. French daily newspaper Le Monde featured a cartoon portraying the American president with missiles for teeth and threatening Kim.
In Germany, left-wing newspaper Die Tageszeitung featured a front cover saying, "Punk is not dead," with the mushroom cloud of a nuclear explosion serving as a backdrop to Trump's and Kim's faces. The idea played on the lyrics of "God Save the Queen," the version by British punk band the Sex Pistols, featuring its refrain "No future" in reference to the escalating rhetoric of total war.
In the U.K., The New European weekly dedicated its latest issue's front cover to the standoff, depicting Trump and Kim with missiles in place of their genitals. The headline read, "Weapons of mass distraction."
British daily The Times also featured a cartoon describing Trump's threats to North Korea as a distraction from other issues negatively affecting his presidency, such as special counsel Robert Mueller's investigation into ties between the Trump campaign and Russia.
Since Trump's strong words on Tuesday, North Korea has hit back with its own threats. On Thursday, state media reported a statement from the country's head of strategic forces, who said that Trump was "bereft of reason." He also said Pyongyang would be ready by mid-August to demonstrate its capabilities by firing missiles at the U.S. naval base on Guam, which would land in the sea around the Pacific island.