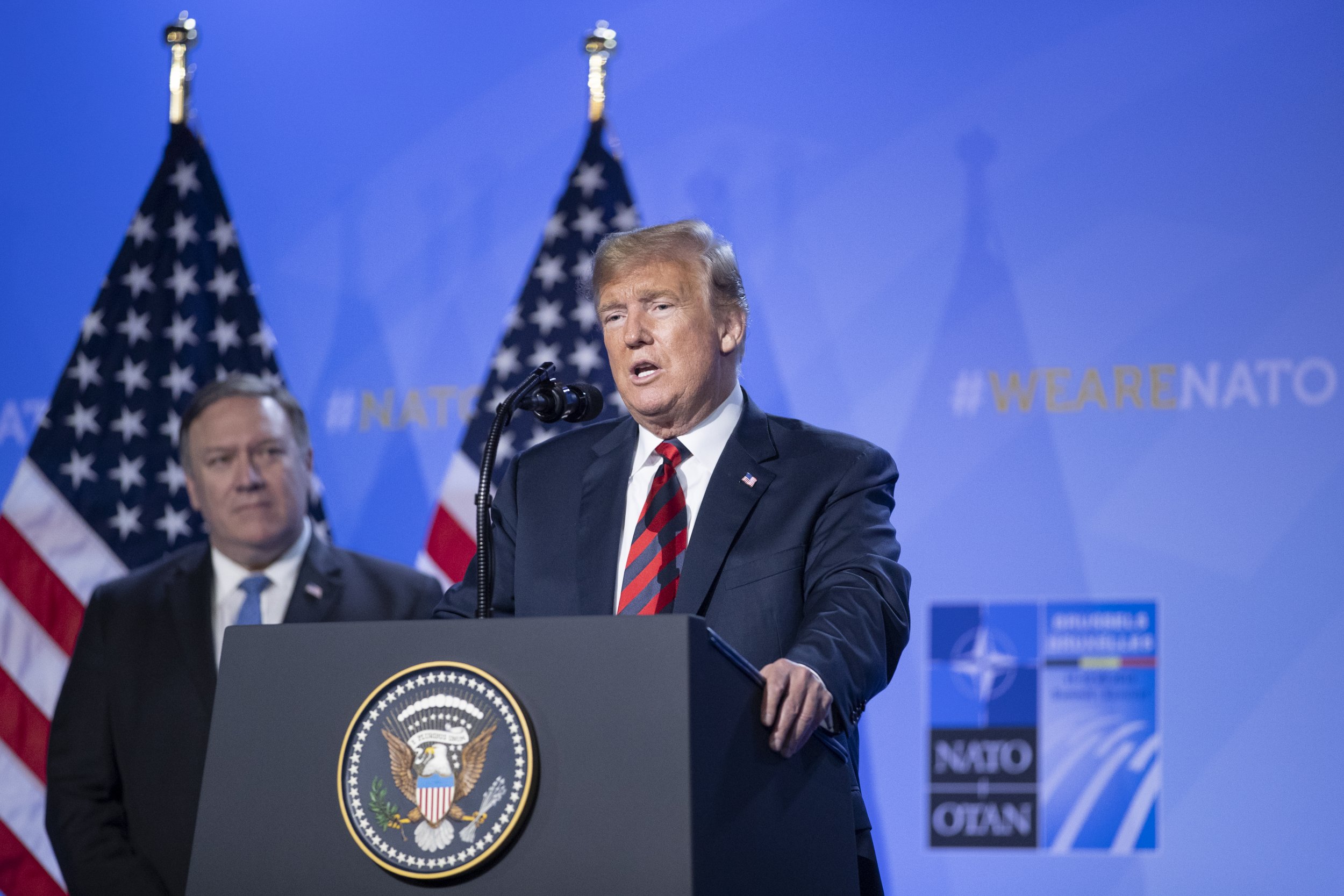 Amid a contentious summit with NATO leaders, President Donald Trump reportedly spent part of a dinner Wednesday night bragging to some of the United States' greatest allies about his unprecedented meeting with North Korea's Kim Jong Un.
The president went so far as to claim his summit with Kim garnered more media attention than even the Oscars, according to The Washington Post on Thursday citing an unnamed official with knowledge of the dinner in Brussels.
The mood of the dinner was described in the report as "cordial," despite Trump's repeated jabs and apparent threats towards NATO over defense spending and what the president has dubbed as "burden sharing."
Trump's bragging about how much attention his actions have received is nothing new. He often cites crowd sizes at his rallies and uses hyperbole to describe meetings with domestic and world leaders.
Trump met with Kim in Singapore last month - the first ever event between a North Korean leader and sitting U.S. president – to negotiate the complete denuclearization of the Korean Peninsula. The pair's first handshake generated a seemingly endless stream of camera flashes, and the same scene followed just before their discussion behind closed doors with national security adviser John Bolton and Secretary of State Mike Pompeo and North Korean officials.
The result was a joint communique that explained the North intended to denuclearize, but the president's critics have noted the message did not detail exactly how Kim's regime would live up to the apparent bargain and how long denuclearization would take. The U.S. was also supposed to receive the remains of servicemen killed in the Korean War of the early 1950s.
Trump has claimed the U.S. pays far too much of NATO's defense budget while other members fail to meet the agreed 2 percent of gross domestic product. Many have pointed out, though, that the agreement afforded NATO members more time, until 2024, to meet the spending requirement.
Still, Trump has used his time in Brussels to lambast NATO and the European Union for both defense expenditures and trade while accusing members of unfair tariffs and barriers.
In particular, Trump has chided Germany and its Chancellor Angela Merkel over its dependence on a natural gas pipeline with Russia while asking for protection from Vladimir Putin's regime.
"Presidents have been trying unsuccessfully for years to get Germany and other rich NATO Nations to pay more toward their protection from Russia. They pay only a fraction of their cost. The U.S. pays tens of Billions of Dollars too much to subsidize Europe, and loses Big on Trade!" the president tweeted early Thursday morning.