'Super-Creepy and Inappropriate': Ex-Campaign Staffer Alva Johnson Says Trump Kissed Her Without Consent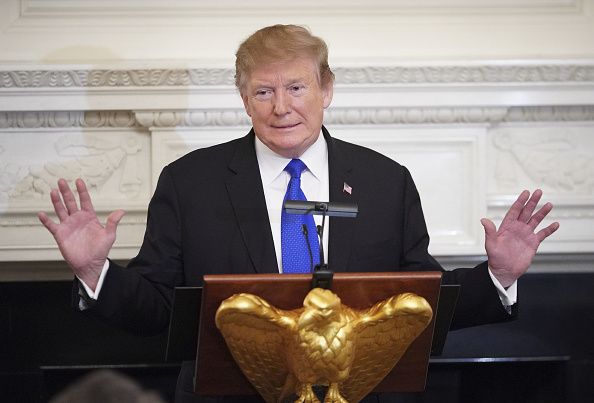 A staff member on Donald Trump's 2016 campaign said that the president once kissed her without her consent, calling the unwanted affection "super-creepy and inappropriate," and has filed a lawsuit in federal court.
Alva Johnson described the alleged incident in an interview with The Washington Post, telling the news outlet that the kiss happened at a campaign rally in Tampa, Florida, on August 24, 2016.
She said that Trump had just left an RV parked outside the rally when he grabbed her hand and leaned in to her. Despite trying to turn her head and avoid the interaction, Johnson said Trump managed to kiss her on the side of her mouth.
"I immediately felt violated because I wasn't expecting it or wanting it," she said. "I can still see his lips coming straight for my face."
In her lawsuit filed on Monday, Johnson detailed the alleged kiss forced on her by the president, and claimed that she experienced "racial and gender discrimination" while working for the Trump campaign, saying she was paid less than her male and white counterparts.
The White House has denied Johnson's claims of unwanted sexual contact with the president, with press secretary Sarah Sanders calling the allegation "absurd." Newsweek has reached out to the White House for further comment on the other allegations in the lawsuit, and is awaiting its response.
"This never happened and is directly contradicted by multiple highly credible eye witness accounts," she wrote in a statement to The Post.
Four people confirmed that Johnson told them about the alleged kiss after it occurred, including her boyfriend, mother, stepfather and a Florida attorney. But the two Trump supporters Johnson identified as witnesses to the interaction, a campaign official and former Florida Attorney General Pam Bondi, told The Post that they did not see the alleged kiss.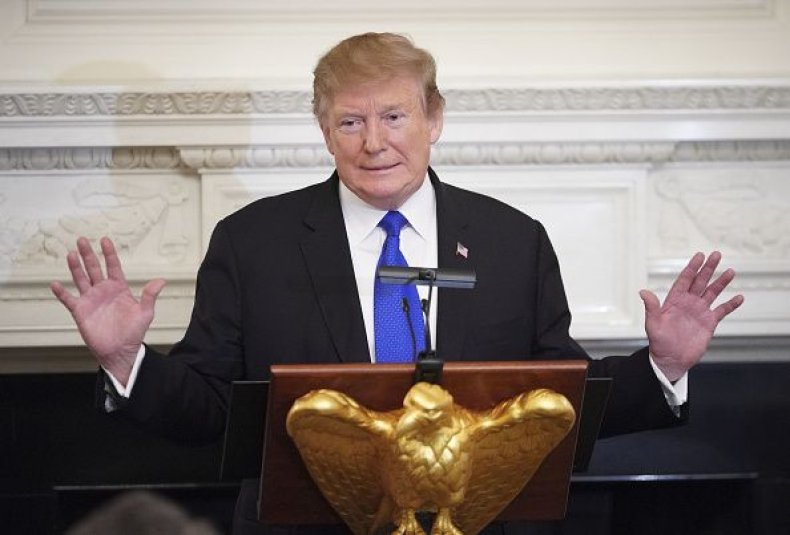 Johnson joined more than a dozen women who have publicly accused the president of touching them in an inappropriate or sexual manner. But she's the first to accuse him of such conduct since he was elected president, and the only woman to allege that Trump engaged in inappropriate behavior during his campaign.
Johnson said that she began thinking about coming forward about the incident after a video clip surfaced in October 2016 of Trump boasting about touching women without their consent. The 2005 video shows Trump telling Access Hollywood that "when you're a star, they let you do it."
"You know I'm automatically attracted to beautiful—I just start kissing them. It's like a magnet. Just kiss. I don't even wait," Trump said.
By filing a lawsuit, Johnson is likely to face legal backlash for violating the nondisclosure agreement she signed while working with the Trump campaign. But she told The New Yorker that she believed the issues her lawsuit addressed outweighed the consequences of breaking her contract.
"I am suing because my work holds the same value as the work of my white male counterparts," she told the publication. "I am suing because this predatory behavior should not be minimized, especially when committed by the most powerful man in the world."
'Super-Creepy and Inappropriate': Ex-Campaign Staffer Alva Johnson Says Trump Kissed Her Without Consent | U.S.