Watch: Donald Trump Refers to Kurdish Reporter As 'Mr. Kurd' During Press Conference
President Donald Trump took a question from a Kurdish reporter at a press conference Wednesday by referring to him as "Mr. Kurd." Trump had moments earlier answered a question from a Kurdish reporter, first asking if he was Kurdish. He then proceeded to call Kurds, an ethnic group largely based in the Middle East, "great people, great fighters."
Trump then sought to take another question from a reporter, saying: "Yes please, Mr. Kurd."
Trump addressed a wide range of issues during a press conference in New York City that spanned well over an hour and was held following the conclusion of the United Nations General Assembly. At one point, he even got into a spat with CNN's Jim Acosta, after the reporter asked the president to call on a female journalist following his question.
Much of the press conference was taken up by questions about Trump's Supreme Court nominee Brett Kavanaugh. Kavanaugh has been accused of sexual misconduct by three women.
Trump defended Kavanaugh, questioning why it had taken the accusers more than 30 years to come forward. He repeatedly claimed that the accusations were a part of a "con job" orchestrated by Democrats and that they were laughing in private. Still, Trump also said that he "could be persuaded" by the women. One of the women, Christine Blasey Ford, is scheduled to testify to the Senate Judiciary Committee on Thursday.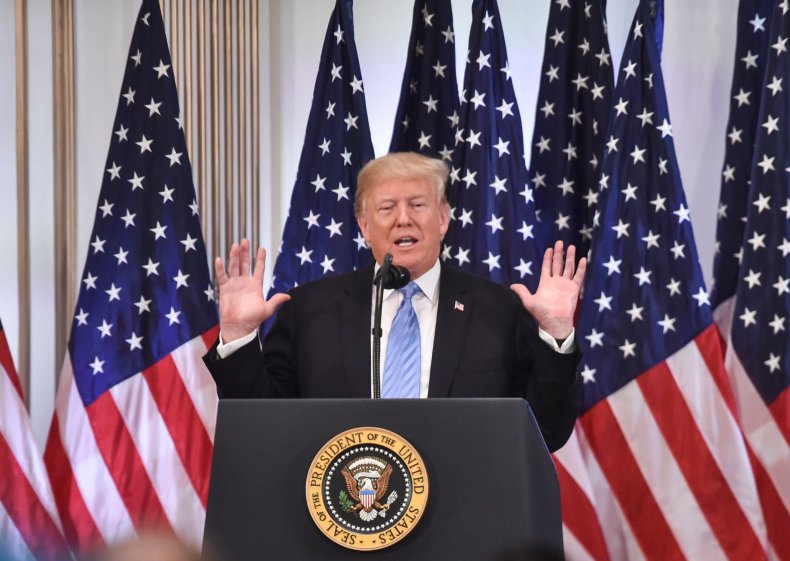 In defending Kavanaugh, Trump also brushed aside allegations of sexual misconduct against himself. Trump claimed that the accusations consisted only of four or five women who were paid to come forward. In reality, more of a dozen women have accused Trump of sexual misconduct.
It was Trump's comments to the Kurdish reporter, though, that went viral on social media, with "Mr. Kurd" almost instantly becoming one of the top trending topics on Twitter.
A New York Times reporter later tweeted that he tracked down the Kurdish journalist, Rahim Rashidi, who said he had no problem with Trump addressing him by his ethnicity.
"I love it!" he said of Trump. "He made me happy by this sentence."