Trump's Top Economic Adviser Says U.N. Climate Change Report is 'Overestimate' and Models Have Been Wrong for 20 Years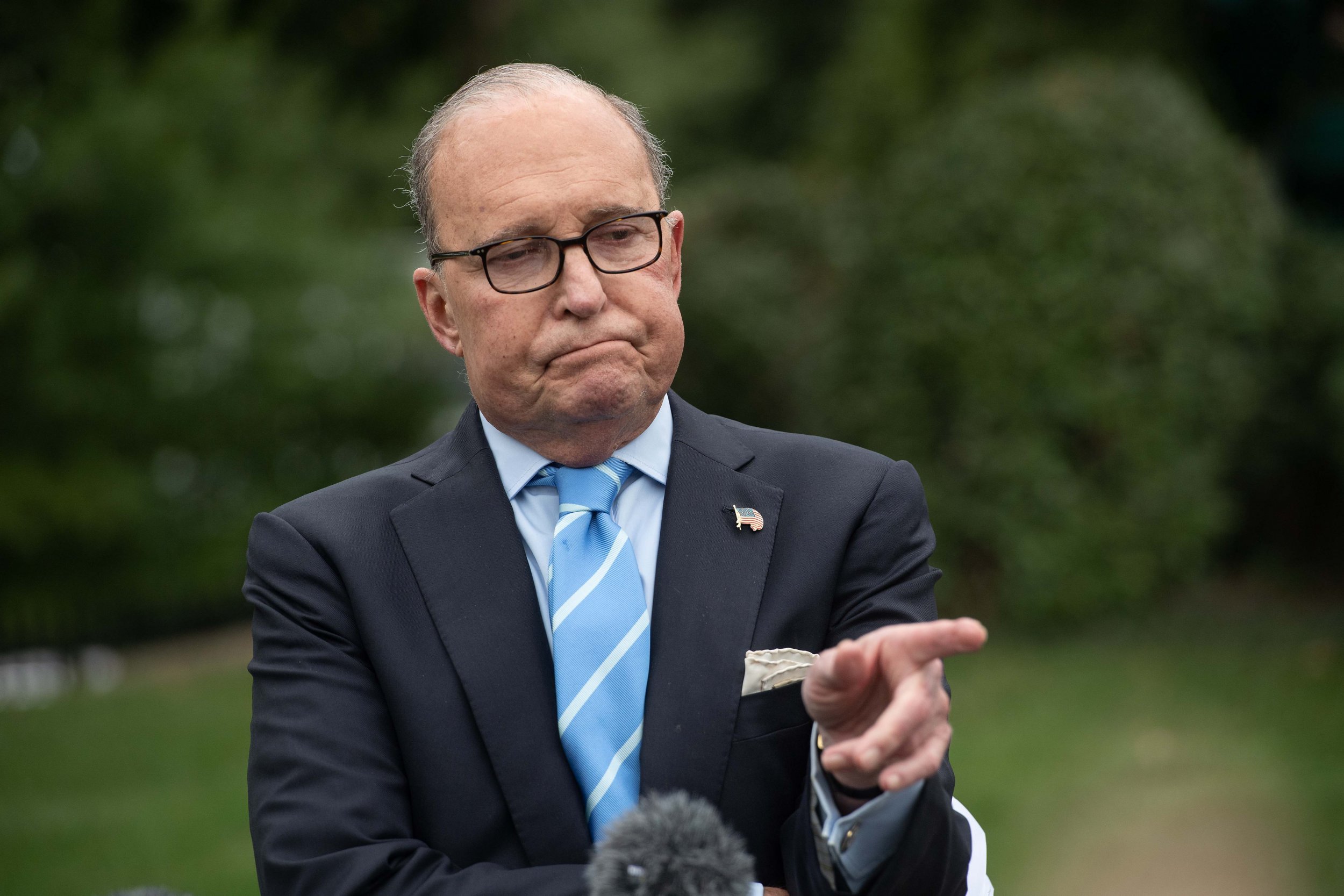 Larry Kudlow, President Donald Trump's top economic adviser, said Sunday that an alarming United Nations climate change report released Monday was an "overestimate" and that models "have not been very successful in the last 20 years."
A group of the world's leading climate scientists on the Intergovernmental Panel on Climate Change warned in the U.N. report that the planet had only 12 years to take drastic actions in order to limit global warming to 1.5 degrees Celsius, or 2.7 degrees Fahrenheit. Anything beyond that could have dire consequences for much of the planet.
Speaking on ABC's This Week on Sunday, though, Kudlow played down the need for alarm.
"We're always studying these things," Kudlow told host George Stephanopoulos after being asked whether the president was intending to take meaningful action. "The issue here though is magnitudes and timing. Personally, I think the U.N. study is … way, way too difficult. I won't say it's a scare tactic but I think they overestimate."
Kudlow added: "These models have not been very successful in the last 20 years and we have to be cognizant of the work that needs to be done. I'm not denying any climate change issues, George."
Continuing, Kudlow, the director of the White House National Economic Council, questioned how much of climate change was manmade. According to NASA, 97 percent of climate scientists agree that global warming is "extremely likely due to human activities."
"I'm just saying, do we know precisely?" Kudlow said. "And I mean, [is it] worth modeling things like how much of it is manmade, how much of it is solar, how much of it is oceanic, how much of it is rainforest and other issues. I think we're still exploring all of that."
Kudlow's comments mirrored those of the president.
"It was given to me. And I want to look at who drew it … Because I can give you reports that are fabulous, and I can give you reports that aren't so good. But I will be looking at it, absolutely," Trump said last week when being asked about the report.
Trump has long questioned the scientific consensus behind climate change, once claiming that it was a "hoax" cooked up by the Chinese.
There was a very different message from former Vice President and climate change activist Al Gore.
"We have a global emergency," Gore told PBS NewsHour on Friday. "You use a phrase like that and some people immediately say, 'okay calm down, it can't be that bad.' But it it is."