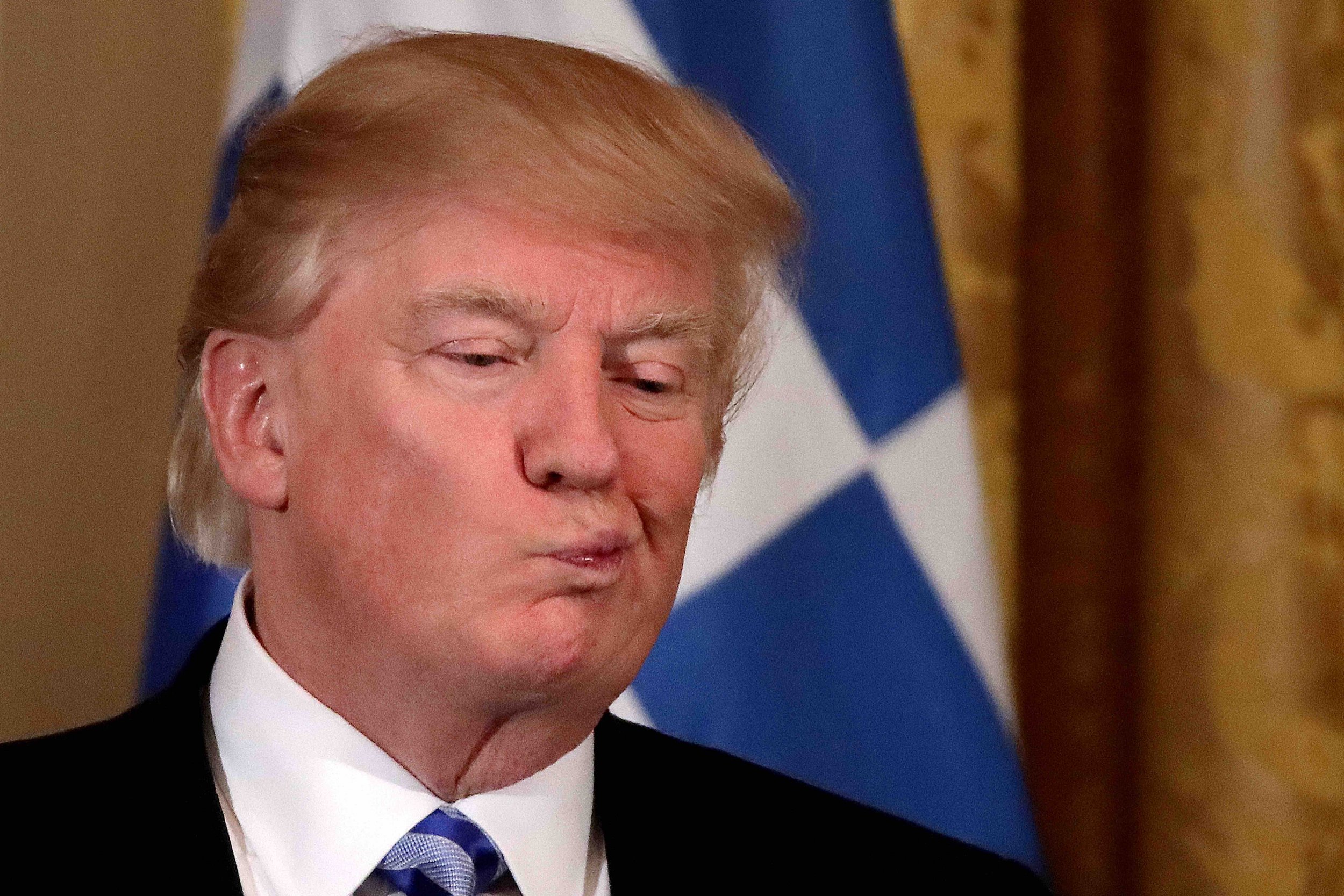 President Donald Trump has been unpopular his entire tenure and it doesn't look like that's changing any time soon.
The most recent polls published late last week showed Trump's approval rating is hovering around 40 percent and remains safely underwater.
The latest Gallup tracking poll pegged the president's support at 40 percent on the dot Saturday. Fifty-four percent of Americans, meanwhile, disapproved of the job Trump was doing. The Gallup survey takes a three-day rolling average of daily figures interviewing some 1,500 adults. The margin of errors is plus or minus three percentage points.
Rasmussen Reports, which often finds more positive results for Republicans than other surveying firms, found that Trump's approval rating among likely voters stood at 44 percent Friday. Fifty-six percent disapproved.
The survey noted that many of the folks who dislike Trump, do so ardently. Just 29 percent of likely voters "strongly approved" of Trump while 46 percent "strongly disapproved," Rasmussen found.
The poll was taken just ahead of the planned vote on the Republicans' Obamacare replacement: the American Health Care Act, sometimes called "Trumpcare." The bill failed in spectacular fashion, the Speaker of the House Paul Ryan pulling the bill Friday after it became apparent the GOP didn't have enough votes in the party for its own bill.
"We were very close," Trump said just after the bill was pulled. "It was a very, very tight margin."
The president also tweeted that Obamacare would "explode," which would then be fixed with a "great healthcare [sic] plan for THE PEOPLE."
The Rasmussen survey ahead of the failed bill found that while a majority of voters wanted health care reform, 52 percent were concerned Trump and the GOP would change too much. Thirty-six percent worried they would change too little.
The Rasmussen poll surveys 1,500 likely voters and reports a three-day rolling average. The margin of error is plus or minus 2.5 percentage points.