Donald Trump's Latest Approval Rating Dips Amid Debate Over Trumpcare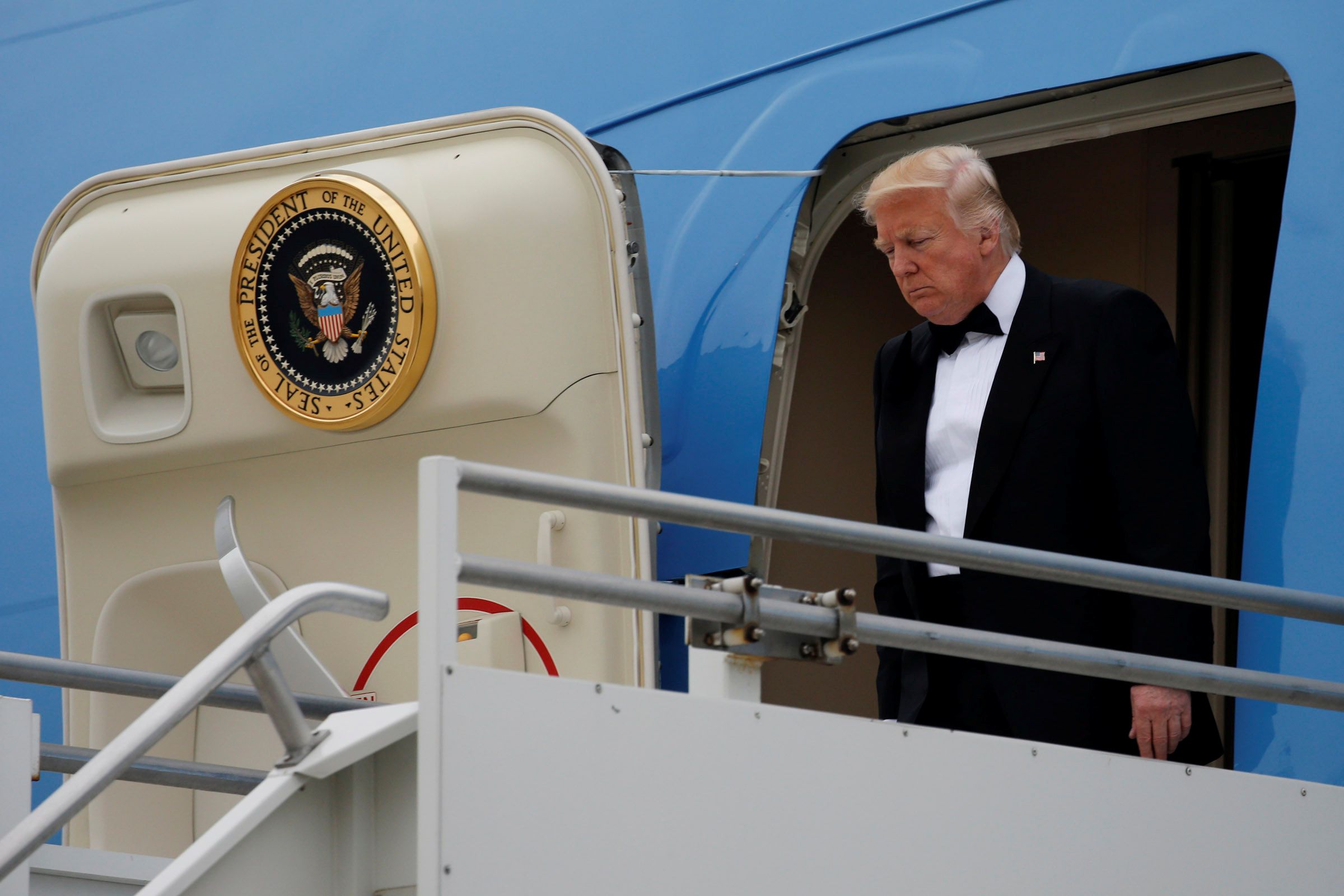 Donald Trump's approval rating isn't great—in fact, it's bad for a president this early in his tenure—but it isn't plummeting either. The latest polls this week found Americans' feelings about the president had mostly held steady or dipped slightly.
The latest daily tracking survey from Rasmussen Reports—which has been criticized as conservative-leaning in the past—found Trump's approval among likely voters stood at 46 percent Friday, with 54 percent disapproving. According to Rasmussen, Trump's approval was 48 percent Thursday and 49 percent Wednesday. Rasmussen calculates its approval rating using a rolling average over three days, speaking with 1,500 likely voters in total either in a telephone interview or online. The full sample has a margin of error of plus or minus 2.5 percentage points.
The poll comes on the heels of the American Health Care Act (AHCA), otherwise known as Trumpcare, passing this week through the House of Representatives. The AHCA was a deeply unpopular piece of legislation the first time House Republicans tried, and failed, to pass it in March. One Quinnipiac poll at that time found just 17 percent of Americans approved of the Obamacare replacement, with one out of over seven respondents thinking that they would lose coverage under the plan. The latest version bill—which has been roundly criticized by liberals, some conservatives and health advocacy groups—was pushed through Thursday despite it not being evaluated by the Congressional Budget Office (CBO) for cost and impact. The CBO estimated the prior version of the bill would leave 24 million people without insurance within a decade.
The latest poll from YouGov/The Economist meanwhile, released Wednesday, had Trump's approval rating at 43 percent, which is about where it's hovered for a while now. The survey polled 1,500 adults from April 29 through May 2, or before Trumpcare passed through the House. The latest Gallup Poll from about that time pegged Trump's approval at just 42 percent. For context, at about this time in 2009, Gallup found former President Barack Obama had an approval rating of 66 percent, still basking in the grace period that typically accompanies the beginning of a presidency.
Data-focused website FiveThirtyEight regularly tracks Trump's approval through a weighted average. Friday afternoon, that average stood at 42.3 percent, which is about where it had been all week.