Donald Trump's approval rating drops as support among diehard backers weakens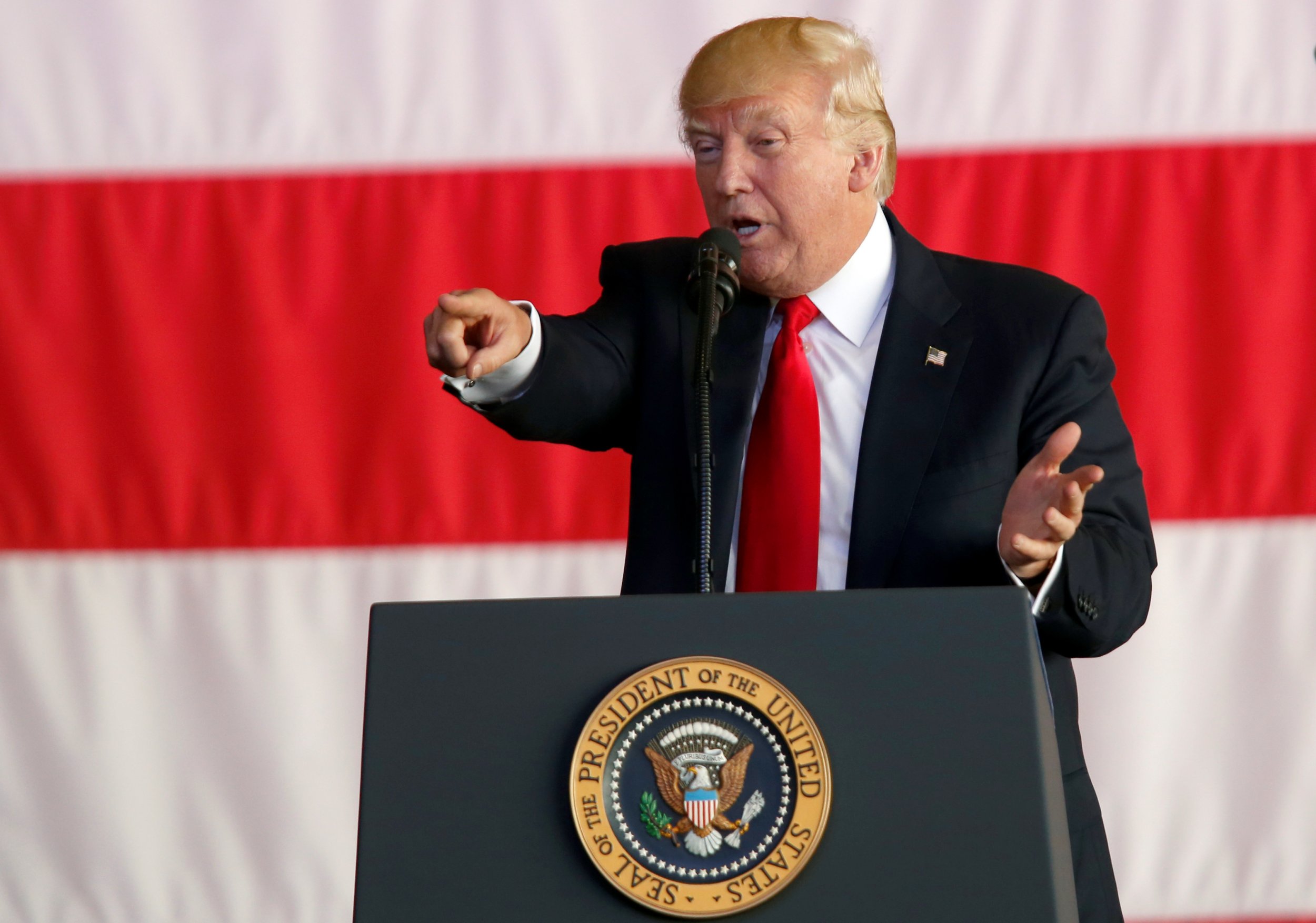 Following his nine-day jaunt overseas, President Donald Trump is reportedly feeling a bit worse for wear and frustrated with his time in office thus far. Adding insult to injury: The latest polls—something the president clearly cares about—haven't brought him much good news.
The latest survey from The Economist/YouGov this week found just 38 percent of respondents approved of the job Trump has done in office. That's a new low for the president in The Economist/YouGov weekly tracking poll, and down from 39 percent last week.
Perhaps even more importantly, Trump's "strong approval" rating has fallen. Surveys often ask respondents if they approve or disapprove of the president's job performance to varying degrees. The Economist/YouGov poll, like many other surveys, gives respondents the option to choose strongly approve, somewhat approve, somewhat disapprove, strongly disapprove and not sure. Compared with last week, those who selected "strongly approve" fell 2 percentage points, to 17 percent, according in The Economist/YouGov poll.
This is a phenomenon that the data-based website FiveThirtyEight wrote about last week, noting Trump's true base—those who approved strongly—had shrunk from about 30 percent of the electorate in February to just about 20 percent in May. And those who strongly disapproved outweighed those who strongly approved by about a 2:1 ratio.
The Trump administration has, in many ways, been defined by a regular stream of upheaval. But major events such as the initial failure of the GOP's Obamacare replacement plan, the American Health Care Act (AHCA); the bill's eventual passage through the House; and the firing of an FBI director, James Comey, amid the bureau's investigation into Trump's potential Russia ties have all proven instigators for drops in approval for the president.
Trump's overall approval rating has steadily declined since he entered the White House. He peaked at about 48 percent shortly after inauguration, but has since fallen to just 39.1 percent, according to FiveThirtyEight's weighted average of public polls.
Even Rasmussen Reports—the poll the president cited on Twitter that has typically found his approval rating is higher than results from other firms—shows his approval dipped four percentage points this week, to 44 percent.
The Economist/YouGov poll interviewed 1,500 U.S. adults from May 27 to May 30. It had a margin of error of 3.1 percentage points.