Donald Trump's Favorite Poll Shows Approval Rating Drop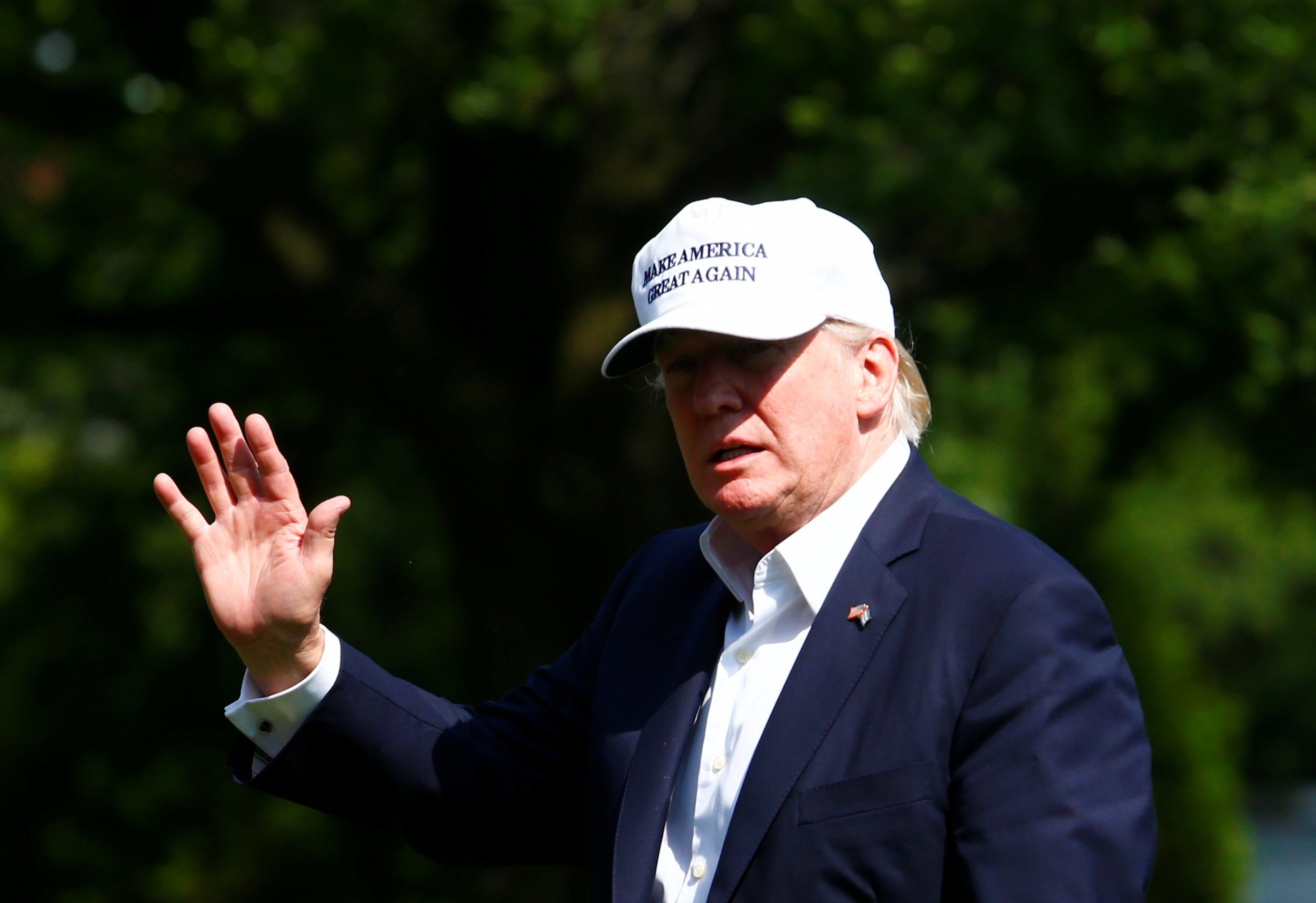 Donald Trump loves championing the Rasmussen Reports poll. Just last week he tweeted out the survey, happily noting that it had pegged his approval rating at 50 percent, which is by no means great but far better than his average in other polls.
But it's far less likely the president will promote the polling company's latest findings, which found his approval rating had fallen 2 percentage points over the weekend.
The latest daily tracking survey from Rasmussen pegged Trump's approval at 48 percent, down from 50 percent Friday. Disapproval of the president rose to 51 percent in the new poll, from 50 percent. The Rasmussen survey samples 1,500 likely voters over a three-day period and has a margin of error of plus or minus 2.5 percentage points.
Rasmussen, which is generally considered to be right-leaning, has found far better results for Trump than most other polling outfits. For instance, the latest survey from Gallup, on Sunday, found the president's approval rating to be nearly 10 points lower than where Rasmussen had it on Monday. Gallup pegged Trump's approval rating at 39 percent and his disapproval rating at 55 percent. That's actually a slight improvement on where Trump stood in the Gallup poll earlier in the week, when he dropped to 36 percent approval, just 1 percentage point better than his all-time low in late March.
The weighted average from data-focused website FiveThirtyEight put Trump's support at 37.8 percent Monday, but it had yet to recalculate with the drop in the Rasmussen survey. Trump's disapproval rating was 55.4 percent in the FiveThirtyEight average, which accounts for a poll's quality, sample size and any partisan leanings.
Trump's approval rating has steadily declined during his challenging first months in the White House. The investigations into the Trump campaign's ties to Russia, which the intelligence community says interfered in the 2016 election, have often dominated the news.
Especially worrying for the White House are recent surveys that found some of the voters who helped elect Trump seem to be navigating away from the president. In just one month, the number of Republicans who said America was on the right track fell 17 percentage points, according a Gallup survey last week.
An Associated Press-NORC Center for Public Affairs Research survey last week found that disapproval among GOP voters had risen to about 25 percent. The same poll found that only 50 percent of whites without a college degree approve of the job the president is doing. Last November, sixty-six percent of whites without a college degree voted for Trump.