Donald Trump's Latest Approval Rating Shows Slightly More Support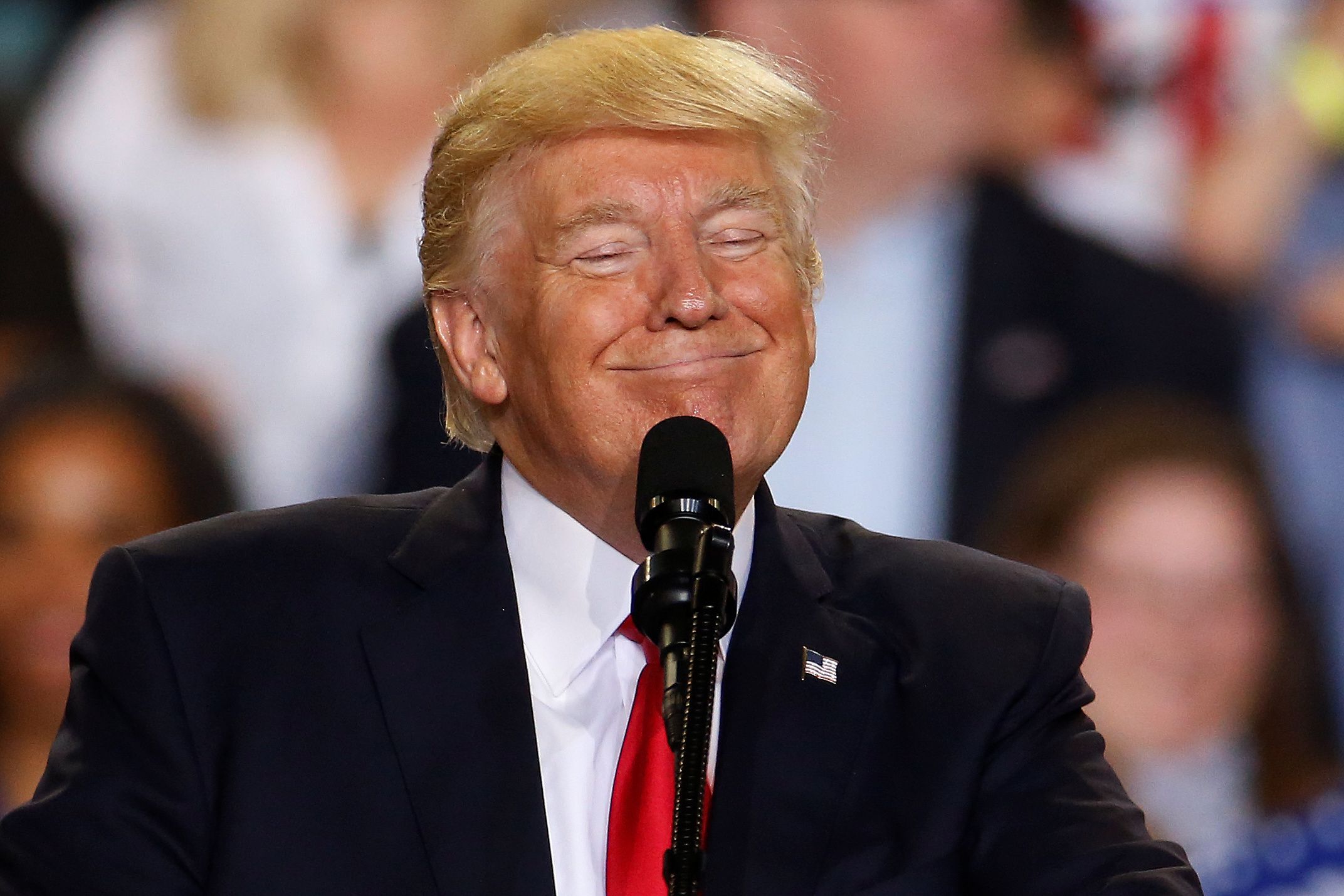 While Donald Trump remains a really unpopular president, things are looking slightly better for the billionaire this week.
The president just wrapped up his first 100 days in office, which have been nothing if not eventful. While Trump has crowed about his brief tenure—including citing the confirmation of Supreme Court Justice Neil Gorsuch as a major accomplishment—he's had some notable failures, like with the American Health Care Act.
The weighted average from data-focused website FiveThirtyEight pegged Trump's approval rating at 42 percent Monday morning. That's about the same as it was the week prior.
A new poll released Monday showed an uptick in support, however. The latest daily tracking poll from Rasmussen Reports—which has at times been criticized for skewing in favor of Republicans—found that Trump had a 47 percent approval rating among likely voters. His approval rating stood at 45 percent last Thursday before rising to 47 percent on Friday and holding steady over the weekend.
The RealClearPolitics average of polls had Trump's support at 43 percent, which represented a rise of about three percentage points from where it stood in early April. Regardless, Trump's approval rating is still quite low for a president this early in a first term. For instance, at about this time in 2009, former President Barack Obama had an approval rating of 65 percent.
A good portion of voters have strong feelings, both positive and negative, about Trump. The most recent Rasmussen tracking poll found 30 percent of voters approved strongly of Trump while 42 percent disapproved strongly. The survey included interviews with 1,500 likely voters over the phone and online, and had a margin of error of 2.5 percentage points.
Just a few months into his tenure, Trump is already trying to shape the narrative for a re-election run in 2020. His camp put out an advertisement Monday that boasts about all the ways America is "winning" again in his first 100 days. Among other things, it cites the Gorsuch confirmation, job creation and the Keystone pipeline construction.