Donald Trump's Latest Approval Rating Rises Slightly, but Russia Remains a Major Issue, Polls Finds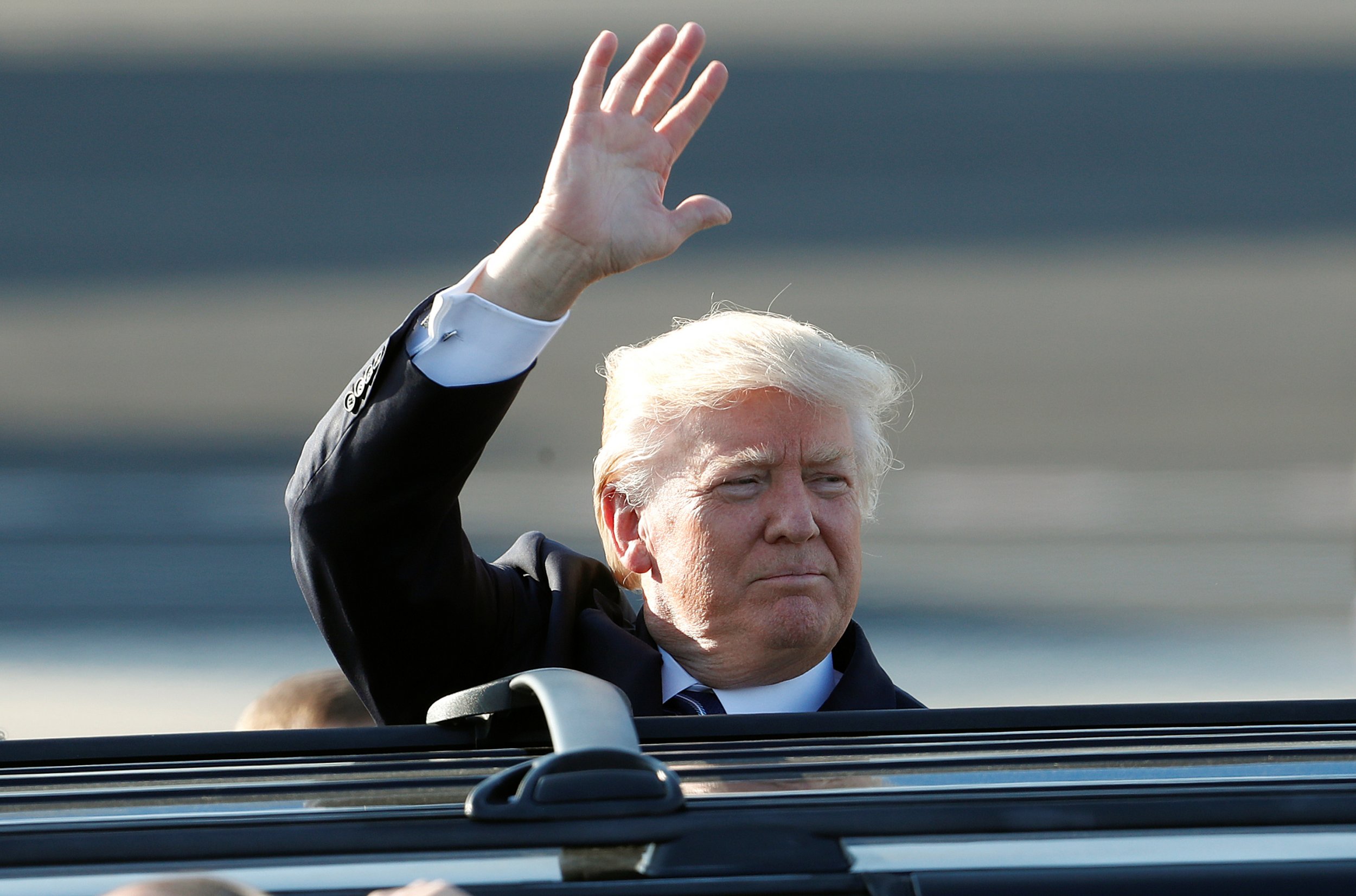 A bit of good news for the president: His approval rating has ticked upward, according to the latest survey from Morning Consult/Politico, released Wednesday. That said, President Donald Trump remains quite unpopular.
Forty-five percent of voters approved of Trump's job performance, the Morning Consult/Politico poll found. That stopped a four-week slide for Trump in the survey. On April 20, the polling firm pegged his approval rating at 51 percent. On April 27, it dropped to 48 percent. On May 4, it was 44 percent. On May 12, it was 42 percent, and last week it was 41 percent.
In the latest survey, Trump's disapproval stood at 50 percent—meaning his approval rating remained well underwater—but it still marked an improvement from 53 percent disapproval last week. While Trump's standing might have improved, voters are still wary about the investigation into the president's ties with Russia and how he handled the firing of former FBI Director James Comey, who reportedly noted in memos that the former reality star asked him to end an investigation into former national security adviser Michael Flynn.
Forty-seven percent of voters thought Trump fired Comey to hinder the Russia investigation, compared with just 34 percent who said they thought it was because the president had lost faith in the FBI director. Trump himself, in an interview with NBC and in an Oval Office meeting with Russian officials, cited Russia as being on his mind when he made the decision to jettison Comey, although the White House has claimed his goal was not to end the investigation.
Roughly 41 percent of voters thought the firing was inappropriate, while just 33 percent thought it was appropriate, according to Morning Consult/Politico. Thirty-eight percent of voters—68 percent of Democrats and just 12 percent of Republicans—said they thought Congress should begin impeachment proceedings.
The poll was conducted online and surveyed 1,938 registered voters from May 18 through May 22. It had a margin of error of plus or minus 2 percentage points.
Trump's administration has been regularly rocked by scandal—recent bombshell reports claim the president divulged highly classified intelligence to Russian officials and that the probe had reached a top White House official—which has done no favors for the president's approval rating. The weighted average from data-focused website FiveThirtyEight pegged his popularity at just 39.1 percent.