Poll Finds Donald Trump's Support Inching Up to 50 Percent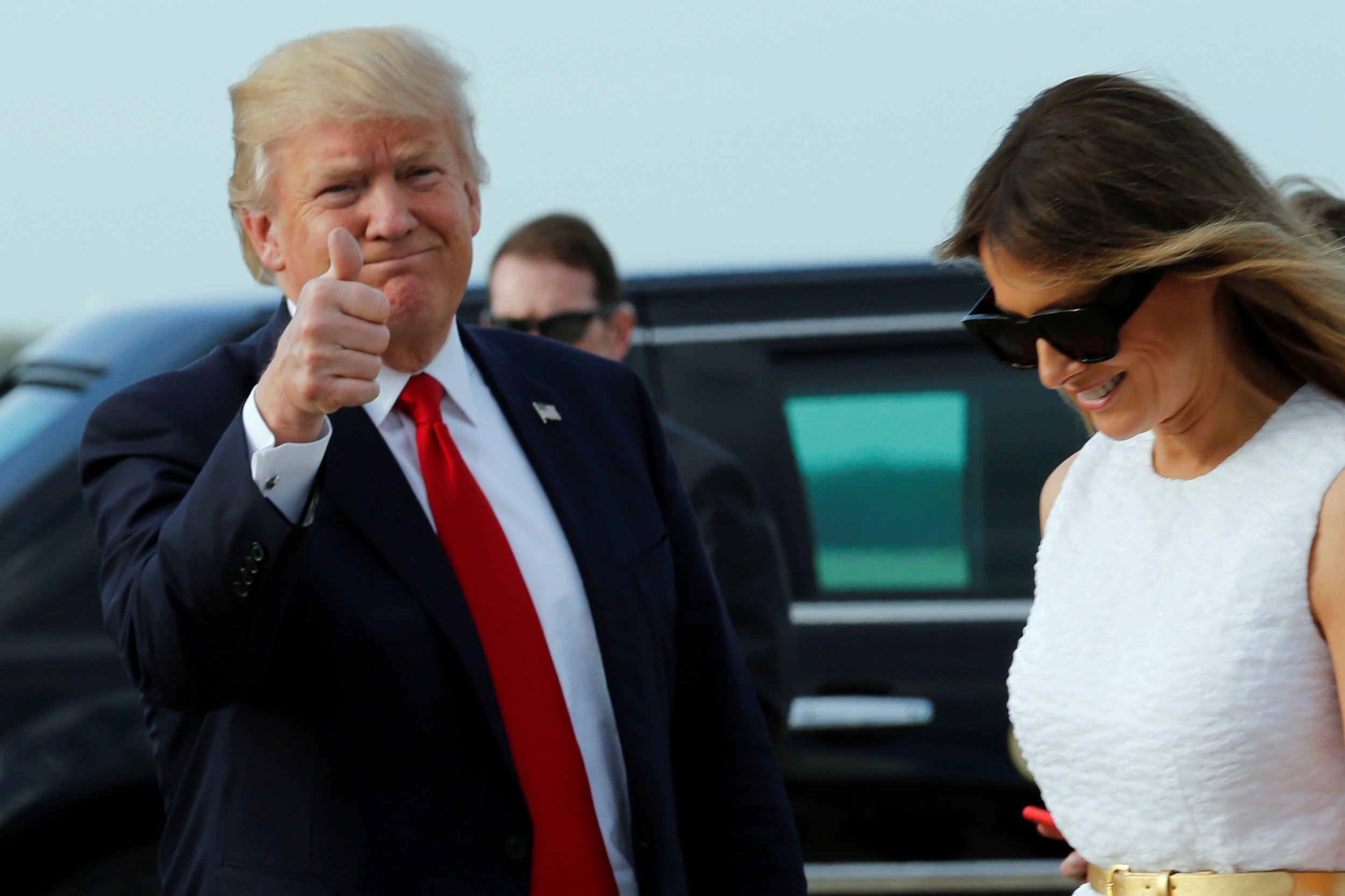 President Donald Trump got some good news Monday morning. At least one poll has his approval rating on the rise, with the leader of the free world passing an important benchmark for support.
Trump's approval rating has largely been pretty dismal during the first months of his presidency, a time when presidents typically enjoy a popular, post-election grace period. But Rasmussen Reports—which has, in the past, been criticized for results skewing toward Republicans as compared to similar polls—found on Monday that Trump's approval rating had jumped up to 50 percent. Half of voters disapproved of the president's job performance. Monday's result was a slight bump from Rasmussen's Friday results, which found Trump's approval at 48 percent.
Monday marked the first time Trump registered at least 50 percent approval in the Rasmussen survey since March 21. The pollster found the president's approval rating peaked at 59 percent shortly after inauguration in January. Rasmussen conducted telephone and online surveys with 1,500 likely voters with a margin of error of plus or minus 2.5 percentage points.
Other firms have found far lower approval ratings for Trump. Gallup's latest tracking survey Saturday, for instance, pegged his approval at just 41 percent and his disapproval at 53 percent.
Data-focused website FiveThirtyEight tracks Trump's approval by aggregating and weighting polls. Including the most recent Rasmussen survey, it had Trump's approval at 41.5 percent and his disapproval at 51.7 percent.
Trump has long been obsessed with ratings of any sort, championing those that show he's doing well and eschewing those that find he's struggling. He quickly retweeted a tweet from conservative website Drudge Report Monday linking to the Rasmussen poll. Still, 50 percent would remain a relatively low figure for a president this early in their tenure. Former President Barack Obama, for instance, had an approval rating of 62 percent at about this time in 2009, according to Gallup. Even Rasmussen had his support at 55 percent at about this time in 2009. Former President George W. Bush also had a rating of 62 percent at about this time in 2001, according to Gallup.